Landing page optimization ("LPO")– if done correctly– is an evolving, real-time art, with a highly structured, scientific-method underpinning.
The structure itself is a constant: throw up some landing pages to test, analyze conversion results. Change test variables, rinse and repeat.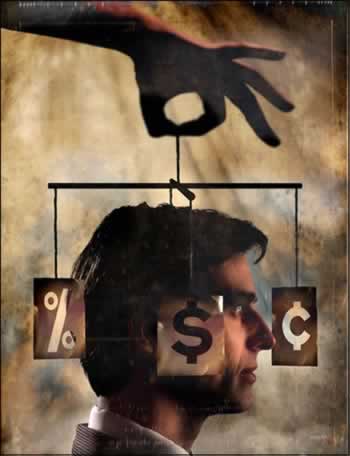 But if you were to attend the same conference session annually about LPO, you may notice that the tips and tricks that best facilitate the art of conversion are different year to year. What was working at last year's session won't necessarily convert as well today because:
Broadband internet continually increases its reach, mainstreaming new technologies.
Accordingly, your customers are evolving, and so do the methods in which they find you.
Contemporary design sensibilities also change at an accelerated rate.
So what are people who live, breathe and eat LPO seeing success with right now? Yesterday at Search Engine Strategies San Francisco, speakers Joe Weller, marketing director at Real.com; Nathan Richter, director of strategic services at Monetate; and moderator Bryan Eisenberg addressed a crowded session on how to nail that ever-moving target: landing page conversions.
Joe comes across as a fervent convert, recently enthralled with the power of landing pages. With a four year history as a hardcore AdWords manager, he says he used to believe that everything could be optimized "pre-click" and that the landing page ("LP") was an afterthought in the equation at best.
But after working with a landing page consultant and seeing his conversions increase 490% over the last two years, he now preaches that "(the) biggest opportunity in paid search is optimizing what happens AFTER the click".
Joe showed the audience some landing page examples from a recent campaign he ran for the reality TV series "Big Brother" and Real Network's product Superpass, which allows the viewer access to live feeds from inside the Big Brother house.
Nathan from Monetate, a three year old company that has a testing, targeting and personalization platform, ran the audience through some examples of specific on-page elements that can add up to big conversion improvements.
Main takeaways and tidbits:
Segment your traffic and show them contextual LPs. You will have different expectations by visitor type, and thus conversion rates can vary depending on whether the traffic is paid, affiliate or organic. Example: Including a McAfee Secure logo improved conversion significantly in general. However, paid traffic had better conversion with a non-clickable logo, while affiliate traffic showed better results when the logo was clickable.
According to Monetate, badges are converting very well right now, such as "Top-Rated" or "Best Value" with some tests showing as high as 55% improvement.
"Average conversion improvement for emphasizing 'TAX FREE!' is in the 5-15% range".
"Keep up the scent trail" meaning take your unique message all the way through your website, from paid ad to checkout. If they come in looking for waterproof jackets, take the visitor to a landing page for (drumroll please) waterproof jackets.
Take a pragmatic approach: conversion rate should always trump beautiful design.
Bryan says Amazon is the "LPO poster child", owning 30% of e-commerce traffic, and running an estimated 200 tests a month. If you want ideas for your next conversion test, just check out their product and landing pages.
Positive conversion improvements are being seen with video media. Joe's example: adding a short video to a Superpass landing page of a Big Brother contestant urging the viewer to subscribe to the live feed resulted in a 6% uplift. Use of video in general to attract, keep and convert visitors was a hot topic throughout many SES sessions. See YouTube Video Optimization best practices.
As always, your mileage may vary. Experiment and test before implementing a strategy or design change whole hog, as what works for someone else may not work as well on your visitors.