This year we've seen a tectonic shift in how Facebook ads – and the rest of the Facebook fam, Instagram, Messenger, and more – work.
This has been a year of adapting new placements, new Facebook audience targeting strategies, new ad types, new Facebook ad tools, and machine learning.
Here are seven Facebook advertising tips that will help you take advantage of the new world order of Facebook ads.
1. Take Advantage of Facebook's Power 5
Many advertisers do a lot of manual work in order to optimize the ads they run on Facebook.
Facebook, however, has machine learning algorithms that do most of this work for you.
Facebook Power 5 is the platform's automated ad tactics that help advertisers have ad success.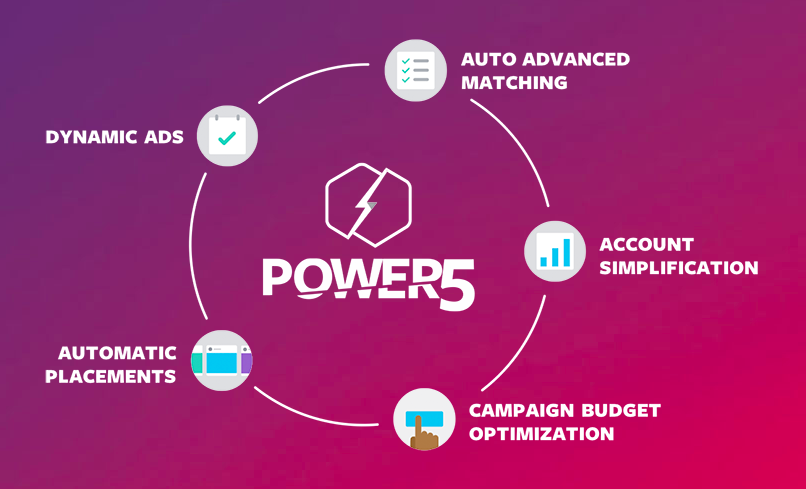 The best part of the Power 5 is that, instead of picking one placement, an advertiser can just use all of them. The algorithms will test which ones work best for your ad, and cut the budget for the others, leaving all the bidding on the ones that are working.
This is great for advertisers as it leaves them more time to focus on things like ad creative and ad testing.
2. Create Interactive Click-to-Messenger Facebook Ads
Facebook click-to-Messenger ads are one of the most useful tools an advertiser can use.
This is when the call to action button on an ad found on the Newsfeed takes the user to Facebook Messenger rather than a website.
Facebook click-to-Messenger ads also have the lowest cost per acquisition of any Facebook ad objective, including traffic, conversion campaigns, and more.
3. Run Instagram Story Placements
Instagram has the highest engagement levels of any social media platform. That's why so many businesses are taking advantage of Instagram Story ads.
Instagram Stories is a feature that is more recently being leveraged for advertising.
It's useful because Instagram Stories has the lowest cost per impression of any Facebook ad placement (see comparison of CPM by placement from my friend Savannah Sanchez, paid media buyer at Common Thread Collective), but millions of users view Instagram stories every day.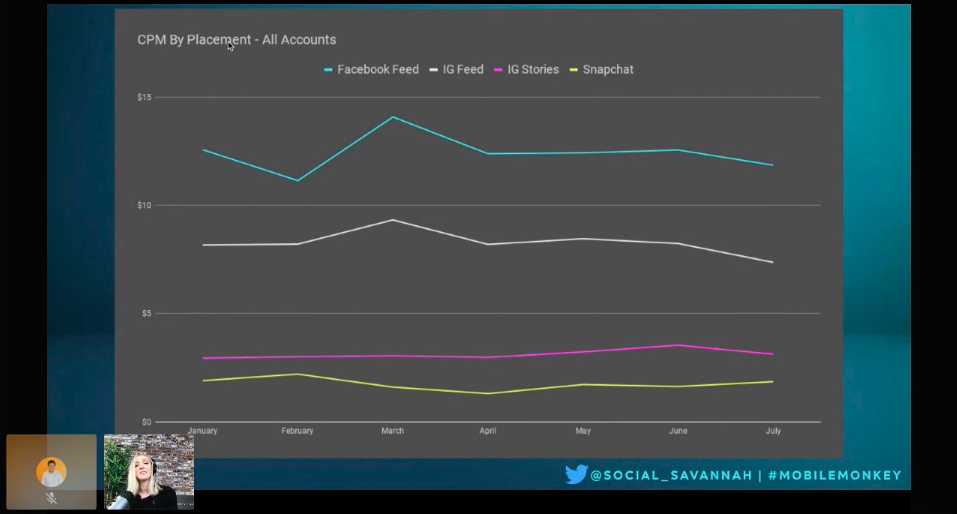 Important: the ad creative should be optimized for the Instagram Story format. This includes a vertical orientation, possibly with text, emojis, or GIFs (all a feature of Instagram Stories).
Another important aspect is the call to action, which, on Instagram Stories, is the "Swipe Up" feature. When a user swipes up on the story, they will be taken to a landing page of the poster's choice.
4. Use Dynamic Creative
Possibly the most powerful of the Power 5 tools is the dynamic creative tool.
Similar to dynamic ads for search, Facebook's dynamic ad creative tool uses an algorithm to test which combination of creative performs best.
Feed your ad a handful of images/videos, text, headlines, and descriptive text and Facebook will mix and match them, scientifically discovering which are the most effective at obtaining the result you want.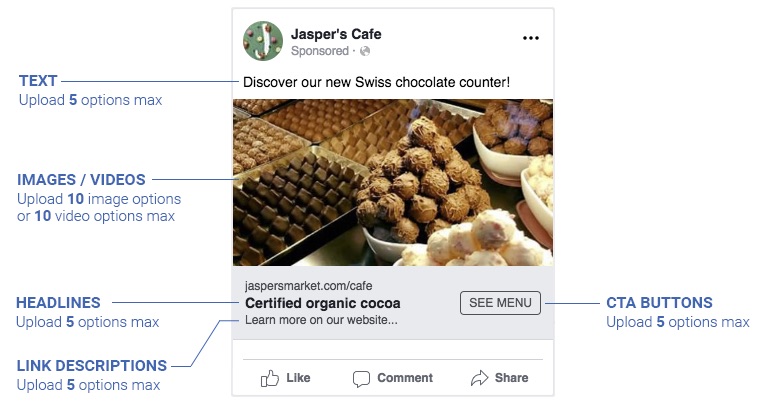 With dynamic creative, you can automatically be sure which is the highest-performing ad creative combination, optimizing your ad performance.
5. Leverage Campaign Bidding Optimization (CBO)
Another useful tool in Facebook's Power 5 is the campaign budget optimization algorithm.
Previously, advertisers would manually allocate budgets to individual ads or ad sets within a campaign.
There's a lot of work involved in manually moving around budget to the ad sets and ads within a campaign that are performing best.
With the CBO algorithm, advertisers don't have to worry about adjusting budgets across a campaign. CBO automatically distributes budget to the top-performing ads and ad sets.
This optimizes cost and time efficiency for advertisers.
6. Spy on Competitors Using Facebook Ads Library
Facebook Ads Library is a relatively new tool, born this year out of Facebook's effort to be more transparent when it comes to advertiser and privacy issues.
Within Facebook Ads Library, any user (even without an account) can search a database of all live ads on Facebook.
This is a great tool for advertisers to use to help make their own ads more effective by reviewing what competitors are doing.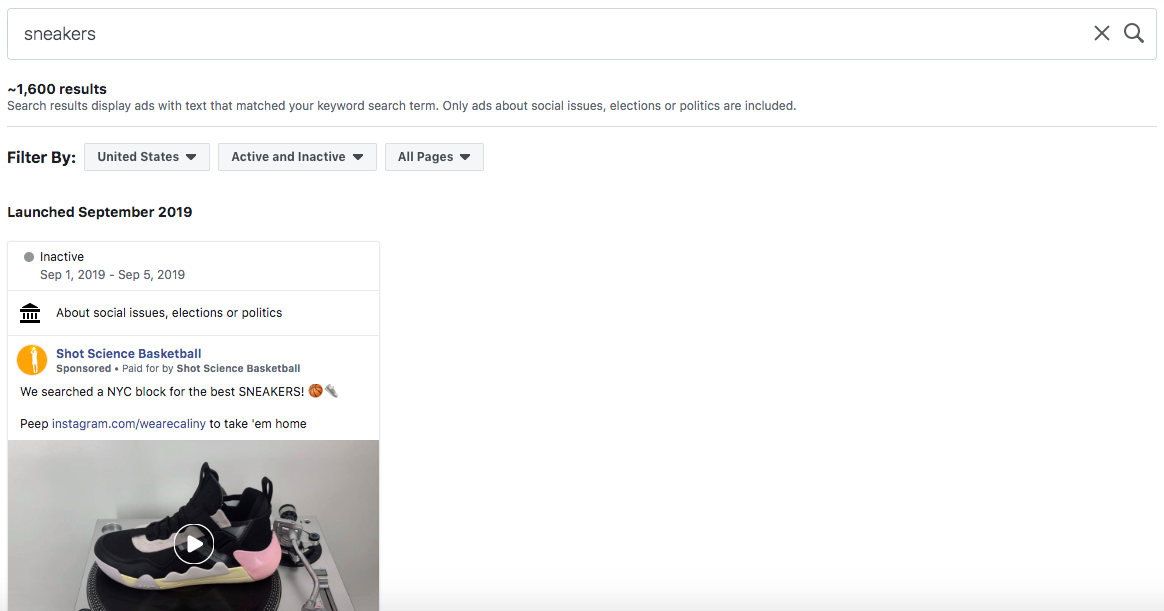 Research competitors to see which of their competitors' ads have been running the longest.
This allows you to see what is and is not working in the Facebook ad space and manage and create your own ads accordingly.
7. Use Sponsored Message Remarketing Ads
Sponsored messages are a unique form of Facebook remarketing that allows businesses to send messages to their existing Facebook Messenger contacts.
Sponsored message ads become a prime opportunity for advertisers to reach their audiences.
Sponsored message ads are not visible in the Facebook Newsfeed; they are only visible to the user whose Messenger inbox they reach.
This makes the experience more personal to the user.
In fact, sponsored message ads receive a click-through rate 10X higher than other Facebook ads.
Sponsored message ads are a great tool for remarketing.
Sending a message that feels personal to the potential customer will re-engage them to your brand.
Take Advantage of the Shift
New technology and new ad placements completely changes the strategy of how advertisers run Facebook Ads.
In order to best take advantage of new technologies like the Facebook Power 5, new placements like Instagram Stories, and recent developments in Facebook Messenger advertising, advertisers need to stay up to date and put their trust into the shift to machine learning.
Taking advantage of this shift will result in more effective Facebook ads to promote your brand and close more sales at lower costs for your business.
More Resources:
---
Image Credits
All screenshots taken by author, October 2019