It's exciting to discover more and more keyword tools and brainstorm how far you can go with your keyword research. Let's look at my recent finds and see what we can do with them and what questions they can answer for us:
Question 1: What are the meanings of this word? How to use it?

I have once listed some great online reference sources where you can find definitions of any word (and also looked at Google define: operator) – while all those tools are useful for multiple purposes (they show synonyms, related words, idioms, etc), there's one more free online dictionary which is best to use for definition research: ObjectGraph.com:
it's dynamic and thus very fast;
it offers an exhaustive list of all possible word definitions;
it has a word suggestion feature (suggests search terms while you are typing).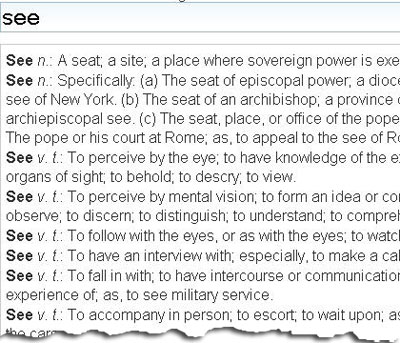 Question 2: What was that word? It just slipped my mind!
It often happens with me when I just can't remember the word and this makes me crazy. Well, here is a great tool that will save you time remembering any word: Tip of My Tongue.
With it, you can generate word lists by any imaginable combination of letters: you can include/ exclude any letter(s), set the minimum word length, specify what the word "sounds like", or just give its meaning.
All in all, the tool is awesome fun to play with and I recommend checking it out even if you can't see any SEO value in it: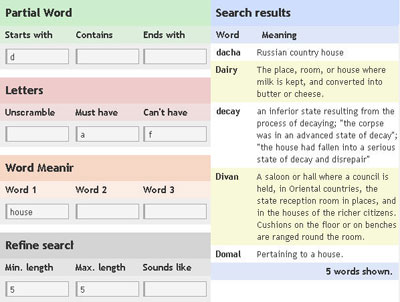 Question 3: Which keywords can this article be associated with?
Sometimes you just need to know what the article is about and what a machine can associate it with. This Wikipedia-based tool (mentioned by me in my Wikipedia tools overview) does exactly that: it analyzes the article extract (by URL or submitted text) and comes up with the list of related wiki articles – Similpedia.org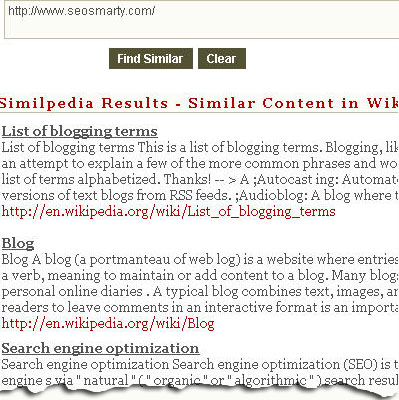 Question 4: What do people searching for it want to know?
With the development of the semantic search field, SEO copywriting is predicted to get a question-and-answer motif (while there is of course much more behind the semantic search technology) – today even well-established keyword research services start focusing on not just keyword phrases but also on investigating what's behind them: i.e. which questions people tend to ask themselves when searching for this term?
Keyword Questions tool (newly launched by Wordtracker) offers some insight on question-based keyword-related queries: