I was so happy to interview Mindy Weinstein, the Director of Training at Bruce Clay Inc. Mindy is also an upcoming speaker at the SEJ Summit in Santa Monica on February 24th. The conference ticket cost is being covered by our partner, Searchmetrics.
Searchmetrics delivers enterprise SEO and content marketing analysis, recommendations, forecasting, and reporting for companies who want potential customers to find them faster.
Want to attend? We still have a few spots open – so if you are in the LA area and want to learn from Mindy (and other speakers like Neil Patel, Stephan Spencer, Pamela Lund, Katrina Jefferson, and more), sign up for an invite now.
We are excited to have Mindy speak at our event and can't wait to hear what she has to say about content marketing and SEO. Here's my interview with Mindy:
I love your SEJ Summit session topic: "Engaging Content Marketing for 'Boring' Industries". Can you tell us the three takeaways audience members will be able to bring home from your session?
Develop real-life stories: Storytelling has been a hot topic for a while and there's a reason for that—it works. Stories are memorable. Stories are personal. Stories create a deep resonance. Throughout the years, I have developed a lot of content on a range of topics—from LED billboards to self-storage to personal injury. I found the best performing content incorporated stories. We want to be able to relate to others and see how a business was able to help someone similar to ourselves. And let's face it, some topics are a little more embarrassing or taboo. It's nice to read stories and know that we are not alone.
Keep your eyes open for inspiration: Coming up with topics for industries that aren't overly exciting can be a challenge, especially if you are producing ongoing posts. One of the most beneficial habits I developed as a writer, and later as a manager of a large team of writers and editors, was to maintain a folder of content ideas. I was always on the lookout for inspiration. You would be amazed at the things you can come up with when you are viewing every form of communication and information from a critical thinking perspective. I have saved newspaper articles, magazine features, online posts, and even junk mail that were interesting to try and come up with ways I could transform that message into something appealing to my audience.
Focus on being practical and personal: Content needs to be personal, meaning you have to know what is going on in the reader's mind and speak to it. At the same time, you also have to communicate in such a way that the message easily fits into the reader's life. You have to think about the possible concerns or needs the reader has and make it simple for them to get answers or solutions.
For a company that has strict policies as to what they publish, how can its marketing department be creative but stay within their guidelines at the same time?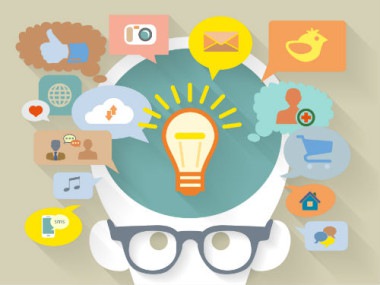 That is something I am very familiar with. Throughout the years I have been responsible for content for legal, financial, and even medical industries, and trust me, there are some strict guidelines on what you are allowed to say. However, it doesn't mean you can't be creative.For example, within the legal industry, depending on the state, you can't use certain words or claims within your content. Plus, there are a lot of confidentiality issues. Despite all of that, I had a writing team that was still able to develop content that revolved around stories and successes—we just had to keep the names and some of the exact details out. The message was still powerful. So it is possible to be creative, but make sure you do understand the guidelines you are expected to follow.
I've always thought any content can be interesting to the perfect audience. What are 3 tips for finding your perfect audience?
It's great that you bring that up, because it is one of the points in my presentation. No topic is truly boring. When we're faced with a situation and need an answer or solution (whether it is a product, service, or simply advice), we are all of a sudden very interested. Here are three things you can do to find that perfect audience and on the flip side, help them find you:
Know how your perfect audience describes things: If you have a customer service department or even just a receptionist who answers the phone in your office, find out what words people are using when they contact your company. How do they explain what they're looking for? What seems to worry or interest them? If you can find out this information, you can create content that incorporates these words, phrases, and concepts. It's often the same way people will do a query online. Therefore, they should be able to find you, if you have done your homework and incorporated the right wording into your content.
Engage in social listening: Spend some time researching how people are interacting with your brand, and other brands similar to yours, on the various social networks. Again, this research would include the words they use and their interests and concerns. You can also discover what seems to be "top of mind," meaning what are they focusing on or talking about the most?
Talk to your existing customers: By talking with your existing customer base (after all, they are your perfect audience), you can find out some valuable information. What drove them to your brand? How did they find you in the first place? What other resources or websites do they frequently go to?
How can we as marketers use different publishing channels (such as blog posts, white papers, podcasts, etc.) to make our content more exciting?
Simply utilizing the different channels makes content more exciting to various audiences. Some people prefer to learn by listening and that is where podcasts and videos come into play. Others prefer to read text, but want you to get to the point—that is when blog posts are beneficial. However, sometimes, you need additional information and that is the time you would turn to white papers. You can repurpose content too, so that it fits each of these channels. For example, you could first publish a blog post and then turn it into a podcast. You can then expand upon it in a white paper, or even a short e-book.
What type of content do you think always does well, no matter the industry?
It's not a particular "type" that does well, but instead it's a certain kind of message. Whenever you take the time to really understand your audience, your content will do well no matter what industry. I have seen it firsthand. We're human beings and even if we can't see each other in this somewhat impersonal digital world, we want to know we are understood. When you create content that focuses on the reader and not your business, or you for that matter, it creates a connection. Most often this connection is subconscious, but it's real just the same. So, content that has a personal and meaningful message is what will succeed.
Thank you so much for your time, Mindy!
If you want to see Mindy at SEJ Summit Santa Monica Tuesday, February 24th, sign up for an invite now. Also, if you aren't in the LA area, check out where else the SEJ Summit will be this year, including Chicago, NYC, San Francisco, London, and Dallas.
How do you think content marketing influences SEO? Let us know in the comments.
Images via SEJ and Shutterstock.