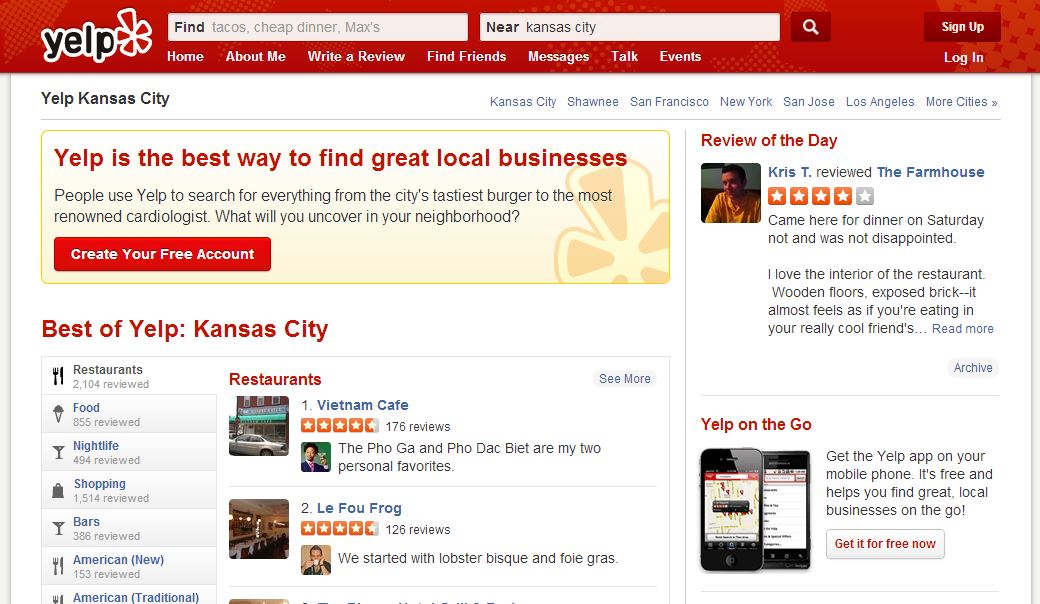 A recent study from Merchant Warehouse reports that business owners (and consumers in general) are putting more of their trust into online reviews sites, specifically Yelp. As mentioned on WebProNews, the statistics from the study, which asked over 800 business owners their feelings on social media, online commerce and more, show that 90% of respondents are influenced by positive Yelp reviews. This means that a user is more likely to purchase from a business that has positive reviews on the site.
In addition, the survey reports that 72% were just as likely to trust a review they found on Yelp as they would a review from someone they know personally. Consumers' trust in online reviews is heavily influencing businesses.
Effect on the Bottom Line
This isn't the only time a study has shown how big of an impact Yelp reviews have on a business' revenue and consumer trust. Another study by Boston Consulting Group published on Yelp's official blog in March 2013 shows just how much revenue having an active Yelp profile can bring in. The study reports that business owners who simply claimed their Yelp profile saw an average increase in net profits annually of $8,000.
For those advertising on Yelp, the returns are much higher. Businesses spend an average of $350 per month, or $4,200 per year, on Yelp advertising (featured listings, banner ads, etc). In return, Boston Consulting Group's study shows that the average increase in revenue for Yelp advertisers is over $23,000.
Online Reviews Are Important
Online reviews are crucial toward an online search becoming a sale or conversion through your business. More than 70% of consumers now trust online reviews over traditional print and television ads, according to a Nielsen study. To claim your online profiles, including Yelp, use a service like Locu or GetListed.org.