Next time you're curious about what you see in a Snap, new context cards from Snapchat will have the answer.
Context cards allow users to search for more information about what's in a Snap simply by swiping up.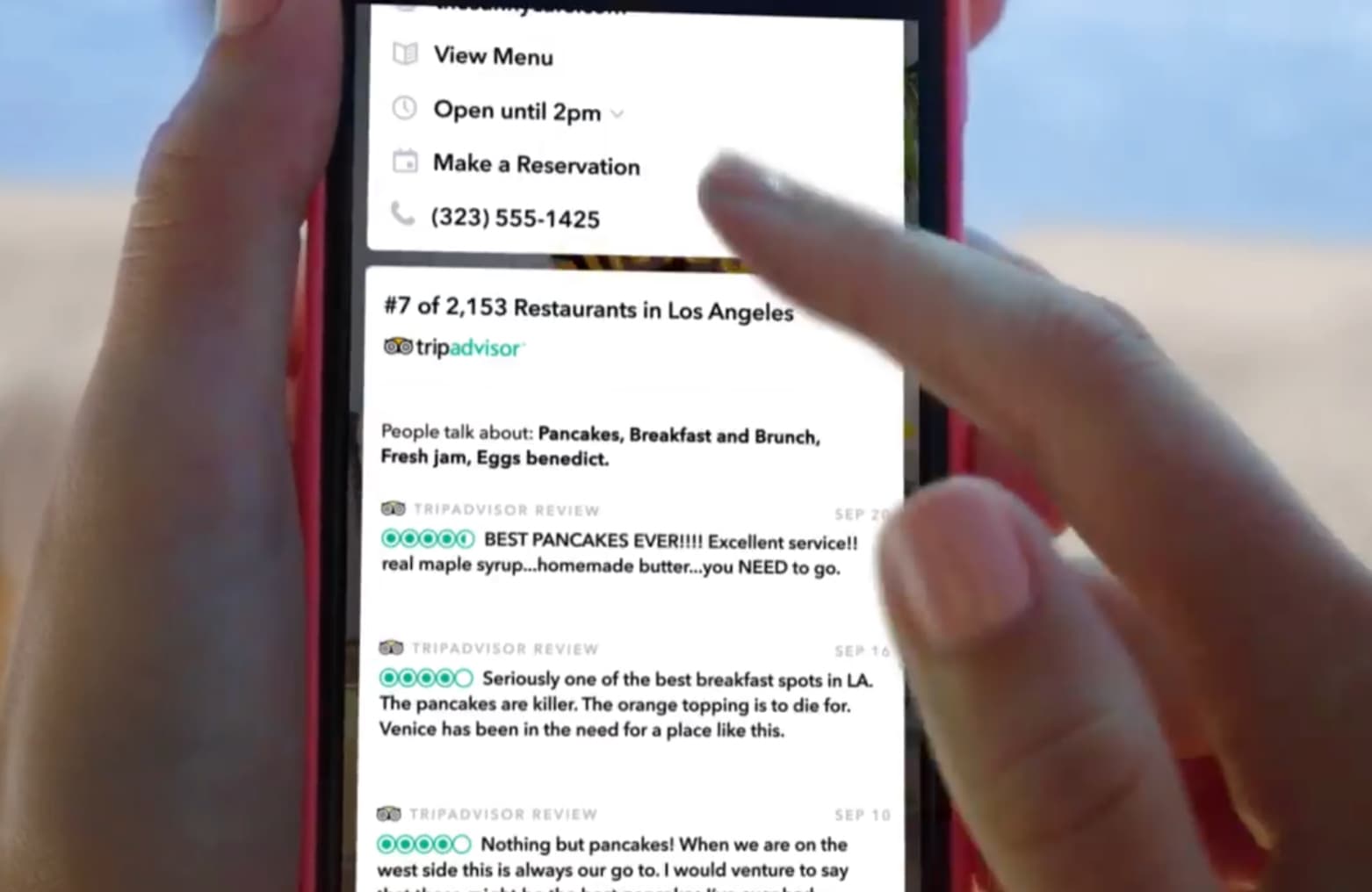 Information is sourced from TripAdvisor, Foursquare, Michelin, and goop — all of which are Snapchat partners.
See a great Snap of a restaurant you want to visit? Within context cards you can reserve a table with OpenTable, Resy, or Bookatable — and then call a ride with Uber or Lyft.
In addition to Snaps, context cards will also be integrated into stories. As the company learns more about how to optimize context cards, Snapchat will add new partners and information in the future.
Snapchat describes its new innovation as, "the visual starting point for learning more about the world."
The company can make that claim now, but for how long will this feature be unique to Snapchat?
As history has shown, in the case of the 'stories' feature, other platforms can mimic what Snapchat does and become more successful at it. Of course, I'm talking about Instagram.
Facebook, parent company of Instagram, also has a 'stories' feature though it has been much less successful than either Instagram's or Snapchat's.
Perhaps Facebook will take a look at these context cards and see them as a way to drive more people to use its version of stories. The company may even have access to enough data on its network to not require third party partnerships.
Context cards are an intriguing feature from Snapchat and it will be interesting to see how they evolves. Will this be enough to draw people back to the app and create a needed boost in monthly active users?