Snapchat has been updated with support for a new library of animated GIFs from new partner GIPHY.
GIFs can be added to snaps in the form of stickers. Users can either choose from a selection of recommended animations, or search for their own by keyword.
Animated stickers can be used with any combination of other effects. Multiple animations can also be added to a single snap.
Animated GIFs can be added to snaps by following the steps below:
Take a photo or video
Tap the stickers button
Select an animation from the GIPHY collection, or search for one of your own
Select an animation and place it on the snap where desired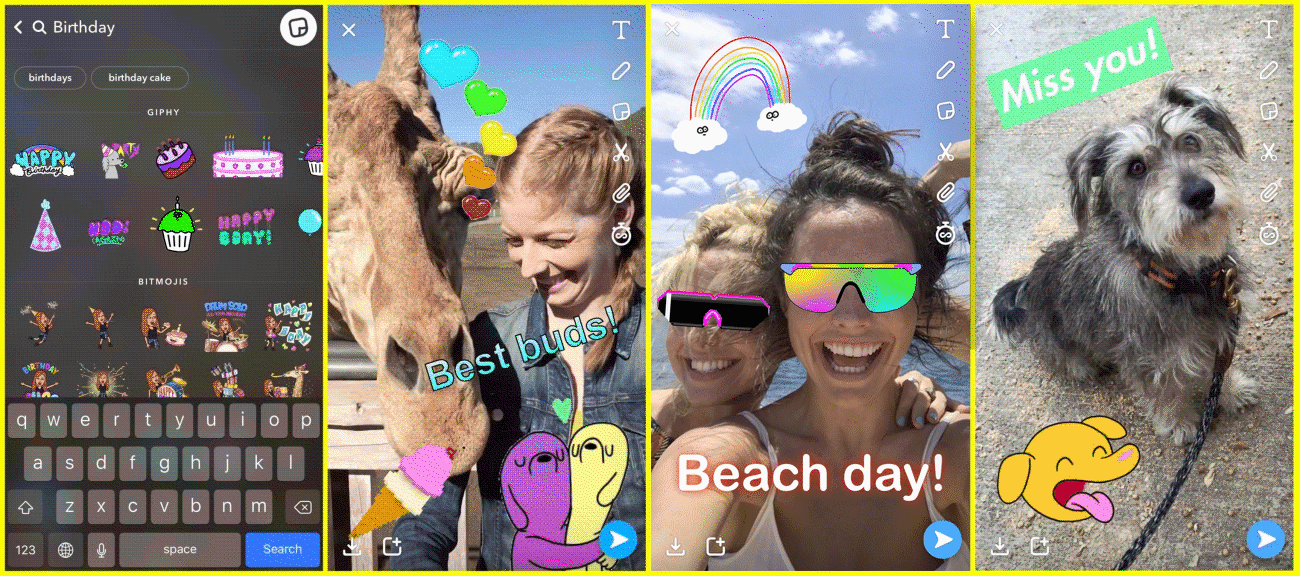 A unique effect can be created with GIFs when taking a video snap. Choosing a GIF and long-pressing on the video will attach the GIF to a specific person or object.
Some creative snaps can be made with this feature. For example, you can take a snap of a group of people and attach an animated smiley to all of their faces.
Along with rolling out the GIF feature, Snapchat announced plans to add new tabs in the Friends and Discover screens. The tabs will help users filter between friends' stories, group chats, and subscriptions in Discover. This particular feature could be in response to complaints about Snapchat's recent redesign.
Animated GIFs are now available in the latest Snapchat update on iOS and Android. Tabs in the Friends and Discover screens will be added in the near future.