There are surprisingly too few worthy gadgets that can be added to iGoogle home page, this post looks at 3 of them you may find useful:
These ones unite best SEO tools you must be using daily, so why not add them to your home page? Inside you will find:
Google tools (Google traffic estimator, Google suggest, Google trends, Google synonym);
Competitive analysis tools (Alexa, Compete, Quancast, Archive.org);
PPC (KeyCompete);
Quick links to various Google search tools;
Keyword research tools (Wordtracker, Quintura, Thesaurus, Keyword density analyzer).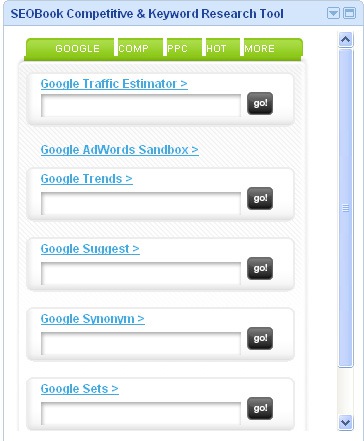 The gadget lists some essential on-page SEO diagnostics tips:
Server header status code;
Page size;
Broken links;
Download time.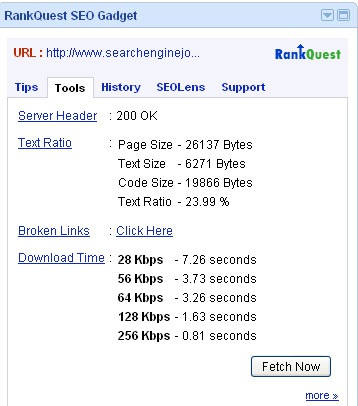 ExactFactor Position Checker
(Download it here)
The gadget checks any website rankings for any three keywords across three search engines (Google, Yahoo and Bing) as well as their local versions: