Whether it is developing a new website, making changes to an existing design, or simply aligning your digital efforts with the business goals, keeping search engine optimization (SEO) in mind is essential when working in digital.
Start by evaluating the potential impact and reasoning behind particular inclusions and benchmark existing data to help measure impact. This is not to pick and choose 'how much' work is required on a particular project, but to make educated decisions based on the requirements of your site, both in isolation and as a competing entity.
Are the changes you recommend having an impact? Has something caused a drop in visibility? Never fear, there is almost always an explanation.
The Same Methods of SEO Don't Work for Everyone
I'm sure there are digital professionals out there thinking, "You must be crazy. You should be applying everything search related to all the sites you work on." But sometimes it's easy to get caught up with processes and endless checklists and lose sight of the purpose for all this work.
Is the goal to improve visibility in search results? Or to improve the volume and the quality of visitors to your site?
Of course, there is a baseline standard of optimization you'd expect to see on all sites, but there is also a level of expertise required to make sense of all the data.
It's no longer a one-size-fits-all process, and that is why SEO should be an ongoing practice that refines, re-evaluates, and monitors performance.
Hence, why it is important to understand the impact changes have, and how valuable they are to your site.
Now I'm a huge advocate of search, but it is true that not all SEO actions will have a positive impact on your analytics data, in fact, some may even have a negative impact.
I have previously written on SEJ about some popular techniques and how they could negatively impact your analytics post-implementation.
Now, let's look at a few SEO changes and how they can disrupt your analytics data.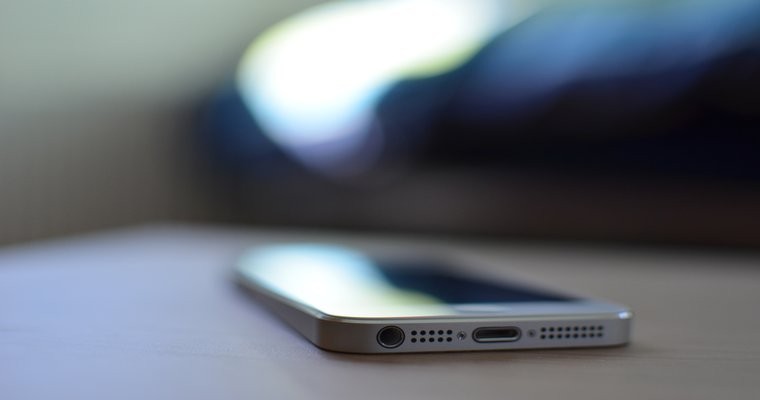 Organization Markup Enables Visitors to Find More Information in SERPs
Organization markup is a simple addition for businesses of any size, especially when trying to help influence and populate knowledge graph information. Arguably, it is more important for local business to specify contact details, location, and opening hours, but it is widening its appeal and functionality by adding videos, events, and more intellectual property elements as time goes on.
The underlying potential problem is by making all of this valuable data available in search results, you might be reducing the need to actually visit your site. Many visitors looking for a phone number, directions, event tickets, and more may find what they need from SERP's and never click through.
Are Your Business Reviews Good Enough?
Reviews form an important part of your business credibility and are a great metric for user trust. When used correctly, they can be a powerful tool aiding conversions, visits, and recommendations. You can add reviews at a product level or company level to help boost authority and give you a competitive advantage over others.
You can also mark up review data to increase the chances it shows up in search results, however, do you really want to be pointing customers to poor reviews of your product or service? Whether it is a review in isolation or a low aggregate review score, you must be confident your reviews are a positive reflection of your brand and will encourage users rather than deter.
A recent study by Moz highlighted that up to 67% of consumers are influenced by online reviews. Focus on getting these reviews up to scratch before adding them to product pages and adding markup.
Is Your Mobile App Showing in Search Results?
Have you been adding deep linking to your app and have you indexed apps to appear in search results? Thanks to app search optimization techniques, you'll be able to see pages of your app in search results, which may encourage people to open in the app directly.
You'll be able to see this data in analytics, but makes sure you are tracking app users effectively so you can identify any changes in behavior. There's also a tab on Search Console to aid with app indexation.
When using analytics, make sure you are accounting for all data sources and different entry points to your site or app as it may reduce visitors to your site without any cause for concern. SEO is now a multi-platform operation.
Are You Competitive on Price?
There has been a lot of talk about Google Shopping and the Google Buy Now button this year, and clearly commerce is a big priority for Google. If users can buy direct from Google, you may not receive a visitor to your site, but a transaction could take place. This will need to be taken into account, as well as Google Shopping campaigns. This is more of a PPC topic, but for this part we are talking about displaying prices on results pages.
If you use structured data for products that are not competitive when stacked up alongside competing stores, users may not even consider visiting your site. Price is arguably the main differentiator when choosing a product, and therefore, you need to be confident that your selling price and USP is competitive enough to entice visitors.
Are Your Social Media Channels Outranking Your Site?
Have you set up a new site on a domain in its infancy, or does your brand get outranked by social media platforms? This isn't so much an SEO tactic, but you may find your social media profiles stack above your site for brand related queries. If this is the case, it's time to focus on building domain authority.
Of course, you can now see tweets in search results, providing further internal competition for your own brand terms. This may cause users to find you on social media and learn key business information there, so don't ignore rankings for brand related queries.
The Introduction of More Memorable Domains
With so many TLDs now available to businesses and the ongoing debate about how they are to impact SEO, it is important not to lose sight of what they are actually providing.
It's safe to assume that the .com market is moderately saturated and people are turning to these new (ish) domains for an alternative to secure a more targeted URL. By using more relevant query strings in your domain, it becomes more memorable and you may find you see an increase in direct traffic as users return to a domain they remember rather than returning to a search engine.
The argument here is that more relevant domains will positively impact search visibility, but it will often remove the need for a search engine. There is still plenty more of research to be done on the impact of using new top-level domains.
In Summary
Let's not forget that analytics is a powerful tool that tracks almost all the data you could possibly wish for to analyze your site traffic. As the devices people use differs and advertising platforms available widen, it is imperative to your marketing efforts that you understand the impact of technical changes.
As marketers, we must be conscious of the changing methods of consumption and whether SEO tactics we apply are going to have a positive impact on your search campaign. This could be benchmarking performance before and after making a change or simply making an educated decision on the aforementioned opportunity and how valuable it is.
Each scenario has to be considered contextually as users are not always looking for the cheapest product or the most local service. As experts, we can only provide educated insights and make the best possible decision based on experience, knowledge, and strategy.
By applying the above SEO techniques, you'd expect to see an increase in site visibility, but not always clicks or visitors to your site. It is about getting the correct balance between search visibility and site visitors right.
In essence, do users have accessibility to the information they are searching for?
Image Credits
Featured Image: Olu Eletu/Unsplash.com
In-post Photo: Thom/Unsplash.com