Are your SEO and content efforts not producing enough results? Are you heavily investing time and resources on link building yet you're still getting minimal to zero returns? Then perhaps it's time to take a step back and rethink your overall strategy.
Last December 6, I joined SEJ ThinkTank to discuss how companies can gain maximum value from SEO-driven content. As a co-founder of Foundation Digital, I also shared tips on how to develop content that will get high-quality links and ultimately, overall brand and SEO benefit.
Here's a recap of my webinar presentation.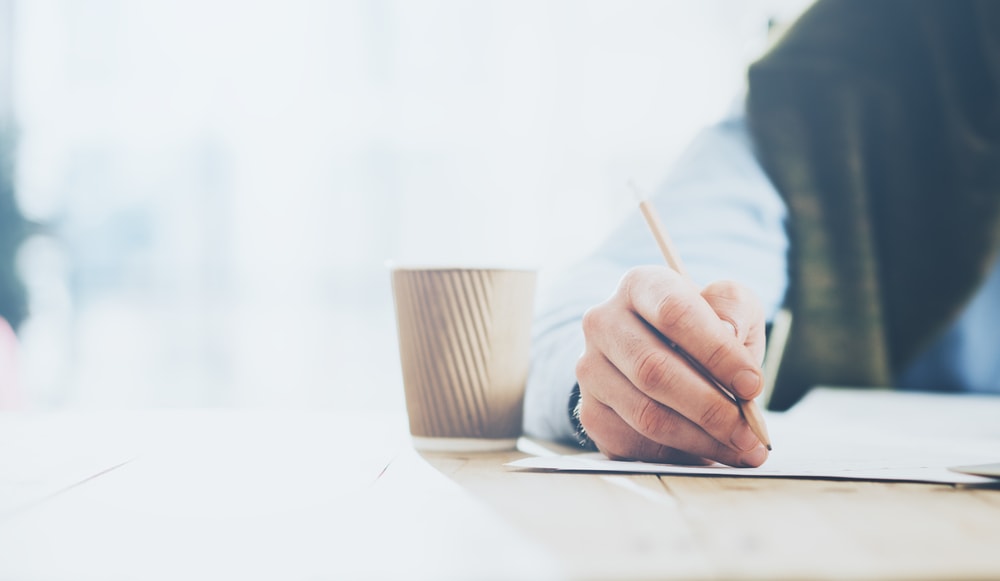 Producing Content That Gets High-Quality Links – And More
Content & Viral Campaigns
At Foundation Digital, we develop original content for mass and authority link acquisition. Ultimately, this content helps with onsite SEO strategy along with assisting mass linking efforts for a natural linking approach.
Some of the types of content we create include:
Blog Content
Persona Targeted Content
Holiday and Seasonal Content
Industry Vertical Content
Use Cases for Industry Content

Use in Sales Process
Use in Segmented Emails per Vertical
Outreach to Industry Specific Publications
Social Media Targeting
It is important for companies not to just stop at blogging, but instead, continue to evolve and provide content that adds value to customers.
If you've already produced tons of content on a specific topic, you have the option to compile those and either turn them into a free e-book or a self-published book on a platform such as Amazon's Kindle Direct Publishing.
Likewise, publishing an e-book might open various opportunities for brand building and link earning. Going on a book tour and guesting on relevant podcasts are some examples of good promotional activities.
Data-Driven Content
We feel that by developing proprietary data-driven content and research, we can go beyond traditional linking and empower successful PR and branding initiatives.
We use data to create useful content pieces such as how-tos, surveys, and viral data infographics.
Using viral data is beneficial because:
Journalists love original data.
It positions your company as "the source".
Data Scientists are readily available
When utilizing viral data, make sure to:
Have an expert back you up.
Find fans to pick apart data before publishing.
Conducting surveys can get your audience involved and equip you with proprietary data that you can use to create original content. Sometimes when proprietary content goes viral, media outlets pick it up without properly crediting the original source. These instances are perfect for link reclamation.
Photos, Videos & Tutorials
Illustrated content is great, but professional photographs and tutorials are leading to massive growth in 2018 for some verticals.
According to Google, '"how to…" searches have increased by more than 140 percent since 2004' and '"how to fix…" is consistently near the top of the list of most common queries, year after year, around the world.'
Companies, therefore, can greatly benefit from producing tutorials that answer customers' "how to…" queries.
This is what we did for one of our clients in the cosmetology education industry. We created YouTube videos that were used for lead nurturing and customer education. We were also able to use the clips for integration in ad campaigns and publishing on other platforms such as Facebook, Instagram and SNAP.
This tactic alone produced a 430 percent increase in SEO traffic to our client's blog. It also boosted leads from the blog and the client naturally earned links from beauty sites and news publications.
Local Guides & Lifestyle Content
Creating original content about specific locations can also drive customers' interest.
When doing a local guide, it is best to write about things in the area that only locals would know or enjoy.
Make sure to mention and review businesses in the area, then perform outreach to those businesses for social shares or even links.
Conclusion
There is a wide range of content types that can help you get not just links, but more importantly, overall SEO, PR, and branding benefit. Focus on producing high-quality, original, and customer-centric content and volumes of natural links will follow.
Video Recap: SEO & Content: How to Build More Than Just Links [Webinar]
Below is the video recap of the webinar presentation and Q&A.
Also, check out the SlideShare of the presentation.
Join Us For Our Next Webinar!
SaaS Marketing: Expert Paid Media Tips Backed By $150M In Ad Spend
Join us and learn a unique methodology for growth that has driven massive revenue at a lower cost for hundreds of SaaS brands. We'll dive into case studies backed by real data from over $150 million in SaaS ad spend per year.