On Tuesday, November 17th, the SEJ ThinkTank was joined and sponsored by Prashant Puri, CEO and Co-Founder of AdLift Inc., to talk about building a profitable content marketing program for 2016. This sponsored webinar was moderated by our own Kelsey Jones and included a short Q&A session at the end.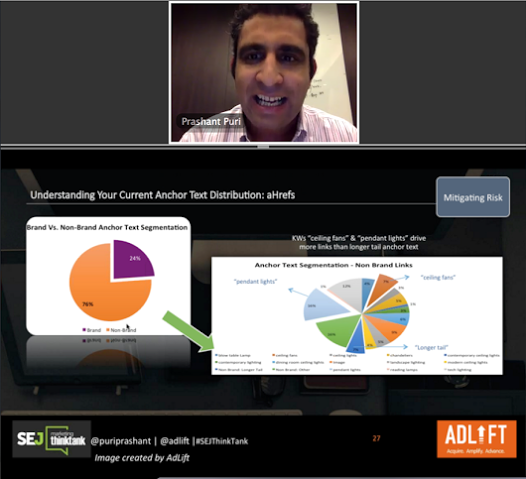 Here are a few highlights from Prashant's very informative presentation that focuses on the key elements to profitable content:
Create share-worthy content
Identify link worthy sites

Understand your keyword segment & audience
Identify topically relevant, keyword targeted sites
Create an exhaustive list segmented by category & keywords

Mitigate risk

Analyze SEO visibility
Understand your anchor text and page linking
Avoid being hit by negative SEO

Calculate ROI

Measure your landing page traffic
Calculate your costs to create content
Calculate revenue generated
Did you miss the live event? We've got all the resources you need to get caught up listed below, including a recording and slides.
Watch the Recording of the Webinar
View Prashant's Slides
Tools Mentioned
Prashant mentioned a lot of great tools during our webinar. Here are the links!
Google Keyword Tool
Topsy
AdLift (Sponsor's product)

Join Us For Our Next Webinar!
SaaS Marketing: Expert Paid Media Tips Backed By $150M In Ad Spend
Join us and learn a unique methodology for growth that has driven massive revenue at a lower cost for hundreds of SaaS brands. We'll dive into case studies backed by real data from over $150 million in SaaS ad spend per year.