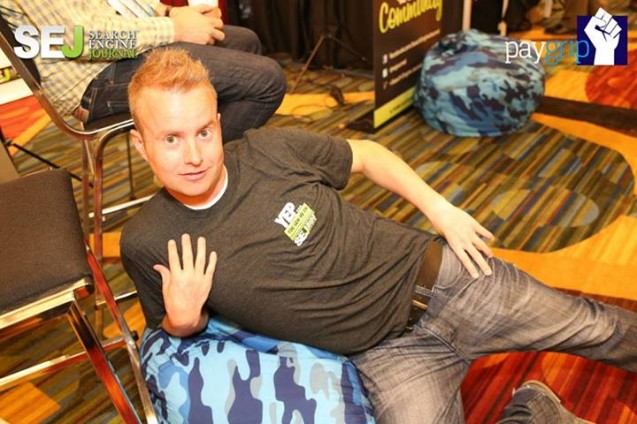 The SEJ team has been all over SES San Francisco and will continue to be here over the next couple of days.
We have been bringing you coverage of all the major events and information sessions happening throughout the three day conference.
Marketing in a Search and Data Driven World
Yesterday, Murray Newlands from the SEJ team was at Searchmetrics' sold-out seminar about paid and organic search. Over 100 packed the room to network and learn from the thought leaders at eBay, About.com and Airbnb.
Murray posted a full recap, which you can read here. He also recorded a number of valuable video interview for our YouTube page.
Cutting Edge Link Building Tactics
Kelsey Jones from the SEJ team was on hand yesterday attending a number of advanced learning sessions. The first one of the day yesterday was on link building tactics. Bill Hunt and Lee Moore shared great ideas on how to build a solid link portfolio by using honest tactics.
Kelsey posted a full recap of this session, which you can read here.
Badass Blogging Best Practices
The second sessions of the day was from Jennifer Evans Cario. The thirty minute presentation focused on why blogs should still be an important part of your online strategy.
Kelsey was hard at work yesterday covering this session as well, she posted a recap here.
The Future Of Local Search
The third session we covered yesterday was about how local search has evolved and where it is going in the future. Local search used to be just about name, address and phone number. Now local search has grown to include ratings and reviews, photos, menus, offerings, and hours.
Kelsey was on hand at this informative session as well and covered everything in detail for SEJ. You can read her recap here.
Keep checking back as recaps from today and tomorrow's sessions will continue to be posted. If you're at SES San Francisco make sure to stop by the SEJ Speakeasy and say hi!