We've seen quite a few FireFox addons aimed at showing you more information while you browse with no or little effort from your part. There are addons that help you predict the linked page content, there is also a way to add a sidebar to Google SERPs containing additional information on search terms or ranked pages.
Today's featured addon aims at optimizing your browsing by showing additional information on various page objects.
MashLogic is a FireFox addon that (on mouse-over) shows in-page info about:
Names;
Terms;
Linked pages.
Here's a few examples of what info you may see…
Mouse over any (linked) name mentioned on a page and you will be able to see (very useful when you want to quickly scan who comments a post):
The link destination page info (title and full address);
LinkedIn search results: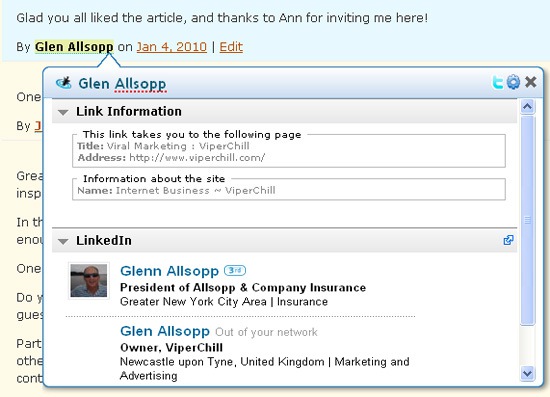 Also useful for researching any person's connections; look what you can see right from Google SERPs: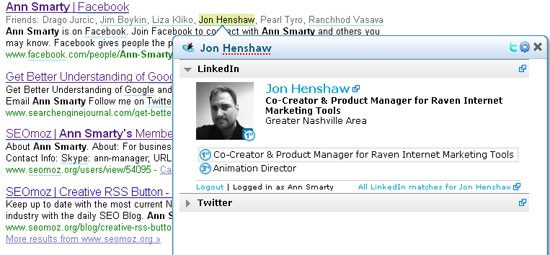 Hover over any term to see the definition retrieved from Wikipedia and latest news around the term (I found this one also very handy when looking through SERPs):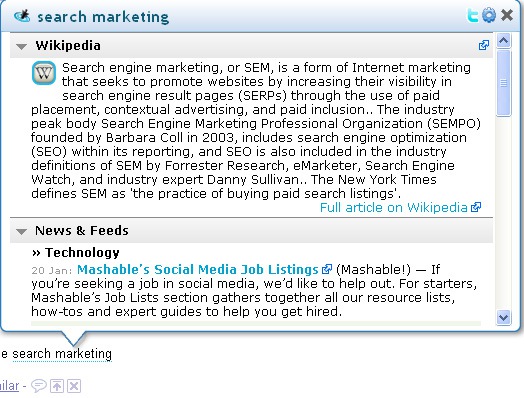 The addon can be customized if you want to include / exclude any info. You can add:
Currency converter,
English dictionary;
Yelp;
New York Times;
Books, many more: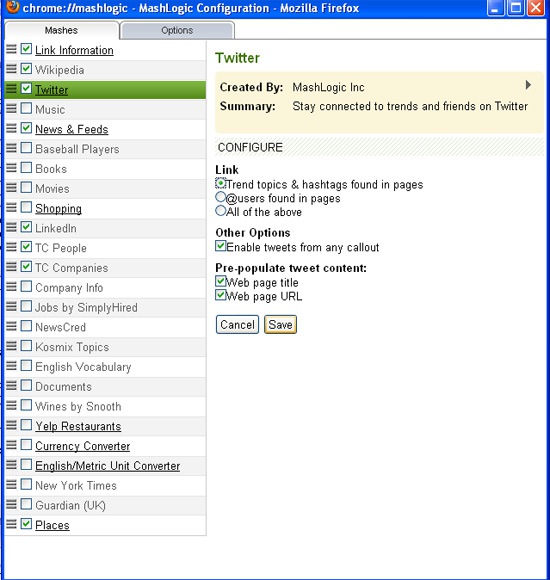 Additional uses:
See the destination page info for any shortened URL;
Browse Twitter profiles and Tweet directly from any web page (Twitter authentication required);
Explore places with maps, images, and events, etc.
I'd love to hear your thoughts! How would you use the addon?
Note: the addon did make my FireFox a bit slower (but this is obviously because it is stuffed with many more addons I test weekly).
The tool was reviewed under SEJ policy.