In today's world of information overload, it's not always possible to consume all the interesting content you come across in a day. Bing aims to solve that problem with a new save-for-later feature called My Saves.
When searching Bing while logged in, My Saves allows you to save video, images, and shopping searches. Content that has been stashed away in My Saves can then be accessed later on the device of your choice.
Here's an example using desktop search where I used the query "how to wrap a gift" — something I still can't get right, but that's beside the point here.
After conducting the search Bing returns the usual search results screens, with one subtle difference. Navigate to the Videos tab and hover over a video to preview it. In the bottom left there is now an option to save the video.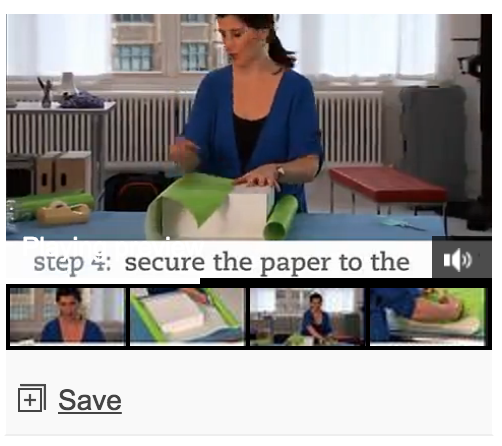 The exact same process can be repeated for image searches After clicking on the Save button, the video will then be saved to My Saves, which can be accessed by going to www.bing.com/saves.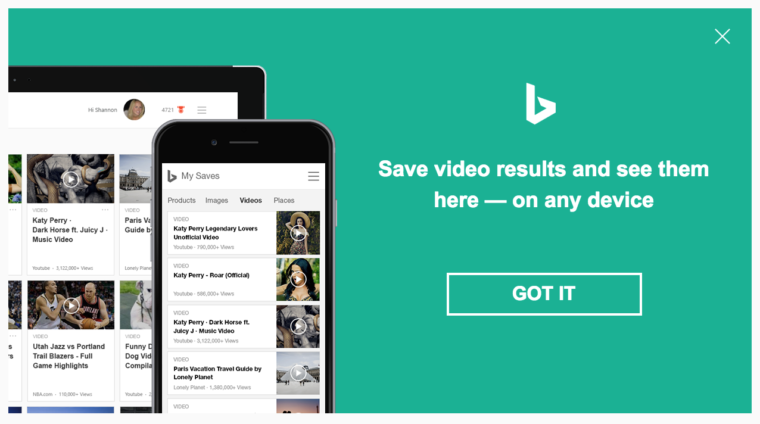 On mobile the process is a little different since you can't hover a cursor over a video or image preview. For video searches, what you have to do instead is slide the search result to the left. Then you will see the option to save the video to My Saves.
Another feature that will be available for some searches is the ability to filter results by items that can be purchased.
If you do an image search for a product, such as "Thanksgiving decorations", you may see a blue bar across the top of the screen that reads "See shopping results". Clicking on the banner will filter the results to contain only images of products you can purchase.
Not all features are available in all markets right now. It's likely US searches have access to both features. Living in Canada I only have access to the My Saves feature; have not been able to trigger the "See shopping results banner" so far.
Why Not Web Searches?
Currently, Bing's My Saves is limited to saving videos, photos, and locations. That's a start, but why is there no ability to save general web searches?
Of course, there are no shortage of services available to help you do that already, but think of how convenient it would be if you could save content for later right from the SERPs.
At the end of Bing's announcement the company invites feedback on how it can improve the search and save experience. My suggest would be to add the ability to save web searches in a future update.