Group tickets are now available for SEJ Summit New York…and they're discounted, but only for a limited time! Register your team here.
The more, the merrier, and the BIGGER the discount, to send your search marketing team to SEJ Summit New York on November 2nd. Register before September 30 to get the best deal…
For a group of 2, save 32%
For a group of 3, save 37%
And for a group of 4, save 42%!
It's your last chance this year to catch Google's Maile Ohye and John Brown together under one roof as we close out the SEJ Summit conference series for 2016 at The TimesCenter in New York City.
The conference will feature 11 keynote-style presentations by industry experts, 5 Q&A sessions with speakers, and 1 AMA "Ask Me Anything" panel to answer your most challenging SEO and SEM questions.
Check out the detailed agenda packed with session descriptions and networking events you won't want to miss, like our sit-down lunch with speakers!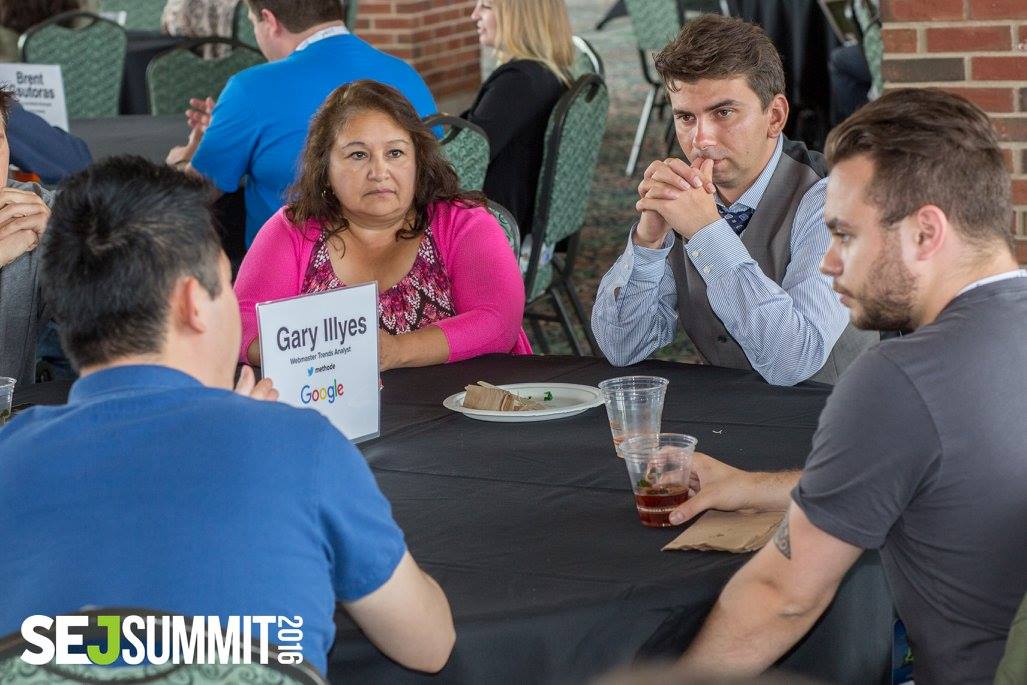 SEJ Summit NYC Lineup
Maile Ohye — Developer Programs Tech Lead, Google
John Brown — Head of Publisher Policy Communications, Google
John Shehata — VP of SEO, Condé Nast
Patrick Kajirian — SEO Manager, ESPN
Larry Kim — Founder, WordStream
Kristan Bauer — Director of SEO, Zillow
Keesa Schreane — Senior Manager Marketing, Thomson Reuters
Glenn Gabe — President, G-Squared Interactive
Mark Traphagen — Senior Director of Marketing, Stone Temple
Eric Greenberg — CEO, Wrap Media LLC
Amy Vernon — Director of Audience Engagement, The Daily Dot
Purna Virji — Senior PPC Training Manager, Microsoft
Mike Grehan — CMO & Managing Director, Acronym
About SEJ Summit
SEJ Summit is dedicated to actionable marketing education for SEOs, by SEOs.
The SEJ Summit "A Day of Keynotes" conference series is tailored specifically for search marketers. The content is well-rounded and diverse while staying focused on SEO.
Earlier in the year, we held events in Santa Monica and Chicago, but New York City is your last chance to catch us in 2016! Each event features a single track of vetted, keynote-style presentations given by industry experts and over three hours of high-quality networking opportunities – all limited to just 200 attendees.
Image Credits
Featured Image: Image by Paulo Bobita
In-post Image: Image by Mike Kozuchowski / All Corporate Video