As a B2B marketer or business owner, you drive traffic to your site via display advertising, e-mail marketing, social media promotions, PPC advertising, content generation, search engine optimization, and more. However, a majority of the time, your visitors aren't going to buy anything on their first visit. It is important to consider everything from first touch to last touch across all marketing channels. You also have to consider consumers have more choice and information at their fingertips than ever before. Between search engines (Google, Bing, Yahoo, etc.), Facebook, Twitter, LinkedIn, professional reviewers and blogs, your prospects are going to examine you—and your competitors—from every possible angle.
Retargeting is effectively the digital closer in your marketing toolbox. Executing a solid retargeting strategy is the art of keeping your brand in front of website visitors during the duration of their decision-making phase. If you're not retargeting traffic, you are not maximizing a huge portion of your marketing budget.
With a retargeting service like AdRoll or ReTargeter, each person who visits your site gets tagged with a cookie. Visitors are segmented based on what page they visited or where they exited from your site. After the visitor leaves, the retargeting banners will appear front and center on high quality sites like www.forbes.com, www.wsj.com, www.nytimes.com and other places that lend credibility to your product or service. In many cases, these are display placements that you wouldn't have the budget to afford, considering the monstrous minimum buys and the minimal ROI on display alone.
Retargeting not only helps you segment your traffic, but keeps relevant messaging in front of the best audience you could wish for: people who are already exposed to your brand, products, and/or services.
If you want to close more deals with retargeting you need to be strategic, here's how to get started:
1. Know Your Site Audience – If You Don't Who Will?
You can't run a successful media buying strategy without Google Analytics. Get it up and running and take 3 to 6 months to set a baseline of performance and understand how your customers get to your site and interact with it. Your goal is to figure out which customers are most likely to make purchases on your website and how long it takes them to do it. Build out personas for each type of buyer based on their buying cycle length.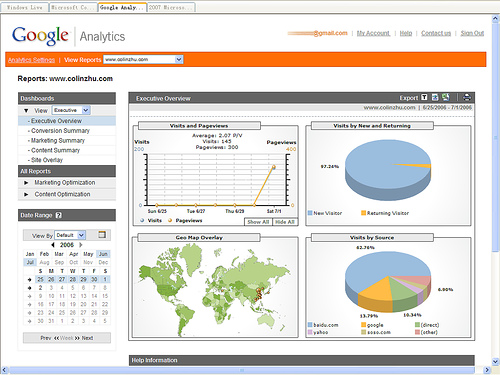 Consider all of the following: Where do they come from? Which pages do they spend the most time on? What is the last page they visit on your website before leaving without a purchase? Segment these visitors by behavior on site.
For instance, "order form bouncers," the visitors who almost made a purchase, are different segment from those who left from your blog, or white paper content section. The former have shown their intent to purchase while the latter are more likely the "whales"— the big customers that will research heavily and take their time to diligently research before purchasing.
2. Work Closely with Your Retargeting Service – Teamwork is Essential
Everything you've analyzed while formulating your baseline in Google Analytics will help your retargeting performance. Build a close partnership with your retargeting vendors team and utilize their reporting resources. Be very specific about who you want to retarget and how best to bring visitors back. Let the team help you optimize a strategy that will get results based on best practices they have found through their experience with other successful clients.
3. Messaging – Promotions vs. Value Propositions
Considering you have at the very least two main segments, like the aforementioned "order form bouncers" and "whales," you will need multiple sets of banner ads. You need promotional banners with discount/coupon/promotional messaging to help convert those who are ready to buy. You also need banners that speak to your value proposition and why those larger customers should consider you during their search. Some promotional banners should be more aggressive in nature and lead to your products or promotional landing pages. The value proposition banners should be more passive in nature and lead to white papers or site pages that help differentiate you from competitors, focusing around building credibility in your company.
4. Establish a Purchasing Timeline – Segmenting Visitors for Smart Targeting
How many unique visitors return to buy your product, and what is the maximum amount of time you have to wait? This is going to determine your retargeting timeline (frequency caps, cookie duration, etc). You should also communicate with your sales team to sync with your sales cycle. This will maximize conversions and ROI on both your initial display buys and retargeting investment. This is important because if there is not alignment here you could be blowing not just through one buy (retargeting) but impacting other marketing channels (display, paid search, etc.) performance as well.
Let's say your maximum sales cycle is 60 days long. For the first 10 to 15 days, you could aggressively retarget visitors with the promotional banner ads. If an order form bouncer doesn't buy in 10 to 15 days, they will then move to another segment and get a different set of messaging. Your whale segment, however, is likely still in research mode. For the remaining sales cycle, retarget with value proposition banners at a lower frequency. Stay in front of them, but not at a rate that will fatigue your brand and ultimately annoy them. Remember, they are likely building a case through diligent research. Make a case as to why your product or service is the best choice for their business. Help them help you, by supplying them with "ammunition" through messaging and content to make the decision easier.
If you hit the end of your sales cycle (60 days in this case) without a conversion, call it quits – burn the cookie. Let those visitors go and save your budget.
5. Review, Optimize and Expand – Maximize ROI Through Testing
A good retargeting service is going to provide analytical tools to use in conjunction with your Google Analytics data. You can A/B split test ads, compare display performance via click-through rate and look at the ROI on your investment. If you're retargeting strategy is working, experiment with new retargeting channels like Facebook Exchange, where retargeting can get you directly into the news feed and side feeds in Facebook.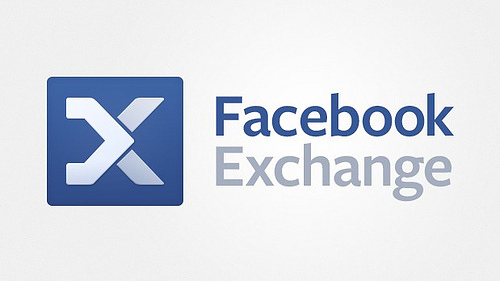 Don't be afraid to test, as you can always pause spends and re-allocate budget.
Ultimately, when potential customers are exploring multiple products or service providers, the company that retargets is going to maintain brand awareness and plant the proverbial "seed" of credibility. Retargeting will give visitors a chance to reconnect with your brand, take advantage of deals and/or learn more about your company and offerings. Hands down, it is one of the most efficient and cost-effective ways to drive leads and direct e-commerce sales, while also promoting brand awareness across all digital marketing efforts.
Image Credit: Flickr user Colin Zhu. Used under license
Image Credit: Flickr user paz.ca. Used under license