Want to make the most out of your content marketing investment? Then consider repurposing your old content.
Maximizing your existing content can make a lasting impact – all while streamlining your content creation, gathering audience data, and saving resources.
On November 6, I moderated a sponsored Search Engine Journal webinar presented by Corinne Schmid, VP of Marketing at ScribbleLive.
Schmid shared how repurposing content can help your marketing team maximize demand generation results while saving time and money.
Here's a recap of the webinar presentation.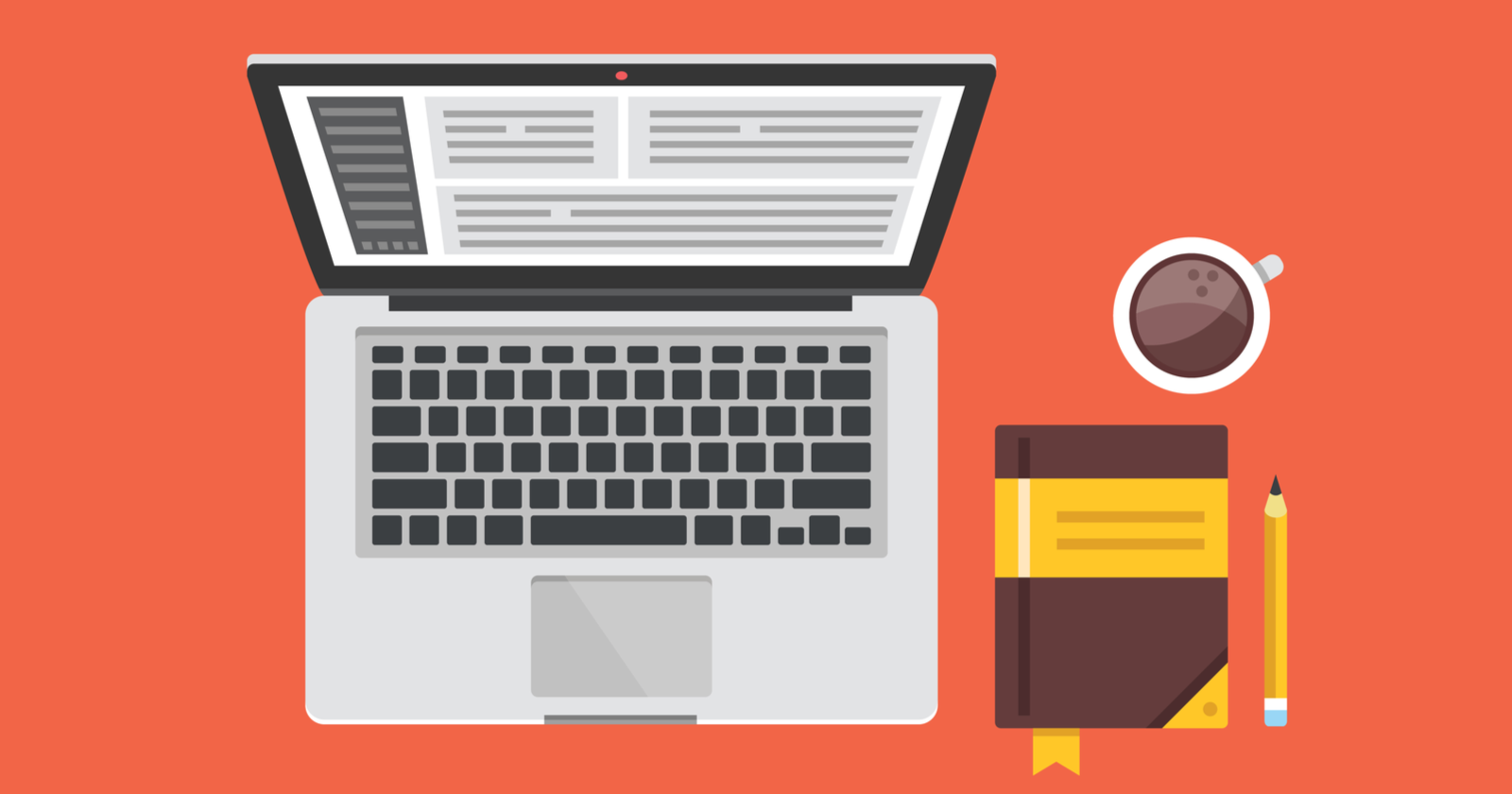 The CMI's latest demand generation report reveals that this year, 71% of marketers are looking to use their demand generation content to nurture leads in the middle of the sales cycle.
This isn't really surprising because we know that in marketing, we spend a lot of resources producing top of funnel content to drive the pipeline.
There's the traditional notion of handoff to sales in the middle of the funnel – that conversion point – all the way to the close.
Now the challenge with this is because we know that buyers are increasingly expecting more of a self-service purchasing model and that includes our information needs.
B2B customers today progress more than 70% of the way through the decision-making process before ever engaging a sales representative.
This means that marketing is expected to look further downstream on how their top of funnel content can be used to feed the mid-to-late funnel.
Inherently, that has issues of its own because buyers are more sophisticated along the journey.
A cool teaser message or some form of snackable, micro-content that you use on Instagram or LinkedIn simply isn't going to work mid-funnel.
The question now becomes:
How can marketing continue to drive pipeline and produce net-new content that nurtures leads throughout and further down into the middle and late stages of the sales cycle without the scope overwhelming your team, your budget, and your resources?
What Is Premium Content & How Can It Impact Your Demand Gen Cycle?
To get the most out of your content, it needs to:
Be useful.
Resonate.
Be action-driven.
We look at premium content as:
Visual & Video
Top of funnel visual and video content needs to be attractive, snackable, and easy to digest.
When it comes to further mid-funnel, it needs to be:
More informative.
Have more relevant and meaningful information that is specific to the buyer persona.
Interactive
Whether it's a solution finder, an assessment or an ROI calculator, interactive content has been considered 300% more effective and shown to convert two times more than static content.
It also drives the collection of zero-party data.
Experiences & Events
Live events, whether they're in-person or virtual, provides rare one-to-one interaction opportunity with your customers and prospects.
When you combine interactive elements with these live events, it gives you the opportunity to:
Engage with your audience at scale.
Capture valuable data.
Use this information for follow-up and engagement cadence beyond the event.
Tips for Creating Premium Content
In order to create premium content, you need to:
Know your audience – and who influences them along the path to purchase.
When you're creating any piece of content, you need to understand:
Who the audience is.
How they make a purchase decision.
This is important because it's not an isolated event. You need to understand your primary buyer persona as well as the buying center profiles.
For instance in B2B, your primary buyer persona could be a digital marketer but let's say IT, finance, and legal also need to be involved in signing off on the deal.
In that case, creating useful, action-driven content that resonates with each of these buyers is going to be a necessity. The infographic that engaged the digital marketer might not work with the head of security and IT for sign-off.
This is where understanding all of the different players in the buying center, their specific information needs, and when they're engaging in that buying cycle will be really important.
Take inventory of existing content assets – beyond marketing.
Marketers often do audits of existing content assets within their own team, but very rarely actually look beyond to see the wealth of assets that are within sales, pre-sales, product teams, engineering, customer success, and services groups
Collect declared data.
If you're impacted by privacy compliance regulations such as GDPR, it's increasingly harder to get information and data on your customers.
One of the things you can look at is the notion of collection zero-party data or declared data. This is the information that is:
Explicitly given by a consumer or a prospect with consent.
Obtained by asking them specific or direct questions through offline channels (i.e., interviews, focus groups) or digitally through (web forms or interactive experiences).
Declared data is the gold standard for gleaning insights into your buyers' intent rather than relying on the inferred information that you're potentially purchasing from third parties.
What's notable here is that when you're collecting declared data, it has the exponential value for creating and repurposing content that you can use then further downstream.
Case Study: Repurposing Content
As ScribbleLive was planning for its largest event – and biggest spend – of the year, they looked at how they can make the most out of the program to impact more buyers throughout the funnel.
They decided that adding interactivity to the show was the way to go. The event gathered close to 4,000 prospective buyers under one roof.
But the challenge was: how would they be able to glean and extract data from their top of funnel audience in order to repurpose that for mid and late funnel?
To maximize the results with a full-circle experience, they considered:
Who is the audience?
What assets can be repurposed?
How can data be collected to better enable sales?
They decided to focus on collecting declared data by:
Refreshing an interactive solution assessment.
Offering a free etch-a-sketch.
In turn, they received hundreds of completed assessments and were able to create and repurpose some reporting for mid-funnel engagement.
When it came to the follow-up:
They included a link to the assessment to share.
Sales development reps followed up with relevant talking points: They were able to have more relevant conversations since they have information on the specific things that were more important for a particular group.
SDRs followed up with relevant content assets based on their pain points: It also allowed them to produce interesting post-show assets.
How You Can Repurpose Your Content
If you're looking to follow a similar approach, here are a few things you can do to repurpose your content:
An ebook or landing page by industry can address some of their specific paint points.
Videos: Consider a "how-to" video on a certain topic that your audience is indicating an interest in.
An infographic is great for illustrating the data you've collected.
Tips for Gathering Data & Evaluating Your Content
Pay close attention to where the typical user has dropped off, and use that information to create an A/B test.
Evaluate your engagement points for future use by recognizing trends.
Learn from these metrics to continually improve with each new piece of content.
With more relevant info, your sales team can follow up with more relevant content, like:
Sending an invite to a webinar.
Creating a resource library.
Sharing a Q&A or a blog post.
Summary
Here is what's important to keep in mind:
Know your buying center, not just a single persona.
Take inventory of assets – beyond marketing.
Collect declared data.
Repurpose declared data:

For top to mid-funnel content development.
To provide sales with insights.
[Video Recap] How to Repurpose Your Content & Maximize Demand Gen Results
Watch the video recap of the webinar presentation and Q&A session.
Or check out the SlideShare below.
Join Us For Our Next Webinar!
How To Perform Website Experiments [+ SEJ Experiment Walk-Through & Results]
Join our very own Angie Nikoleychuk, Content Marketing Manager, and learn the key factors to focus on when running website experiments, so your users stay happy and engaged.