Sure, everyone is thankful for fall-themed cocktails and the return of the Starbucks red cups. But, as you all gather around to feast on your Friendsgiving potluck and gorge your food-baby, I want to know what you're thankful for this year.
To keep to tradition, I set out to ask the SEJ team what we are thankful for this year. Although it may seem like we're always on Facebook Live or organizing another SEJ Summit here, we're actually a global group of techies who are very much like yourselves – though we love us some SEO news, we know the things that matter most in life can't be announced on Google Webmaster Central Blog.
From new babies that made us all smile to gifs that allow us to get a few new laughs on Slack (and little leftovers like roadways free of water that I'll never take for granted post-Hurricane Matthew), here are the 9 things the SEJ team is thankful for this year.
And don't forget to let us know what you're thankful for this year too, below in the comments!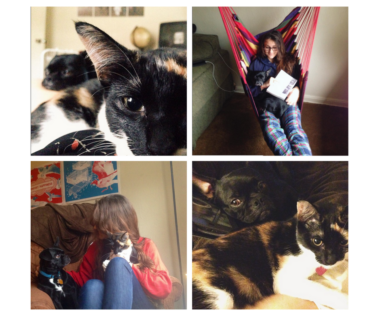 "The internet, for giving me the ability to pay my bills and keeping me connected in a way that still feels like magic.
Animal snuggles and a supportive family.
NPR Politics Podcast, for keeping me informed and amused during the craziest campaign season ever.
GIFs, obviously."
— Caitlin Rulien, Social Producer @sayscaitlin
"I'm thankful for so much but two things stand out:
1) The SEJ team's strong and trustful bond, which has taken years to develop and evolve. There is nothing more critical to progress in a small and distributed team like ours.
2) Our team members' positive embrace of feedback. Sheryl Sandberg recently said the ability to take feedback well is the most important trait an employee can have, and I find this to be so true. This is a hallmark of the "growth mindset" which we've worked hard to thread into our company culture."
— Jenise Henrikson, CEO @itsduhnise
"The biggest "thank" is my son was born! Regarding career, I am thankful to SEJ for being such a great team!"
— Vahan Petrosyan, Senior Developer @vahandev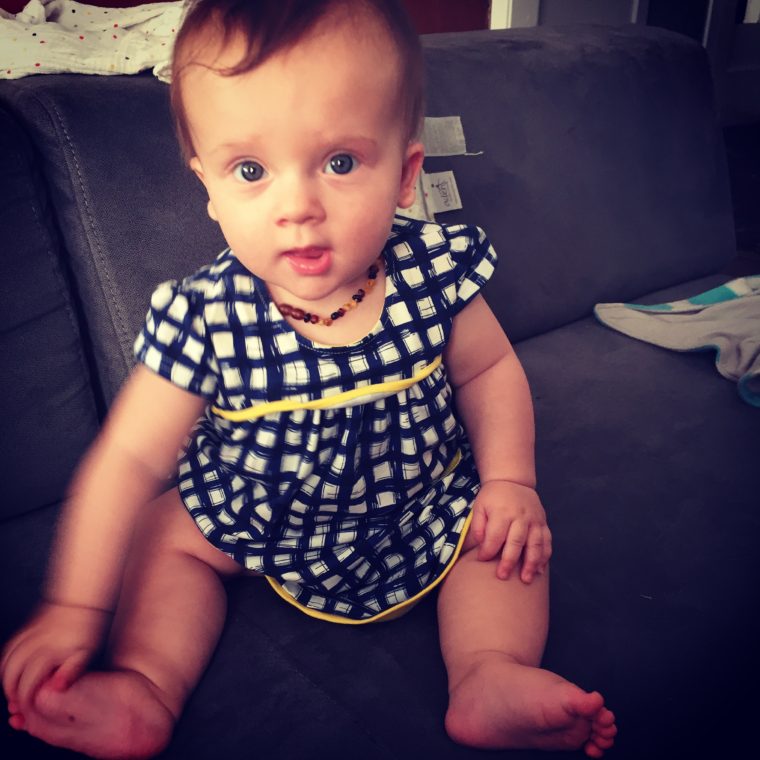 "I am thankful to work with an amazing team that supports my growth and gives me room to make mistakes and try new strategies.
As a parent, I am grateful to work for a company that values a balance between working and family. I simply could not ask for anything more than the opportunity to watch my little girl grow and do work that is both empowering and fun."
— Danielle Antosz, Features Editor @dantosz
"About 9 months ago, I started training Jiu-Jitsu and met my coach Manny Soares, who quickly became by best friend. Manny's and his wife Carol's friendship, my Jiu Jitsu family (Garra BJJ), and training 6 days a week have helped me through one of the hardest times of my life. OSS!"
— Brent Csutoras, Chief Social Media Strategist @brentcsutoras
"Thankful for all the blessings. I am also thankful for my family – for each and every one of them. For my friends, for their love and support. I am also very grateful to be a part of the SEJ team."
— Meg Cabrera, Editorial & Research Assistant @megcabrera
"The positivity and perseverance of the SEJ team to always want to do better; TSA pre-check; and texting, which has allowed me to stay in touch with my family and friends as we go through medical issues, childbirth, happy moments, and more."
— Kelsey Jones, Executive Editor @wonderwall7
"I'm thankful for all the opportunities I've been given this year. I'm thankful for the chance to try, fail, and succeed on those opportunities. As a new member of SEJ, I'm thankful to be part of the team and the community."
— Rina Caballar @rinadianewrites
"Always thankful for family and friends :)."
— Jessica Cromwell, Director of Sales & Events @jrdoog
"I am thankful for the fact that Google has been more transparent this year, with respect to Algo updates and providing information about what's going on behind the scenes of Google Search. This has been a tremendous benefit when it comes to helping SEOs and site owners stay on top of their game."
— Matt Southern, Lead News Writer @mattgsouthern
"I very thankful for the blessings I received this year and I got back to my good health. I am also thankful to my family and SEJ family for the love and support. I am very grateful for being part of this great team!"
— Paulo Bobita, Director of Design @paobobita
"This year has been one of the most challenging years I've had so far. I wouldn't be able to get through it without my mom and dad. They have made me this quirky, driven person I am today. My friends and our childish inside jokes make me laugh every day. My two low rider basset hounds, Norman and Mabel that cuddle me unconditionally, even without treats hidden in my pocket. And, I'm so incredibly thankful for the opportunities that have come my way thanks to SEJ. SEJ has given me a home and something to build on for my future. I'm so thankful to be a part of such a talented, amazing team. Thank you to everyone! Cheers to another awesome year!"
— Anna Crowe, Features Writer @annaleacrowe
So, while some of you may be saying turkey, schmurkey, I know the warm, full of fall feeling you all get from taking a moment to remember what matters most to us.
Tell me below in the comments what you're thankful for this season. And, who knows? Maybe we'll even start our own Thanksgiving tradition.
Image Credits
Featured Image: Deposit Photos / vetkit
In-Post Photo 1: Screenshots taken by Caitlin Rulien. Taken November 2016.
In-Post Photo 2:Photo by Danielle Antosz. Used with permission.
In-Post Photo 3: Screenshots taken by Anna Crowe. Taken November 2016.