If you do digital marketing for a small business, Facebook can be a great way to drive business to your store.
Hopefully, you have a website to virtually display your business, but social media can be a great addition to showing people what you sell or what solution you solve for.
Facebook should definitely be one area you focus on. It doesn't take a huge investment on your part.
Here are five ways to promote your local business on Facebook.
1. Location Pages
Location pages are a way you can display your Facebook presence, especially if you have multiple locations.
It's a great way for your business to:
Find your business(es) faster.
Customize content based on a specific location.
Organize and manage locations.
Check-ins customized to the specific location a customer.
Develop localized ads based on a specific location.
Essentially, Locations is a tab that a branded Facebook page can obtain and is relatively easy to set up. Just make sure you're an admin to make your setup go faster.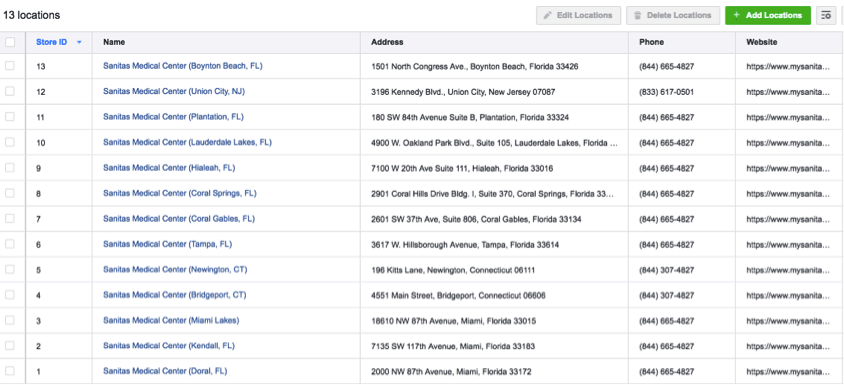 2. Facebook Advertising
Advertising on Facebook doesn't have to break the bank. It's a great way to bring visibility to your brand.
Facebook's demographic and geographical/location targeting is amazingly great for showing your message to your ideal consumer.
You won't get any more of robust targeting ad platform like Facebook.
Depending on your objectives, Facebook has the right type of ad that can help you reach your goals.
Currently, I have clients who wish to do a mixture of campaigns to help drive leads, increase the size of their community, and boost engagement.
These all are different objectives, that require different content, and calls to action, so one thing to keep in mind is that depending on your end goal, will determine what your objective around your ad is.
For example, say you have a new location and a new location page set up. Increasing your community size to that location, could be an objective, as gaining more likes will give you the opportunity for people you're targeting to see the content you are showing.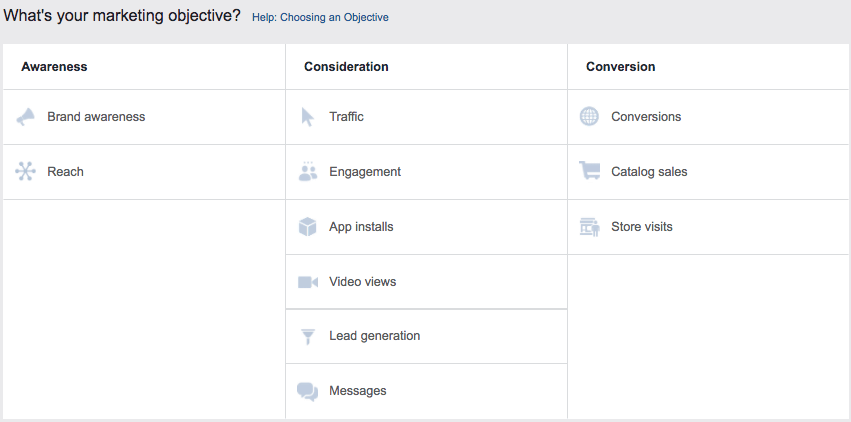 3. Local Awareness Ads
Local Awareness ads are even more of a hyper-targeted form of advertising that is sure to bring attention to people who are in the vicinity of your business.
With calls-to-action that these ads have, for example, "Get Directions" or "Call Now" will only help drive foot traffic to your door.
One example, I can share with you is a client who opened up a new medical center. They really need to drive traffic to that location, so we are developing ads around not only the services they provide but also highlighting the new doctors that are in these locations.
These ads are focusing not only on the various demographics and interests we know that are our potential consumers but also focusing on the specific area of the location, by placing a 10-mile radius around the address of this new location.
Developing ads like these not only help brand awareness but also helps specific locations meet their certain goals.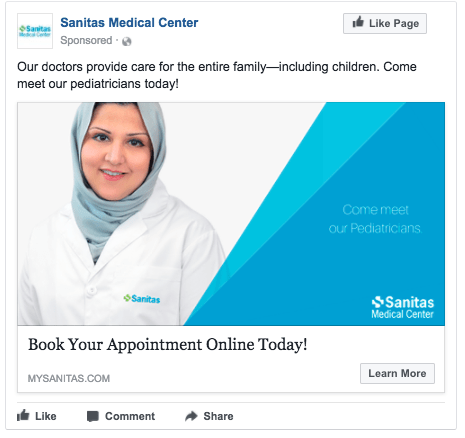 4. Events
Events are another great, low-cost way to drum up business. When there is a health fair or any type of in person, developing an invitation can never hurt.
The great thing about invitations is that when friends start to accept one, it will show up in their friend's notifications, which brings even more attention to the event.
Also, if you have the budget you can easily "boost" these Events and target them, similarly to other ads, thus bringing even more awareness to what is going on at your place of business.
I often will develop events when there is a new client location opening up.
5. Facebook Live/Videos
Facebook really likes video content.
Even more emphasis is being placed on Facebook Live, the video-broadcasting/streaming service that will let anyone or any brand broadcast their message from their mobile device, straight to the Facebook news feed.
Facebook Live videos get three times the engagement of traditional videos shared on the platform.
Developing both traditional and Facebook Live content will no doubt bring attention to your location.
Here are some great ideas you could develop video content around:
Show your latest menu items or "Today's Specials" if you're a restaurant.
Take a tour of your store and show what clothes you have in stock.
If you get a new delivery of products, the do a quick video highlighting all the new items you have in store.
Introduce your employees so people can get familiar with the brand and the people behind it.
Have a sale going on? Do a Facebook Live and share all the details around the sale.
Share helpful content around your brand. For example, if you own a clothing boutique, then do a video on how to style an outfit, how to care for certain clothes, or do a tutorial on how to wear a certain accessory.
Share DIY projects that relate to your business. For example, say you own an ice cream store, share recipes on how to spruce up a person's dessert for a party.
Now you have some tips on how to promote your local business on Facebook. Use them to start driving more business to your business.
More Facebook Marketing Resources:
---
Image Credits
Screenshots by Victoria Edwards. Taken March 2018.