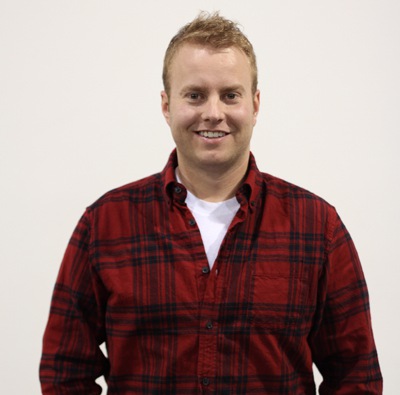 I'm excited to introduce John Rampton as the new Managing Editor of Search Engine Journal. John is a great guy with a lot of love for this community. We know he will bring a level of expertise that SEJ needs and he brings an understanding of the blogging community that is required to be good at this job.
As a writer himself he understands the sacrifices our writers make to continually contribute to SEJ. This quality is one I personally appreciate, from both a writer's and editor's perspective.
As many of you know the success and future of SEJ is important to me. I think John is a great choice. I know that the SEJ community is in good hands with John and I urge you to reach out to him and get to know him better.
John's Background:
John is the founder of PPC.org as well as the PPC guru behind Maple North. He graduated from the University of Utah in Economics. He has been in the online marketing industry for the past 10 years consulting companies and growing businesses online. He has been written about on Forbes as being a leading Blogging expert. He has spoken at Blog World, Affiliate summit, SES and several other conferences around the world. We're excited about his expertise and love of Internet marketing and how much he brings to the SEJ community.
Future Plans for SEJ:
We are excited to keep up great content from loved authors around the globe. We want to work closely with all the amazing people out there that make up the SEJ community. John stated to me yesterday:
"I will rely on the SEJ community for feedback, suggestions, ideas and proposals on how we can make things better. It's you who we rely on to make us better. We're here for the community and want to make SEJ even better!"

"I'm excited and honored to be a part of the great team behind SEJ. I'm looking forward to working with the great authors and contributors to SEJ. I would love to hear from our fans on ideas that you have to make SEJ better. Looking forward to hearing from everyone."
John's Contact Info
You can find John on Twitter @JSRampton or email him at john@searchenginejournal.com.
A Personal Thank You
it is time for me to step away, but I want to clarify some things and thank some people before I go. I know some of you are aware that I stepped back in at SEJ temporarily in December. Neither I or the company that owns SEJ, Alpha Brand Media, planned on me staying on long-term. We have worked together to find the best new editor we could for SEJ and we are thankful we found John.
I have always enjoyed the SEJ community and working one-on-one with the writers that contribute to SEJ. I want to thank all the people that have supported me as editor when I came to SEJ in October 2011. You made my work even more fun than it already was.
I want to thank all the writers that have supported SEJ, and also me, by contributing. I also want to thank the SEJ community for being just fantastic people that continually support SEJ as a whole; your dedication is what keeps us going.
I want to thank Loren Baker for offering me this job and giving me the opportunity way back when :). It has been a blast and I really enjoyed it.
I truly hope that everyone welcome's John with open arms. He will be a great and supportive editor.