Why would one want to use a content management system? The major benefits include: (1) the ability to easily create and publish web content with no programming language knowledge required and (2) the ability to connect multiple websites and multiple users under one handy dashboard. With Pixelsilk content management system we have yet another benefit: easily optimize your website for search engines.
No, it is not about SEO automation like you may think: this is about creating clean, SEO-friendly websites – it's about making the process easier and clearer (even for an absolute newbie), not about automating it.
I had a great time talking to the company representative last week who walked me through the whole process of adding and optimizing web content with Pixelsilk CMS, so I am sharing that experience with you today.
I don't have huge experience with web-based content management systems (as I normally don't use any) but I really liked Pixelsilk for the main reasons:
It is very flexible: enjoy full control over your HTML, CSS, and overall SEO;
It is really user-friendly and doesn't take any time to figure it out (so should be easy to get your team work with it).
Here's a quick feature overview (with some SEO focus of course):
Create new pages
Adding new content is easy and straightforward, I don't think you will ever need any tutorial to do that. Just click on "Manage Pages" and you will be taken to a handy dashboard where you can add and edit pages with just a few clicks of a mouse: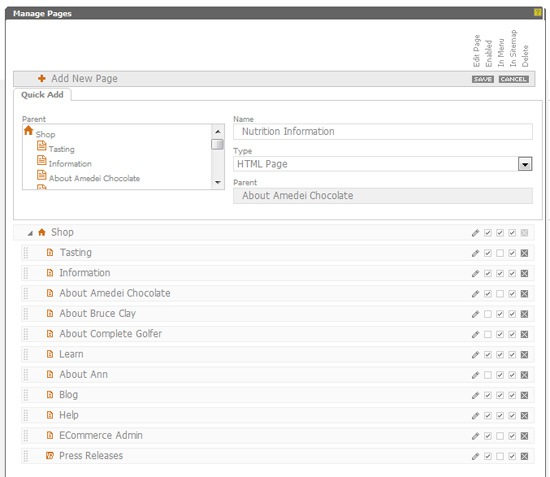 The editor looks very much like Microsoft Word. From there you can add and edit text:
Easily interlink pages (just choose another sub page in the drop down);
Easily insert images, slide shows and other media;
Easily adjust the font, etc.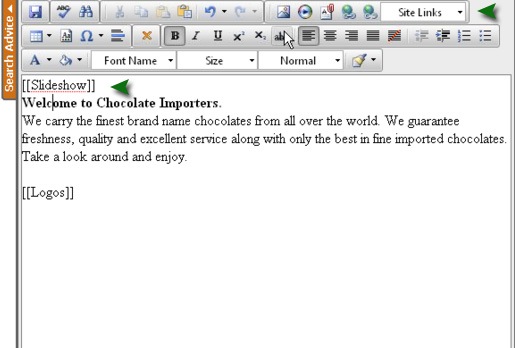 You can also create various types of pages with different content structure: for example, articles, lists, press releases, etc: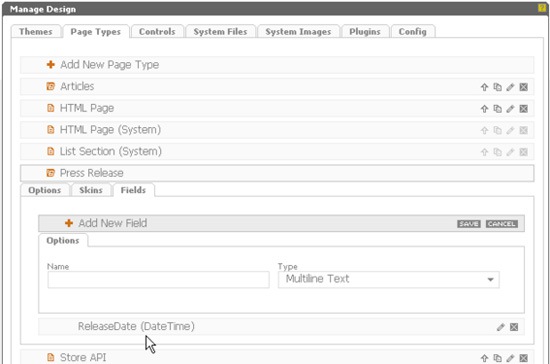 Change the URL structure:
With just a few clicks of your mouse you can set:
The actual URL string;
The URL extension;
The re-directed URL, etc: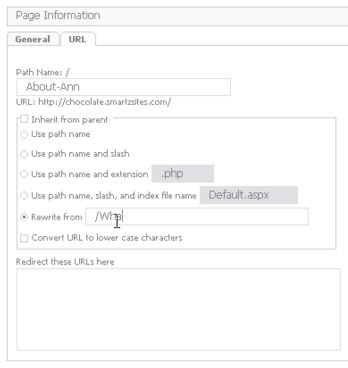 Optimize for keywords
Meta tags and titles optimization
Pixelsilk uses Bruce Clays' SEO Toolset that provides keyword optimization recommendations:
Go to "Page information" section (accessed via the admin panel or, in case you are logged in, right from the website public interface);
Notice a separate block to the right (which says it is powered by SEO Toolset);
Click the "Keywords" tab to see words suggested to you by the tool based on on-page and competitor research (you can also add any words manually if you want);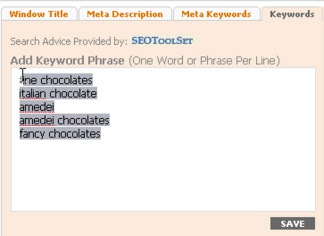 Now click through to "Title", "Meta description" and "Meta keywords" tabs to optimize your site with the keywords:
You will see which words you should optimize for and where you currently stand (compare the "Goals" and "Now" columns):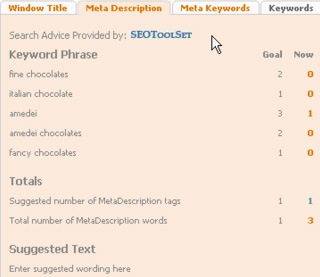 You can introduce changes right on that same page and see how your SEO improves: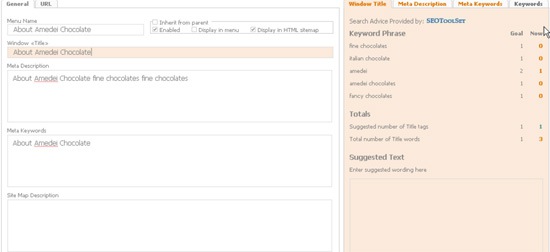 Thus, you have full control over your SEO: following the recommendations (to the desired extent) as well as creating "real" unique and catchy titles and meta descriptions.
Page copy optimization
While creating or editing content via the rich editor, you can click through "Search suggestions" to see how prominent your keywords are within the on-page copy – see if your keywords were used in:
The body text;
H1 and H2 tags;
On-page links: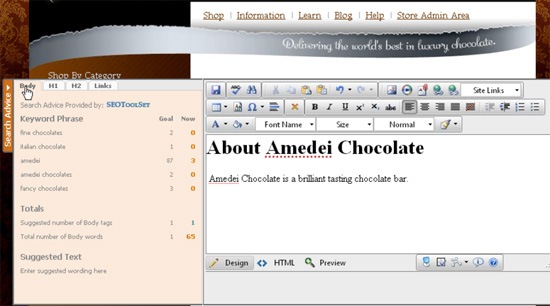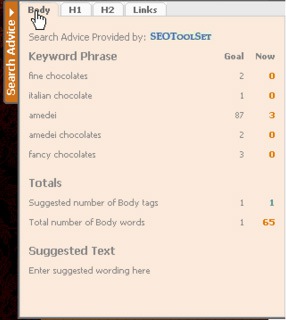 Pixelsilk for E-commerce
Pixelsilk can integrate with your e-commerce cart to utilize full HTML and URL control for your product pages and categories, all the while managing your product data from only your cart.
Pixelsilk communicates with your e-commerce cart via the open and flexible API, bringing products and categories into Pixelsilk, allowing full control over layout and SEO rendering.
Here are a few of the ecommerce-friendly features you will find inside:
Streamlined internal/external linking;
Customized Alt attributes for images;
XHTML compliant content editor;
Automatic HTML/XML Sitemaps
Full HTML control
Store and site Ongoing Connectivity
Multi-site management (Partner Portal)
This is another feature most of us will love: the Partner Portal saves time with multi-site management from one location. It is an easy way to manage user accounts and site
elements across your client channel.
By assigning a Web site to a particular group, all site assets will be available to that group. In plain English, that means you can leverage your work to any of your clients or new clients with a click of a button.
The Partner
Portal allows you to leverage work to your clients across:
Design themes;
Controls and tokens;
Content page types;
Images;
CSS, JavaScript or any system file;
User access.
External script support
Like I said, Pixelsilk is really flexible: you can easily integrate any popular third-party script or tool, like Google analytics, Twitter, ecommerce cart… you name it:
More useful features
While this post revolves around the SEO tools and options Pixelsilk offers, there are quite a few other cool features you should like:
Create and generate a sitemap to submit to Google Webmaster Tools and other search engines;
Add users with different roles: permissions can be on a project level or on page level (allow editors to access only selected pages);
Add and manage images (upload and organize images in albums as well as edit images on the fly by changing the size or cropping them):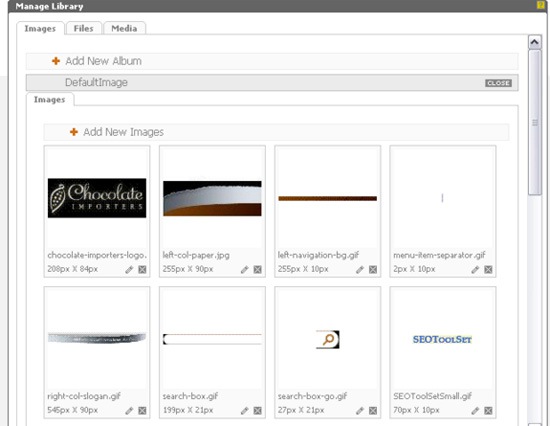 Our verdict
Pixelsilk can make the process of creating websites much easier: it allows to save much time developing and optimizing websites, managing clients' projects and distributing tasks among your team members.
What do you think?