To achieve optimal results, digital marketers must ensure that ad spend monitoring is a part of their process. Getting a clear grasp of your digital ad campaign's online-to-offline impact will help you make better marketing decisions.
One metric that you should focus on is whether your advertising efforts are generating enough phone calls.
Inbound calls are valuable conversions from AdWords, Facebook, and display ads – and they are increasing. Marketers must, therefore, start taking the same data-driven approach to calls as they do online conversions.
Why Calls Matter
Most marketers experience a return on investment (ROI) challenge with digital advertising.
We invest in ad campaigns (Google AdWords, Facebook ads, and display ads) that generate either online or offline conversions. However, the problem lies in measuring the success of that particular campaign.
We usually have the means to quantify online conversions, but what about offline conversions such as phone calls? Phone call conversion is a metric commonly overlooked by most marketers and this is a concern. Why?
Because you can't wholly measure and optimize digital ROI if you ignore phone call conversions.
A study conducted by eMarketer reveals that even though 84 percent of marketers believe that associating conversion events with marketing should be a priority, only 10 percent say that they are capable of doing so. A whopping 90 percent of marketers are actually struggling to tie conversions back to digital marketing.
As we invest more in digital advertising channels, the ability to get credit and attribution around those conversion points becomes essential as this will allow us to fully optimize our ROI.
Case Study
Arbor Memorial, Canada's largest cemetery and funeral services provider, has a national marketing team responsible for driving conversions to 150+ locations across Canada.
Like most websites, they have two online conversion options:
Arbor calls you.
Customers call Arbor.
The issue: The marketing team was only measuring web forms and not the offline phone call conversions.
The solution: When the team decided to get credit for offline phone call conversions and passing on the data they gather to their customer relationship management (CRM) system, they saw a huge lift in ROI.
By adding callers from marketing to the mix, the team was able to attribute 150 percent more revenue. They are now able to see the big picture, identifying which channels are driving which calls.
Most Businesses Want Calls & It Is Reasonable
Majority of businesses that have services or products that are complex, expensive, infrequent, or urgent prefer to get calls more than web leads. As digital advertising now focuses on smartphones, this easily makes sense.
In the recent years, we're seeing an upward trend across all industries for inbound phone calls.
51 percent of global website traffic comes from smartphones.
Over 50 percent of searches are mobile.
87 percent access Facebook on mobile.
71 percent of digital media time is mobile.
Marketers are appropriately responding to this development. Studies show that:
69 percent of US search ad spend will be mobile in 2017.
84 percent of Facebook ad spend is now mobile.
70 percent of US display ad spend will be mobile in 2017.
Digital Ads Are Already Generating Phone Call Conversions
In today's mobile-first world, it makes sense that the natural conversion path is through a phone call as opposed to a filled-out web form. Come to think of it, click-to-call is easier and faster for leads than filling out a web form.
From 2014 to 2019, it is forecasted that there will be a 110 percent growth in calls to US businesses from digital ads targeting smartphones.
In 2016 alone, US search ads generated 40 billion calls, social ads produced 12 billion calls, and display ads caused 28 billion calls.
Calls Are Often Your Most Valuable Conversions
Calls convert to revenue 10-15x more than web leads and will influence $1 trillion in US consumer spending this year.
According to a Forrester study commissioned by Marchex, customers who initiate inbound calls convert faster, spend more, and have a higher retention rate.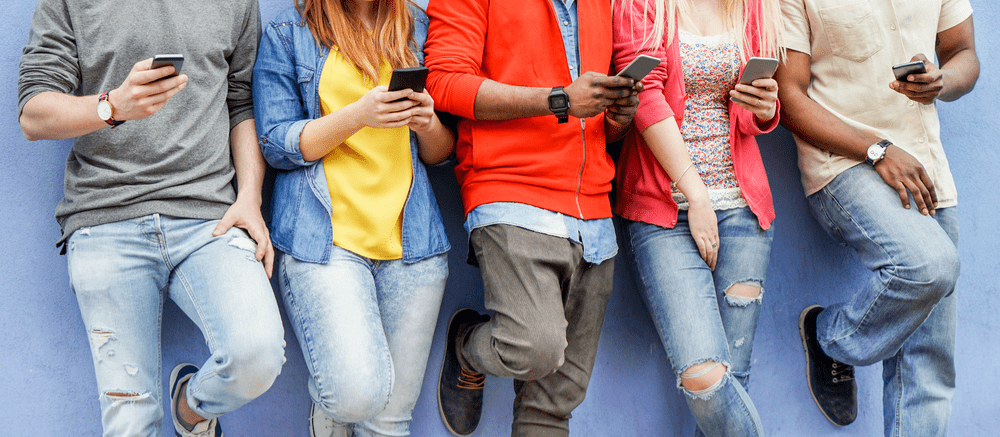 Secrets to Increasing ROI
1. Optimize Your Digital Ad Campaigns to Drive Calls, Not Just Online Conversions
To boost your ROI, you should always optimize your digital ad efforts to generate calls, not just online conversions. Here are a few strategies to do so:
Test Click-To-Call in Search Ads
According to Google, 70 percent of mobile searchers have called a business directly from search results. You can try using:
Call Extensions if you want to get clicks and calls.
Call-Only Campaigns if you just want calls. When doing this type of campaign, it is best to use an offer to incentivize the lead to click on your ad without visiting your website. Also, make sure not to run the ads when your business is closed and no one will be answering phone calls.
Use Local Search Ads to Drive Calls
Google maintains that calls from mobile searchers are very valuable conversions to generate. Mobile searchers are 40 percent more likely to call a business and 51 percent more likely to make a purchase.
If your business has a local presence, using the different tactics that AdWords presents in terms of showing up in local search results is an effective way to generate phone calls.
Nearby Business Ads
Multi-Location Ads
Local Search Ads
Google Maps Ads
You can set these up by enabling location extensions in AdWords. Go to Google My Business, enable location extensions, and then your ads can start showing up.
Consider increasing bids for searchers in your area.
Drive Calls from Facebook with Call Now Buttons
If your objective is to generate store visits, as Facebook says, you can use a call as part of that. It helps to use an offer or incentive within your Facebook ad.
Create Display Calls-to-Action (CTAs) Based on What You Want
The CTAs in your display ads should depend on what you want to get.
For instance, if you I want to generate web forms and calls from your leads, you can use a general CTA like, 'Get a Free Quote' or 'Download Now'.
Otherwise, if you prefer a call from, using a specific CTA like 'Call Now' is ideal.
Provide Call Option on Landing Pages and Website
Adding a call option to your website is an opportunity you shouldn't pass on. You can try implementing:
Call Now as the main CTA.
Call options with web forms.
Call Button/Number on every web page: Include a call button on your header or add a permanent footer call button.
2. Use Targeting Tactics to Drive More Calls & Customers
Audience targeting is a powerful advertising technique. It can also be used to increase phone calls and customers.
Retarget Past Callers with Call-Focused Ad Campaigns
If someone has a history of calling your business, you can target them with ads and landing pages encouraging them to call again. Below are a few examples:
B2C Cross-Channel Retargeting

A consumer sees your banner ad that offers incentives.
Consumer calls to get more information. A landing page with "Call Now" as main CTA drives the call.
Consumer later runs another search. Since you already know that the past caller is a good lead, you can bid more and include an option to call directly from your ad.
Consumer finally calls from your ad to book, make a purchase, schedule an appointment, etc.

B2B Content Marketing Retargeting

Advertise content to generate initial interest. You can then, use the prospects' email addresses to target them via AdWords.
Show your prospects ads that offer to incentivize calls from your ad or landing page.
Expand Reach to New Audiences Likely to Call
You also have the option to target lookalike audiences resembling customers who already called you.
Comfort Keepers, an in-home senior care service provider, implemented this tactic and campaigns that used caller data to target lookalike audiences drove 4x the calls.
Use Caller Data as Exclusions
Caller data can be useful in identifying which audiences should be excluded from your campaigns. This will ensure that you don't waste impressions. Exclude audiences who:
Already called you.
Are current customers.
Called from Careers page.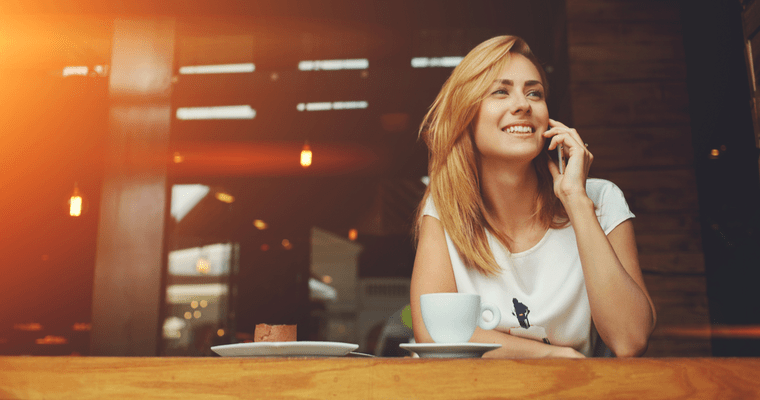 3. Take the Same Data-Driven Approach to Phone Calls as You Do Online Conversions
There are several important data that marketers should capture from phone calls. This data can be used to measure digital ROI, improve targeting, and optimize ad spend for what's really driving customers. Below are a few examples:
What Drove the Call

Marketing channel
Specific ad or program
Search keywords
Website interaction and page they called from

Caller Profile

Name & phone number
Geographic location
First-time or repeat caller
Time and day of call

Quality of the Lead

Was the call a quality sales lead?
Did the call convert?
What was the value of the call?
How Can Marketers Get This Data?
Marketers can get this data through a call tracking solution. These kinds of solutions are also known as call tracking, call attribution, and call analytics software.
They provide actionable marketing analytics for inbound phone calls. Some also have the ability to analyze and optimize the call experience.
How Can a Call Tracking Solution Help?
Depending on the software, a good call tracking solution can:
Integrate call data with your marketing & ad platforms: Using a call tracking solution will allow you to measure and optimize for the entire customer journey – both online and over the phone. You can import your call data directly to the tools you're already using to measure and optimize your online advertising, such as:

CRM: Track calls through to sales
Google & Adobe Analytics: View web & call data together
AdWords & Facebook: View web & call data together
Bid Management: Optimize for all conversions
Website Optimization: Include calls in A/B tests
Data Management Platform (DMP): Use call data in ad targeting

Optimize for what drives the best conversions: Now that you know how your marketing drives not just calls and clicks, but customers, you have the ability to optimize media spend, ad targeting, and website experiences for what drives the best conversions and eliminate what doesn't.
4. Marketers Can Have an Impact on the Caller Experience – and That Impacts ROI
You also need to consider caller experience if you want to boost your ROI through phone call conversions.
Caller experience impacts marketing ROI immensely. Studies suggest that 84 percent of callers would cease doing business with a company after a negative caller experience, and 55 percent who intended to make a purchase have backed out because of poor customer service.
Some caller pain points that need to be addressed are:
Missed calls.
Lengthy wait times.
Caller passed from agent to agent.
Agent not knowing why a caller is calling.
You need to cover all bases by also improving your callers' experiences. One way to do this is by using insights on callers to route them optimally.
Use Insights on Callers to Route Them Optimally
Every caller doesn't have to be routed the same way. Having insights about your callers will allow you to provide them with the best call experience.
The following factors can influence caller experience:
Caller history and lead status
Caller's location
Marketing source that drove call
Time of day
Caller's answers to phone interactive voice response (IVR)
Agent skillset and performance
You can set up rules in some call tracking systems that can automatically route callers differently based on the data you have about them. Below are a few notable examples:
Monroe, a distributor of industrial components, implemented a B2B call routing process similar to what's been described above.

They have sales engineers taking calls in offices in five US states.
West Coast callers are automatically routed to West Coast offices.
They also set up their system so that morning calls go to East Coast offices and afternoon calls go to West Coast offices.

An auto dealership company employed call routing and this enabled them to increase their answer rate on calls by over 50 percent. Here's how they set up their system.

A call rings every salesperson's desk and cell phone at once – first who answers gets the lead.
If no one answers in 30 seconds, the caller is sent to a receptionist.
As a result of this system, they now have a 98 percent answer rate and have seen a 10 percent increase in revenue month-over-month.
Arm Sales Agents with Marketing Insights on Callers
When you're using a call tracking solution and your marketing interaction generates a call, analytics on the caller will be presented to the sales agent. The sales agent can see information on the caller and their location, as well as which marketing source drove that call.
This information is valuable because it allows the sales agent to frame the conversation in a way that will provide a more personalized and seamless experience for the caller.
5. Analyze the Caller Experience for Marketing Insights
As marketers, we often don't have insight into what happens on the calls that we generate and that can be a missed opportunity. There is a lot of valuable information we can gather from phone calls that can help improve our results just by analyzing what's happening on those calls.b
When you spend budget on calls, you should know:
Was the call answered?
How long did it last?
Was it a sales lead?
What product are they calling for?
How did the sales agent perform?
Did the call convert?
Below is an example of how marketers can make the most out of conversation analytics with the use of a call tracking solution:
Step 1: Filter calls by a wide range of criteria:
Location or agent that answered call
Marketing source of call
Day and time
Call duration
Words spoken on call
Step 2: See every call that fits your search, along with:
Caller info
What drove the call
How long it lasted
Was it a sales lead
Step 3: Drill into any call for more details:
Did the agent say the right things?
Why were they calling?
Did the caller mention important keywords
Conclusion
Phone call conversions are already boosting your ROI, you might just not be aware of its impact. For that reason, it is high time for marketers to take a data-driven approach to calls, just like clicks.
Capturing conversation analytics through a call tracking solution will help you optimize media spend, ad targeting, and website experiences for what drives the best conversions.
The Secret to AdWords, Facebook, and Display ROI: Phone Call Conversions [Webinar]
This post is based on a sponsored SEJThinkTank webinar presented by Blair Symes, Director of Content Marketing from Dialogtech.
Here is a video recap of the webinar presentation and Q&A. Enjoy!
Here's the SlideShare of the presentation as well.
Join Us For Our Next Webinar!
2023 Google Algorithms & SEO's Future: Powerful Predictions For 2024
Join us as we explore the major algorithm updates, shifts in what are (and aren't) ranking factors, and other impactful SEO events from 2023. We'll also reveal our top predictions for the key SEO trends, challenges, and opportunities coming in 2024.