January was a heavy month in terms of social media updates, especially on Facebook. In case you missed any of the updates, here's an overview:
Facebook
Simply titled 'Work', Facebook's new product will reportedly allow businesses to create self-contained social networks exclusively for employees. The social networks created in Work would mirror Facebook in design and user experience. Users can join using their existing Facebook account, or can create their own ID just for use in Work.
Learn more: Facebook Introduces 'Work', A Social Tool For Businessess and Employees
Facebook announced its Q4 2014 earnings, revealing 1.39 billion users now use the social network every month, which marks a 13% year over year growth. Monthly active users on mobile grew even more at 26% year over year, now sitting at 1.19 billion in total.
Learn more: Facebook Reaches 1.39B Monthly Active Users, Half A Billion Are Mobile-Only
Facebook introduced a brand new feature for its iPhone app which should help people learn more about the places and attractions they're visiting. Taking a page from Yelp and Foursquare, Facebook's place tips will show you interesting facts about the location you're at.
Learn more: Facebook To Show Location-Based Place Tips In Your News Feed
With a capability called 'conversion lift measurement', Facebook says it can help advertisers more accurately measure how much new business is being driven by ads. Measuring the amount of new business you're actually getting from Facebook ads, especially offline, is about to get a lot easier.
Learn more: Facebook Introduces New Tool To Measure Sales Driven By Ads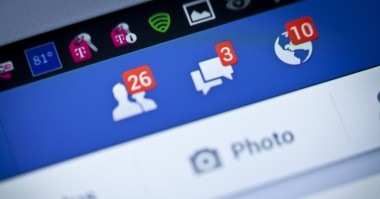 Wit.ai, a Y combinator startup founded 18 months ago, has been acquired by Facebook with the intent for the company to help the social network create an API for building voice-controlled interfaces.
Learn more: Facebook Acquires Top Voice Recognition Startup, Speech Commands Coming?
Facebook is launching an update to its news feed algorithm designed to reduce the appearance of hoaxes. This includes scams, as well as deliberately false or misleading news.
Learn more: Facebook To Clean Up News Feed Spam By Showing Fewer Hoaxes
A new study by Searchmetrics reveals the top performing retail stores on Facebook during the holiday season. This was determined by analyzing likes, comments, and shares for pages from the websites of nine top US department stores and three mass merchant stores.
Learn more: Study Reveals Top Performing Retailers On Facebook During 2014 Holiday Season
Twitter
Twitter is partnering with Bing to provide users the ability for users to view tweets in multiple languages. Bing's translation engine will make translated tweets a reality once again.
Learn more: Twitter Teams Up With Bing To Offer Translated Tweets
Twitter is introducing a new feature on everyone's home timeline where you'll be shown an overview of popular tweets you may have missed from accounts you follow.
Learn more: Twitter To Show Tweets You Missed 'While You Were Away'
LinkedIn
LinkedIn reengineered its search engine to help users find what they're looking for faster. The company claims that its new search engine, which is now available, can save its members more than a year of collective time spent searching.
Learn more: LinkedIn Revamps Its Search Engine For Speed And Relevance
Pinterest
When you're a male on Pinterest, the search results can be a difficult place to navigate at times due to the fact that 71% of US visitors are women. Now, Pinterest search is getting smarter with enhancements to Guided Search that will allow you to filter search results by gender.
Learn more: Pinterest Search Gets Smarter, Delivers Results Based on Gender
Snapchat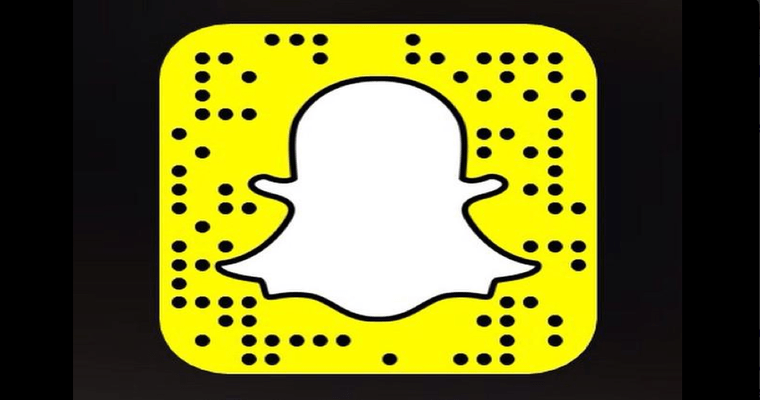 Snapchat will be giving media publishers the ability to distribute short, edited clips of news and information. Content distributed via Discover will behave just like Snapchat's Stories do — short clips arranged in sequence that will expire after 24 hours.
Learn more: Snapchat To Deliver Bite-Sized Pieces Of News And Entertainment From Media Publishers
Reddit
Two popular features that Reddit Gold users enjoy will now be available to all users. All Reddit users will now receive a notification when their account is linked to by another Reddit user, like when they're mentioned in a thread or a post.
Learn more: Reddit Makes A Couple Of Premium Features Available To All Users
General Social Media
New data from Pew Research Internet Project finds that while Facebook is still the most popular social media site, Instagram is by far the fastest growing.
Learn more: Instagram The Fastest Growing Social Network, Facebook The Most Engaged, + More Stats
Social software company Shareaholic argues that the shift from search to social is here with the release of a new set of data that reveals social media referral traffic is up 22.71% from this time last year.
Learn more: Social Media Makes Up Nearly A Third Of All Referral Traffic, + More Stats
Facebook CEO Mark Zuckerberg held a Q&A and discussed, among other topics, what he believes the future looks like for social networking. An audience member asked Zuckerberg what Facebook would look like in 10 years, to which he answered by speaking about three key trends he seeks happening in social media.
Learn more: Mark Zuckerberg On The Future Of Social Media, + More From Q&A