November was a big month for various social networks. Some interface changes were made; apps were launched; lawsuits were initiated; and partnerships culminated. Here are some of the major social media changes announced this month:
Twitter
There was a major change announced on the Twitter front: a plan to overhaul the experience. Twitter's timeline of real-time updates may instead by replaced by an algorithmically-controlled timeline that's more akin to Facebook's News Feed.
Learn more: Twitter Plans To Introduce A Timeline That Resembles Facebook's News Feed
In other Twitter news, the entire index of public tweets since 2006 is searchable. Twitter's search engine has always been fairly robust, but never been as complete as it is now.
Learn more: Twitter's Complete Index Of Public Tweets To Become Fully Searchable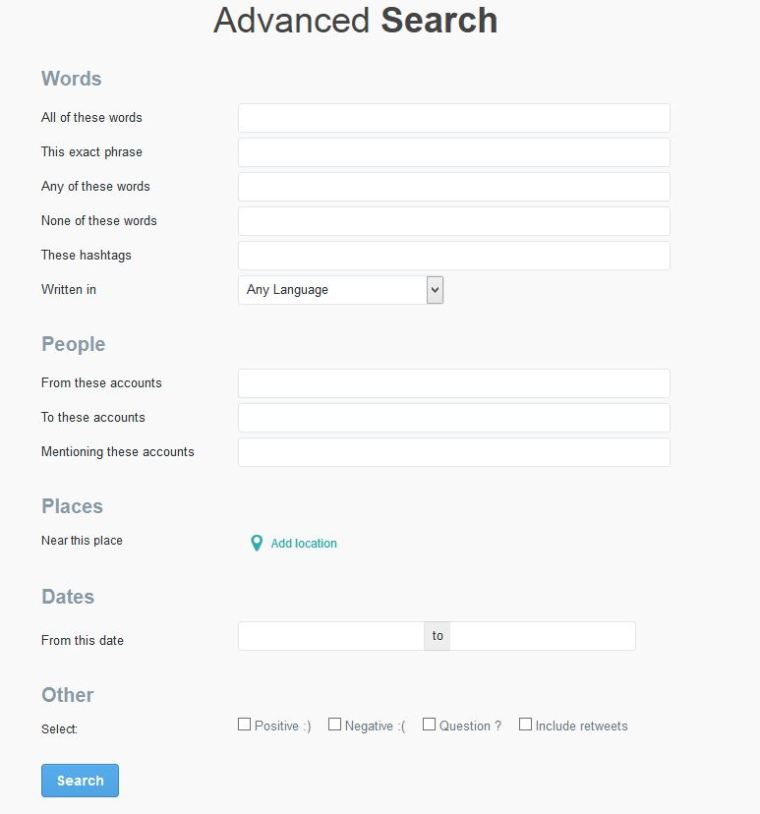 Facebook
One of Facebook's major announcements was its plan to censor "overly promotional" content in users' newsfeeds. While this is great for users who prefer stories from friends and pages they are about, it will involve some strategic implementation from brands, especially when running contests, to ensure wording of Facebook posts isn't violating the "too promotional" rule. This will go into effect in January 2015.
Learn more: Facebook To Reduce The Amount Of 'Overly Promotional' Page Posts Appearing In News Feed
Facebook also launched a new News Feed settings tool allowing users to quickly unfollow people and Pages without unfriending or unliking them. There's another new setting that comes up when you choose to hide a post as well – you will then be asked whether it was the author of the content the page or person who shared it, or the app that was mentioned that you want to see less of.
Learn more: Quickly Unfollow Pages And People With New Facebook News Feed Settings
People weren't too fond of having to download a separate app to message people via Facebook. Nevertheless, Facebook unveiled yet another separate app for one of its core features: Groups. Facebook released a standalone Groups app with powerful notification controls and a Groups discovery section. You won't be forced to use it as the Groups feature will remain in the Facebook app, and you won't be fast-switched to it either, but it will offer some additional functionality that may be useful to Group administrators.
Learn more: Facebook Launches Standalone Groups App To Stoke Micro-Sharing
In addition to making things more ideal for users, Facebook also updated their privacy policy in attempt to change the public's perception towards how transparent and open they are about the data collected on its users, and what the company does with that data.
Learn more: Facebook Displays Unprecedented Transparency In Update To Privacy Polices
Facebook, as a public company, reports every quarter on the state of its business. They just released highlights for the third quarter of 2014 and noted substantial growth across the board. For example, Daily active users, as of September 2014, were an average of 864 million which is an increase of 19% year over year.
Learn more: Facebook Releases Quarterly Highlights, Continues To See Growth In Active Users
Instagram
As an avid Instagram user, I was particularly excited about the latest Instagram update. Users can now edit captions rather than having to delete the photo and start over. It was one of the top-requested features from the Instagram community, and they were able to deliver. Instagram's "search" functionality was also enhanced.
Learn more: Instagram Adds Ability To Edit Captions, Improves People Search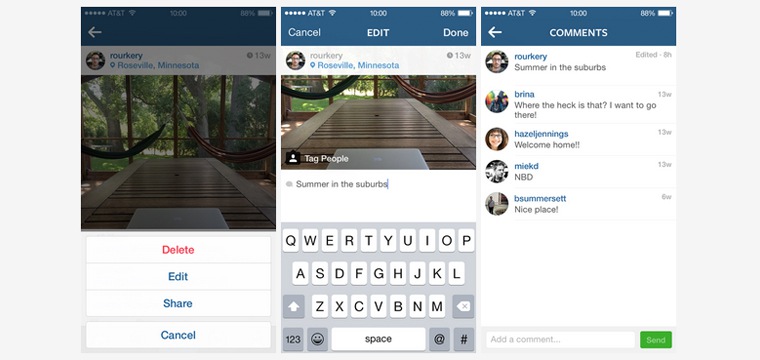 LinkedIn
The social network known for connecting prospects with their ideal employers, and vice versa, is now being sued by four individuals who claim LinkedIn cost them job opportunities.
Learn more: Lawsuit Against LinkedIn Claims Reference Search Is Costing Candidates Jobs
Snapchat
Snapchat has partnered with Square, the brand that produces the mobile credit card reader, to introduce a new service called Snapcash. Snapcash allows users to exchange currency via Snapchat. This marks Snapchat's first partnership of any kind with another company.
Learn more: Snapchat Partners With Square To Introduce Snapcash, A Money Sending Service
Featured image: Created by SEJ
Image #1: Screenshot taken 11/28/14
Image #2: Facebook Newsfeed Update via Facebook Business Blog
Image #3: Instagram Updates via Instagram Blog