Microsoft Advertising has launched a report that identifies negative keyword conflicts in shopping campaigns.
A negative keyword conflict refers to a keyword being erroneously blocked from the wrong campaign.
This also refers to a negative keyword with a match type that's appropriate for one campaign but not another.
Microsoft's product negative keyword conflicts report shows shopping campaign advertisers which product ads are being blocked by negative keywords.
The report also identifies the level at which the conflict arose, which is defined as the conflict level. Due to the nature of how keywords are used in shopping campaigns, conflicts will always occur at either the campaign or ad group level.
This report should help advertisers save time by quickly identifying errors, and boost performance by preventing ads from being blocked unintentionally.
Advertisers can access the product negative keywords conflict report by following the steps below:
Navigate to the product ads section of the reports tab.
Select the Product negative keyword conflicts report under the Product ads section on the left side of the Reports tab.
Select your choice of columns to include in the report.
Click Run or Download to generate the report.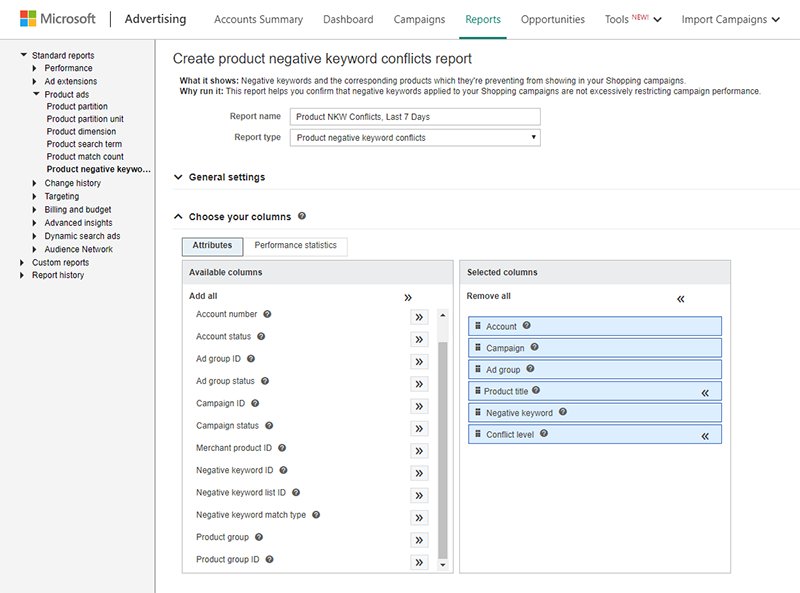 The new report is available now to all advertisers.