One of the primary roles of a marketing practitioner is to draft a marketing plan. It serves as the blueprint for all marketing initiatives and activities of the brand. Here are some important points to keep in mind:
Create Well-Defined Goals
It's easy to get side-tracked amidst all the marketing noise and clutter and not know where to start. One of the initial steps I take when starting a new marketing plan is to look at where the brand stands.
I set the goals depending on what stage my brand is in, and where the business is heading. Examples of goals include: to increase market shares, increase customer retention, increase sales, develop awareness, reduce cost, or expansion such as an increase in distribution channels.
I also remember the SMART rule in goal-setting. Goals should be Specific, Measurable, Accepted, Realistic or Reasonable, and Time-bound.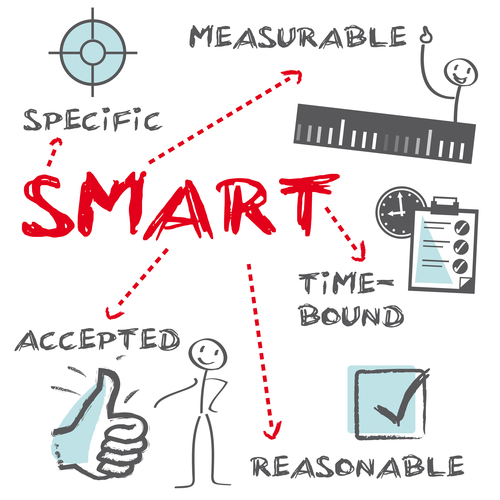 Here are some examples based on the type of goal:
Brand awareness: To create brand awareness to our target market of young urban professionals aged 22 – 30, through targeted event activation campaigns, and follow-up at least 30% of them within 2-3 weeks.
Increase sales: To generate 100,000 site visitors, 1,000 leads, with a 10% conversion rate within the next 12-months from social media channels in order to achieve a revenue goal of $300,000.
Market share: To increase market share by 10% within the next 12-months.
Research, and Make Use of Statistical Data
It is also important to make sure your marketing plan is based on research or relevant statistical data. Industry trends can be from reliable sources such Euromonitor International, Neilsen, or niche sources depending on the specialization of your brand.
Let's say your brand specializes in the tourism industry. A reliable resource of tourism trends is the United Nations World Tourism Organization (UNWTO) Tourism Highlights, which is released annually.
Basing your goals on hard research is much more effective than guessing what your audience wants or needs.
Keep the Customers in Mind
Sometimes, we get so drawn into generating profits we forget that marketing is essentially responding to our customers' needs. You should always draft your marketing plan with your customers' best interest in mind.
After all, your products and services exist for and because of them.
Cohesiveness is the Key
A marketing plan is essentially a way to tell a story about your brand, with a proper introduction, climax, and ending. The brand positioning, messaging, and executions should be cohesively rolled out in the relevant channels in order to ensure you reach your planned goals.
It is important to note, though, that ROI from the marketing spend may not be easily attained – and that is okay. It may take a while, but remember is if the goal is to create awareness your products, then messaging should be consistently seen across all touch points.
If you are consistent with your messaging, when customers are ready to buy, your brand will be on top-of-mind recall. Having them already warm to your brand means higher conversion rates.
To learn more about creating a marketing plan, listen to this Marketing Nerds podcast with Danielle Antosz and Pamela Lund:
You can also listen via iTunes, or Stitcher, and receive updates via IFTTT.
Visit our Marketing Nerds archive to listen to other Marketing Nerds podcasts!
Image Credits
Featured Image: info@crashmedia.fi/Depositphotos.com
In-post Photo #1: trueffelpix/Depositphotos.com