Visit our Marketing Nerds archive to listen to other Marketing Nerds podcasts!
In this Marketing Nerds episode, SEJ's Chief Social Media Strategist, Brent Csutoras, was joined by Peter Leshaw, Director of Internet Marketing at MDT Marketing.
What Are You Doing with Automation?
Marketing automation is something that we do a lot with here at MDT. The clients that we work for are in a very competitive space. They're tasked with generating as many leads as possible for two reasons, one, because they're trying to keep their call centers active and warm and not stagnant. There are some times where lead generation is going to be a little bit more aggressive, and the intent of the prospect is not that great there.
There are the other times where we're working to generate search-based traffic. Both of those leads go into a pile and ultimately our bottom line goal is to enrich those leads as much as possible and get the very best return on our investment. To do that, we need to focus on ways that we are getting as close to a one to one discussion with these prospects in our marketing automation system.
More Than Just Email
When we're working for our clients and generating the search-based lead, the person is either going to do a search, land on a landing page, and they're either going to pick up the phone, they're either going to chat, or they're going to fill out a form. That's the exact order we would prefer to get them engaged initially.
The initial part is either making that phone call and reaching a representative, or they're filling out that form. That's going to be the first entry into the marketing automation system. From there, it's about how often you want and what tone you want to speak back to that person in to keep enriching them about the services that you offer and why they should make that decision.
The first most realistic thing that's going to go back is that email to verify, "Listen, we intend to provide you with information, further information that you're looking for."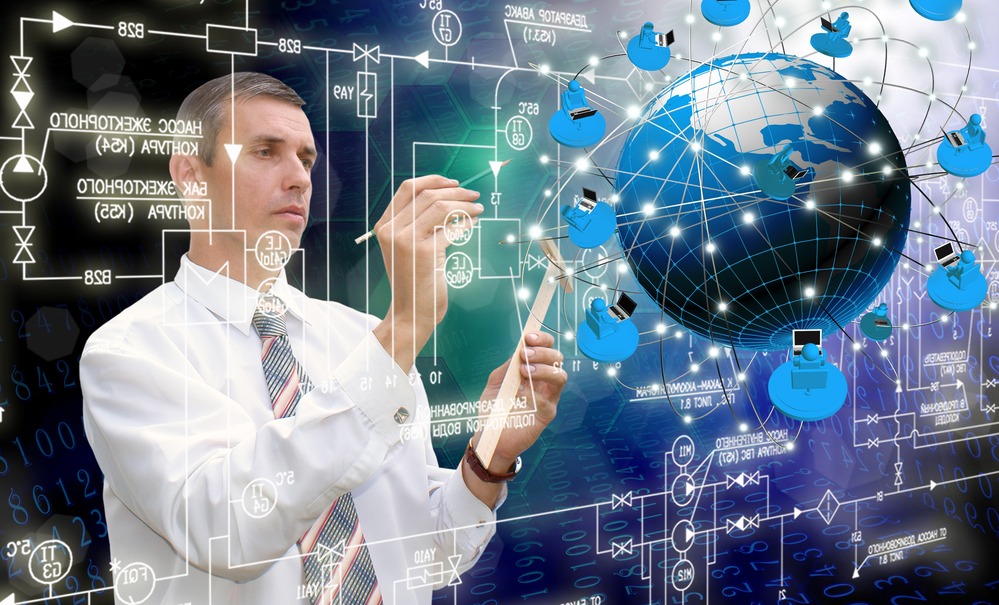 Determining the Tone of Voice
The way to reply is based on the history and the depth of the conversation you've already had. For instance, if somebody is applying to fund their invoices, so basically they're looking for quick cash, the selling points are going to be the interest rates. That's something that changes quite frequently. In that sense, the tone would be more urgent.
In the case of clients we work with who are working adults looking to a career, so they're looking to go back to college, you have to be a little more charismatic with them. We realize that they have a job, they might have a family, and that they also have a career.
The kind of tone in that sense should be inspirational and should be about, "This is what your future could be if you had that additional training, to allow you to advance your income." Those are two different services. The lead generation is very, very important, and the tone is going to be very different.
How to Take it to the Next Level
The next point in the process for our line of work would be to schedule an interview with somebody, right? You got to get them. It may be convenient for them to sit behind their desk and find me. They've requested information; now I got to get them to physically come into my office. We need to provide them with information, so it is easy for them to make the decision to come into our office.
"We know that you're interested. We haven't heard from you in a couple of days. We have a couple of slots open for an interview this week. Did you realize you are only ten minutes away from our main office? Would you like to schedule that interview now? If so, press this button and a calendar notification would be put right into your phone." That's our next step. They requested information, there's intent there, and we're saying, "Okay, your next step is to come into our office. This is the location, this is the directions, it takes X amount of minutes. Click here to schedule it and put it on your calendar."
From there, it's about okay, you got to give them a little time to breathe. They've reached out to you, you've reached back to them, you told them what their next steps are. Let's wait to see how long it's going to take for them to respond. You might want to now start changing the tone to being a little bit more inspirational than getting them to act. Now they've said, okay, they have all the information. They know where you're located, how to get there, how to schedule the appointment.
Well, what about making sure that that's the right decision for them? The tone would switch to us, being more for the clients we're working for, to demonstrate to these prospects that we're the source that they should go to for this service offering. In that case, we would possibly send out a personalized video that could show them what their future could be. What would happen to their future as far as what that would be if they came on board and extended their career at one of the schools that we're marketing for.
How to Put Together a Personalized Video
What we do is we come up with a storyboard. Just to back up a little bit, the primary focus, and I'm just talking about it as far as an example for this conversation, is our higher education clients, which are career colleges and universities looking for students. In that case, we came up with a storyboard that was in three different segments.
A short video, could be a minute and a half. The video opens up with the entrance to the university or the college; then it shows an individual whether it's a male or a female and it's an over-the-shoulder shot of them filling out an application. You're not really looking at the specifics of who the individual is, but you're noticing that somebody is filling out an application.
The camera zooms in on an area of that page where they're putting in their name. That's a part that we can personalize with their name already filled in. There was a part of the video where we're handing the diploma to the individual. The individual over another over-the-shoulder shot, you just see somebody taking a diploma, and when they go to look at it, it's their name with the specific program that they're interested in signing up for.
Lastly, the video rounds up with "Let's walk down this hallway." It's a wide shot into a hallway and you're passing by somebody's nameplate on an office door to show them working or somebody behind a desk. That's the third area. It's not a lot, it's just their name. It would be great if it could be more of their personality or their face, but that might be a little bit creepy and we're not there yet.
What we're looking to do is just show them that, "Look, we think that you'd be a great fit. We're so indebted to that we want to show you and make you visualize what that experience could be." Really the feelings that they get inside and saying, "Wow, this could have been me. It's just filling out this simple form, then I can be getting my diploma a year or two from now and then I could be sitting behind a desk."
Are People Influenced by Subtle Personalization?
As marketers, we always want to stand out from our competition. In our space, there are multiple offerings for a similar service in one area and it's very common to fill out multiple requests for more information in one market. Realistically, they're going to be inundated with responses from, let's say they filled out three or four requests for information. I get three or four times, however many touch points are within that campaign. So they could be hit fifty times from just filling out three forms.
Yes, we do feel it makes a difference because video and visuals, storytelling, is the future of content marketing. People enjoy watching videos online. Having something that's different, having something that's not only different and personalized definitely resonates with people, especially in our market because we're trying to paint a picture of their future.
We know that there are many, many tougher decisions that they have to make than just picking up our service, the fact that these are adults balancing life and family, so we want to make it easy to them and we want to give them a visual idea of what they can expect. It goes a long way.
The Metrics in Automation
Basically, if we're tracking, if we're doing A/B tests on the landing page, that's just very simple. We use a tool called Unbounce. Unbounce is a great system because we can create a landing page for our client. We run it, we get some data on it, and then we say, "You know what? We're interested in changing the headline and maybe the header image." With a tool like Unbounce, you can simply copy that page, change the components on the variation, and launch it splitting the traffic as you want fifty/fifty, sixty/forty, whatever.
You don't have to change any other programming on the server level because it all goes to the same URL and it's Unbounce that separates the traffic from A to B. That's a tool that we use there.
Tools Mentioned
Connect with Peter
Twitter @peterleshaw and @mdtmarketingusa
To listen to this Marketing Nerds Podcast with Peter Leshaw:
Listen to the full episode at the top of this post
Sign up on IFTTT to receive an email whenever the Marketing Nerds podcast RSS feed has a new episode
Think you have what it takes to be a Marketing Nerd? If so, message Danielle Antosz on Twitter, or email her at danielle [at] searchenginejournal.com.
Visit our Marketing Nerds archive to listen to other Marketing Nerds podcasts!
Image Credits
Featured Image: Image by Paulo Bobita
In-post Photo #1: alex150770 via Depositphotos