A few weeks ago I discovered a very cool tool that helped a lot with my keyword research (especially for finding really easy and cool long-tail keywords). So I decided to go ahead and share it with SEJ readers.
The tool is called Keyword Niche Tools and it essentially helps you figure your keyword list out by streamlining the process of retrieving important data for each of your key terms.
The huge value of the tool lies in:
Running a large list quickly (giving me more time to dig deeper into keyword segments if needed)
Quickly spotting open gaps or niches.
This information that the tool helps to generate includes:
Overall number of search results;
InUrl: search results for each term;
InTitle: search results for each term.
All in all, the process the tool automates is very much like the one I described in this post on competitive research: but it helps make the process fast and smooth for a very affordable price ($19.95 per list).
The service claims:
Keyword Niche Tools delivers over 4 days* of professional search engine optimization efforts
Up to 2,000 (*which stands for up to 500 of keyword terms plus SEO-relevant data retrieved for each of them) search results with one click
One use. One Fee. One report.
No memberships. No questions.
So let's see the whole process step by step.
Step 1: Get a keyword list.
This can be any: your current search referrals or the terms generated by your favorite keyword research tool. I am using the list downloaded from my Google Analytics Account.
Step 2: Go to the keyword tool, click "Order now!"
Step 3: Copy-paste your keyword list and provide some extra information
(to create an account and pay)
Only one thing that makes the process a bit longer. I wish there were PayPal option so that I didn't have to provide my full billing information.
Step 4: You are almost done! Just sit back and wait.
Step 5: Once ready, the list will be sent to you via email:
Why wait? The service has a very helpful (and sometimes funny) FAQ section that explains that question:
Why email me later? Just let me see the report right now!

We appreciate your business. Please appreciate we are running up to 2,000 search term queries for you as fast as we can. We could have created this to show you a small hour glass turning over and over for 15 minutes but decided to serve your order when it was done and not require you to watch the stove while it cooks.
So here you go. Now just play with your Excel sorting options to find the best terms for you and start creating content!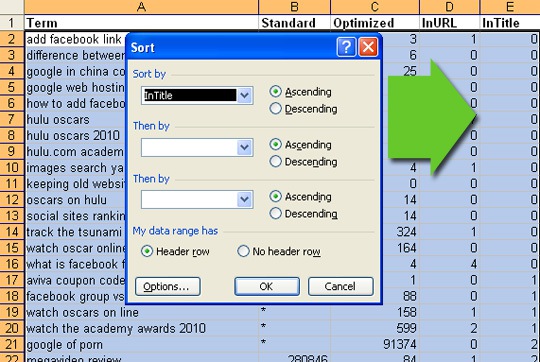 My verdict?
A very simple but useful tool that does its job exactly as advertised. It may save you a bunch of time and help you find really cool key terms.
Contest!
The tool developers were awesome enough to offer some fun contest to our readers. Here are the details.
Since the tool is great for finding cool keywords that are easy to rank for, give this tool a try and in the comments section share your best word you were able to find.
Rules?
You should be a customer (try the tool at least once);
No porn or questionable terms
Legitimate keyword terms. (no: sytwpx like terms)
Top 10 customers of Keyword Niche Tools that submit the best, shortest, lowest competitive term ("keyword term in quotes") win a Free 500 term run. There will also be Top Testimonials page created with winning keyword anchor text to the winners' web site link. Free list and a high quality link.
So let's give it a try, shall we?