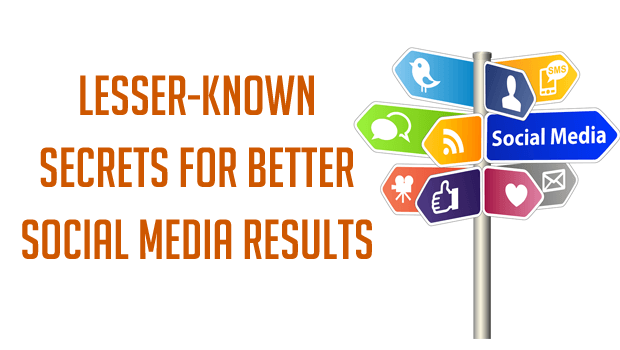 Before we get started, we should probably cover the most important and misunderstood secret of all – there's no one fits all approach to social media. Each platform is unique. Social media platforms have their own personalities and etiquette; and hence, techniques should be tailored to the platform. With product changes and new platforms entering the space every week, knowing and remembering all the tricks to each platform is a large task. These tips can help you make sure the right people see your content, improve web search results, and, of course, grow engagement with your community. As a community manager, I am always keeping my eye out for lesser-known secrets to improve my efforts on social media. Today, I've gathered my favorite tips from the platforms I use most regularly to share with you.
Twitter
Twitter has grown drastically since it's release in 2009 and is now seen as a social media platform that cannot be ignored for brands of all sizes. In 2012 alone, there were 175 million tweets sent per day. The concept is simple enough – write something under 140 characters and post it. But there's more to Twitter than just the limited character allowance. Here are a couple lesser-known tips to use when drafting those witty one-liners.
1. If you start a tweet with an @ symbol, your tweet will only be seen in the public streams of people that follow both you and the person at the @ symbol. If you want everyone to see the tweet simply put a period in front of the @ symbol. All tweets that start with ".@" will be seen in public streams.
2. Use hashtags to your benefit but use them wisely. Stick to 1-2 hashtags per tweet to avoid your tweets looking like spam.
Facebook
With 850 million monthly active users, Facebook is a force to be reckoned with. And this number is only expected to grow as the popularity increases in foreign markets making it a must for brands. 77% of B2C and 43% of B2B companies have acquired customers from Facebook. These tips below will help you get the most out of your Facebook account.
3. Image size is especially important on Facebook (even more so now as Facebook moves to their new Wall layout). To make sure you are getting the most out of your posts make sure your images are 403×403 for your wall, 851×315 for your cover photo, and 180×180 for your profile photo
4. Interested in what promoting a post actually does? As Facebook explains, promoted posts bring attention to your post to people who may not regularly see it. Promoted posts are best to use for upcoming public events or special promotions.
Pinterest
Pinterest made a speedy, impactful entrance to the world of social media. The site quickly became a huge traffic driver for websites where pins originated. According to TechCrunch, Pinterest is now the 4th largest traffic driver worldwide beating out Yahoo, Bing, and Twitter. As sales numbers reflected the referral traffic increase, people began to notice that Pinterest was a game changer but the question of how to get the most out of Pinterest remains. Use these tips to get your pins seen by more people.
5. Add your company's URL in the description box. Pinterest will automatically bold the URL, drawing attention to the link.
6. Use hashtags in the description box. Like Twitter, hashtags on Pinterest are searchable.
7. In the description box, put the price of the product in dollars. Pinterest will recognize the dollar symbol ($) and mark the pin with the price in the upper right hand corner. Pins that contain prices get 36% more likes than pins that don't. These pins will also be found in the gift section of Pinterest, making them easy to search for.
8. Link directly from where the pin came from especially if this item is for sale on your site. Pinterest is widely known as a social media platform with strong purchase intent – be sure to leverage it.
9. Longer images on Pinterest take up more real estate. When appropriate, pin larger images to display your content.
Google+
Google+ has been the brunt of some social media jokes but it just may get the last laugh. The Google+ +1 button is used 5 billion times a fay with an estimated 343 million active users on the site. It's also the one social media platform that significantly improves SEO so take these tips into consideration when using Google+.
10. Join communities of common interest and share your content with them. There are a lot of really active communities on Google+ excited for new content.
11. Use tags just like Facebook to include people in your post. You'll want to find people by @ symbol and then their full name as seen on Google+.
LinkedIn
LinkedIn is a great place to share information about your company and your products. Those that are following your company page are interested in what your company is up to. On other platforms being promotional is sometimes discouraged, but LinkedIn is the proper platform for you to share this information. Here is a lesser-known LinkedIn tip that you may have not known.
12. When sharing a URL in an update, wait until the image and article are pulled into the update, then delete the URL from the update box. This will make for a clean and easy to read update.
Instagram
This photo-sharing app has taken many by storm. In August 2012, the app had more daily users than social media powerhouse Twitter. Still few brands have embraced Instagram as part of their marketing efforts. As Instagram continues to grow, brands can use these tips to establish their photo-sharing style.
13. Similar to Twitter and Pinterest, hashtags are your best friend on Instagram. Users can click the hashtag to see all photos that have been labeled with this specifc hashtag so use hashtags that others would use or be interested in. Some examples include: #springbreak, #lakers, #nailart, or #weightloss
14. Instagram does not support live links in the description section of a photo. However leaving the URL in the description will direct people where they can find out more about your posting, whether it be to a blog post or a link to the product on a website.
These are just a few of my favorite insights for today's most popular social media platforms. What are some of your favorite tips and tricks?