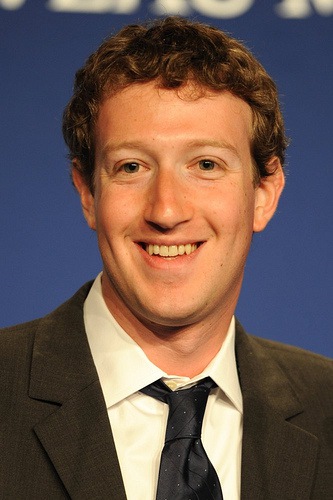 Last year, a class-action lawsuit was filed against Facebook related to the social network's non-consensual use of users' inadvertent endorsements. The lawsuit, which specifically targets Sponsored Stories, alleges that Facebook violated California law by publicizing users' Facebook "likes" without permission and without providing users an option to opt-out. In addition, the plaintiffs' lawsuit claimed they had been "economically injured" by the unintentional endorsements and were due financial compensation.
Recently, the parties reached a tentative settlement that required Facebook to pay the plaintiffs' lawyers $10 million in legal fees and pay an additional $10 million to several non-profits that focus on privacy and consumer advocacy. In addition, the settlement required Facebook implement additional measures to inform users regarding the specifics of how the Sponsored Stories ads work and provide users under the age of 18 the option to opt-out.
However, late Friday afternoon San Francisco U.S. District Judge, Richard G. Seeborg rejected the tentative agreement previously reached between Facebook and the plaintiffs. Judge Seeborg, who said there are "sufficient questions regarding the proposed settlement," wants to know why the parties agreed to the financial sums and what the impact of the settlement will be on other Facebook users who have had names or images used in Sponsored Stories. The judge is also concerned that the plaintiffs' attorneys may have agreed to something that is detrimental to the plaintiffs' in order to collect the sizeable legal fee of $10 million.
Although the court has rejected the settlement draft and indicated the financial terms seem to have been "plucked from thin air," a Facebook spokesperson indicated confidence that the settlement would eventually be approved without major revisions:
"We continue to believe the settlement is fair, reasonable, and adequate. We appreciate the court's guidance and look forward to addressing the questions raised in the order. We are confident we can address the issues raised by the court without substantially revising the settlement."
Since a large percentage of Facebook's total revenue comes from Sponsored Stories, the financial markets will be closely watching this case to determine the impact on Facebook revenues moving forward. Due to concerns related to mobile monetization, pending litigation, and the expiring lockup periods flooding the market with additional shares, the Facebook stock recently dipped to a new all-time low of $19.05.
What do you think the impact of the case will be on the Facebook stock moving forward and how can Zuckerberg and his team stop the stock's free-fall?
Sources Include: NY Times & Mashable
Image used under Creative Commons from Guillaume Paumier