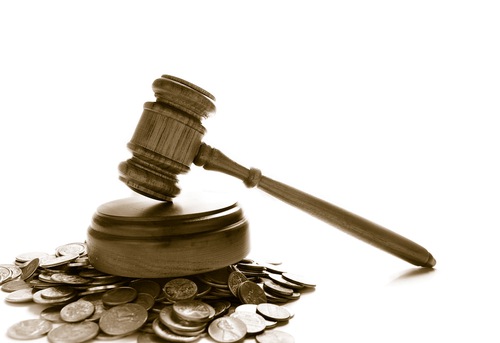 Over the weekend, news broke that Facebook has agreed to pay $10 million in order to settle a lawsuit related to Sponsored Stories. The five Facebook users that initiated the lawsuit alleged that the social network had violated California law by broadcasting their Facebook activities for profit. The settlement agreement, which will require Facebook to donate $10 million to a charity, still requires the judge's approval.
Considering that the prosecution had been trying to consolidate many cases into one class action lawsuit, settling the case for $10 million was the prudent course of action for Facebook. If the class action lawsuit had proceeded, it is estimated that one out of every three Americans could have been involved, and the total damages for the world's largest social network could have exceeded $15 billion.
U.S. District Judge Lucy Koh stated that the plaintiffs had demonstrated that Facebook had inappropriately used their names and photographs in a manner that could cause economic injury to the plaintiffs. Judge Koh said:
"California has long recognized a right to protect one's name and likeness against appropriation by others for their advantage."
Facebook's defense has been that its users are considered to be celebrities among their network of friends, and, therefore, they are not protected by certain privacy laws that protect non-celebrities. However, a recent article in The Stanford Law Review indicated that treating ordinary people as "celebrities" within their social networks would have a negative impact on privacy rights:
"If courts are willing to find that nontraditional subjects (such as Facebook users) are public figures in novel contexts (such as social media websites), First Amendment and newsworthiness protections likely will become more vigorous as individual privacy rights weaken. Warren and Brandeis's model of privacy rights, intended to prevent media attention to all but the most public figures, will have little application to all but the most private individuals."
Recently, several Facebook executives indicated that Sponsored Stories are a huge profit center for the social network. COO Sheryl Sandberg indicated the ROI on Sponsored Stories ads are two to three times greater than typical online advertising. Facebook CEO Mark Zuckerberg said:
"Nothing influences people more than a recommendation of a friend," and that Sponsored Stories are the "Holy Grail of advertising."
While settling the case and reducing the likelihood of a large class action lawsuit was the wisest business decision, Facebook shareholders may be upset to learn that the profitable Sponsored Stories could become a litigation center, rather than a high ROI profit center. When contacted by various news agencies regarding the recent settlement, Facebook declined to comment.
Sources Include: Reuters, Stanford Law Review, & MSNBC
Image Credit: Shutterstock