Instagram has made its live video feature available to over 70 million U.S. users. Live video allows users to broadcast a video in real-time on Instagram Stories, a feature launched in August. Live video was announced in late November and will be available globally in the next few weeks, according to Instagram.
Instagram's live video is completely ephemeral. Unlike Facebook Live where videos can still be viewed after the live broadcast, Instagram live videos disappear from the app entirely once you stop broadcasting.
How Instagram Live Video Works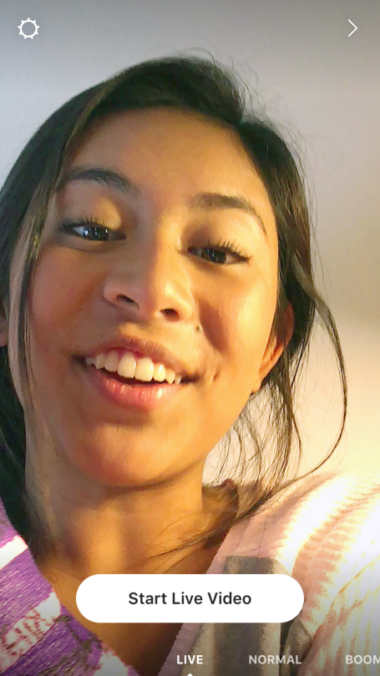 Starting a live video is easy:
Tap the camera on the top left of the screen or swipe right from Feed to open the camera.
Tap Live at the bottom of the screen.
Tap Start Live Video.
Tap End in the top right when you're done broadcasting.
Live videos can last up to an hour and your followers may get a notification that you're live so they can tune into your broadcast. The number of viewers are shown on the top right of the screen while comments are available at the bottom of the screen. You can pin a comment to the top by tapping and holding it. You also have the option to turn comments off altogether.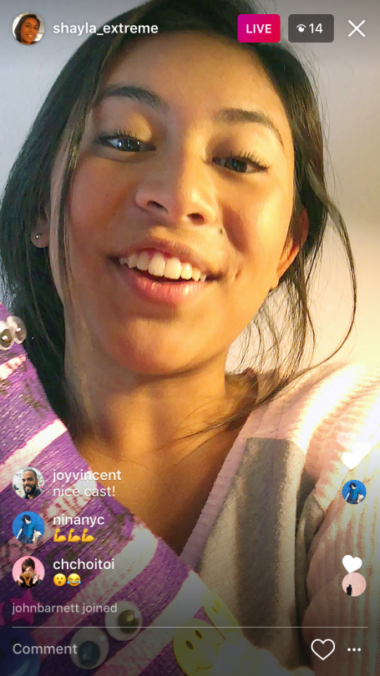 How to Know When Other Users Are Live
Instagram provides ways for you to avoid missing out on live videos. When someone you follow starts a live video, they'll have "Live" underneath their profile photo in the Instagram Stories bar. You can also see new live stories on the Explore tab and find out what live videos are currently trending by tapping on "Top Live" then swiping left and right to skip around stories.
How Marketers Can Take Advantage of Instagram Live Video
Instagram live videos give marketers another channel to connect and interact with audiences. Since Instagram's live videos disappear once broadcasting ends, this can be perfect for exclusive events such as product launches, unboxing events, and behind-the-scenes takes. Instagram live videos can also be used to engage users with exclusive interviews and Q&A sessions.
For more info on Instagram live videos, check out this video released by Instagram:
What do you think of Instagram's new live video feature? Share your thoughts in the comments below.
Image Credits
All photos from Instagram