Search engine optimization (SEO) is complex enough when implemented in a single language, but entering foreign markets and doing international SEO adds further challenges that can make the pursuit prone to missteps.
On April 25, I had the opportunity to moderate a Best of SEJ Summit webinar presented by Bill and Motoko Hunt. The renowned international SEO experts discussed how international SEO disasters can be prevented by identifying the common challenges practitioners often encounter.
Here is a recap of the webinar presentation.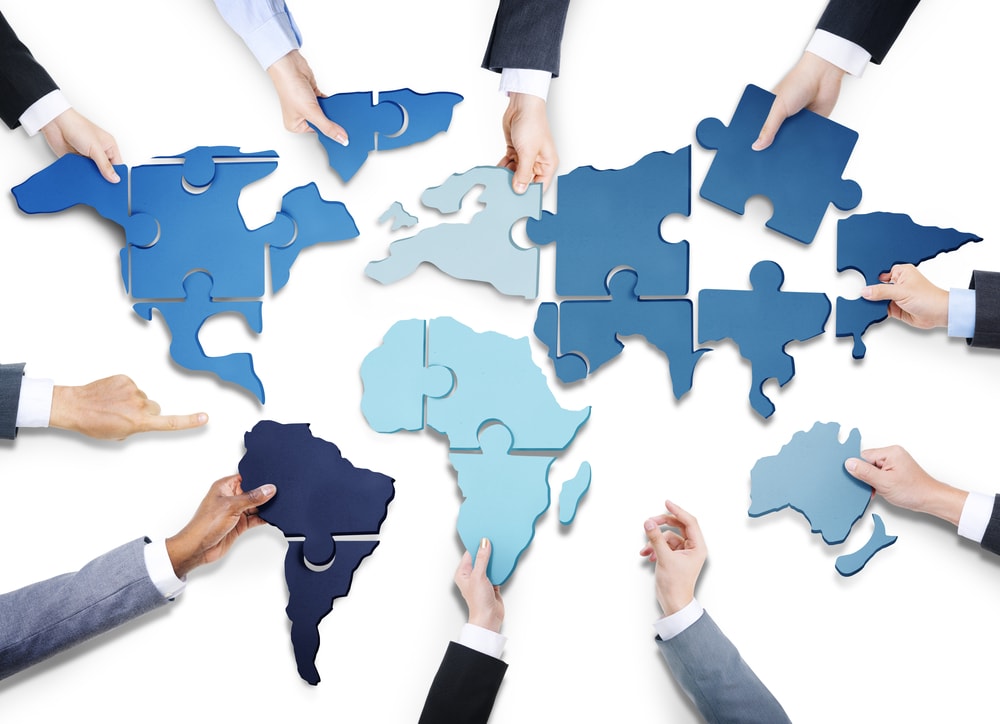 International SEO challenges often involve the following areas:
Language/culture
CMS/site infrastructure
Geotargeting
Organizational
1. Language Challenges
Clone & Go
One of the first steps of creating a global website is to translate and localize the website content. While it sounds like a simple process, there are a few challenges that come with it.
One common misconception in creating an international website is simply to clone a site for another market by using an online translator. Don't do it.
Using an online translator ignores grammatical, wording and cultural differences completely and this might create more problems along the way and cost a lot to fix in the future.
If the cost is not an issue, prioritize the languages or the countries that you want to target and then start off with your Tier 1 markets/languages. You don't have to clone your website into hundreds of different languages for different countries at once.
Translate Once, Copy 50
When creating a different version of your website, you surely would want to maximize your investment but don't be tempted to create a bunch of different language sites targeting each and every country.
Just because you now have a French or a Japanese version of your website doesn't mean that you should add those to your Mexican country website. There's no need for a French Mexican nor a Japanese Mexican site.
Having these kinds of translations also adds unnecessary load to your servers and creates duplicate content and targeting issues.
What you can do is map the right language for each country so that you are maximizing your efforts correctly.
Correct vs. Popular Translations
Oftentimes, when people localize a website they tend to prefer a keyword that has the most search volumes – even though that is the worst translation to use for a particular term.
This might seem logical in a way, but if you think about cultural differences, some words could mean multiple ways. Going after the search volume is not a good way to select the right word for a particular content.
When you are translating a European language website into Asian languages, or vice versa, there are huge grammatical and cultural differences.
It would be best to hire native speakers or a local agency that can understand those differences and will be able to pick the right word for the content you have.
Local Site Not Optimized
Many website owners initially invest a lot of money and resources to create and optimize their original or home websites but after developing multiple country/language sites, they fail to keep up with the ongoing optimizations needed for each.
If you decide to go global, you need to be willing to keep investing into each of your global sites – optimizing and updating the content so that they will perform well.
String Translation
To save on translation costs, many sites implement a module (like a translation software) to their CMS to push out global websites.
Similar to the previous examples, one word could have multiple meanings. You might think this option is saving you money, but it will cause you more problems later on.
Sometimes investing a bit upfront to do the right translation and localization job will actually save you money.
2. Geo-Targeting Challenges
Language Tags Are Incorrect
When you have the content, then you need to target it to a market. If you only have one version of Spanish or one version of English, then it becomes global.
Once you start setting it for other markets, most people need ways to geotarget it.
For instance, if you're using top-level domains (TLDs) like .co.uk, that's an indicator that it's for the UK. If you're using a .com, this means it's essentially global and could be anywhere.
Some people who are just starting out in international SEO might ask, "Why can't we use our language tags?"
One of the reasons why Google specifically doesn't use these language or country tags in the metadata is because about 90 percent of them are wrong.
Moreso, even various content management systems and plugins get them wrong. This is an even bigger problem when people are using localization tools or some hreflang tools inside of WordPress.
Sometimes WordPress uses incorrect country language codes or often uses country language codes with incorrect syntax. We can't always rely on the system to natively create this.
Rank & Geo Reporting
Are your rank reports giving a true picture?
Rank reports should not only show how many pages are ranking on the first page or in the top positions of the search engine but more importantly if the right pages are ranking in a specific market.
Faulty IP Detection Logic & Aggressive CloudFlare Settings
More websites are using IP detection logic tools that should redirect the user to a page close to him/her or a default/global page.
Most of the time, they work for major markets but there are often fringe cases where they may not work. In some extreme cases, CloudFlare settings are triggered easily causing users to get blocked from the site.
Other Issues:
IP the Location but Content Is Local (i.e., URL changes but the content is adapted based on IP even with the presence of a local page.)
Forced Country Selection
Cookie Settings vs. IP
IP Detect on XML Site Map (i.e, not excluding search engines from IP detection)
Fixing IP Blocked Indexing & hreflang
3. Technical Challenges
Multilingual Single URL Websites
There are multilingual single URL websites that have two or more language translations for a particular page but only uses a single URL for all of them. This issue might confuse search engines and searchers.
Multilingual single URL sites pose the following issues:
Inbound links to your URL are diluted.
Cannot use geotargeting techniques.
Which language shown is often up to which local indexer visited last.
Mixed Hreflang Signals
An example of this is putting varying tags in an XML sitemap and the header. Search engines might get confused what you really mean because there's a big difference between assigning a page to a language than assigning it to a country and language.
Confusing Signals
From a development standpoint, interchanging uppercases or lowercases when coding has no value. However, this might be an issue for canonical and hreflang tags (i.e., setting canonical to en-US but using en-us for hreflang.)
Wasting Crawlers' Time
Poor attention to detail, especially when creating an XML sitemap for websites with plenty of pages, can waste crawlers' time.
Some global websites have more errors in the XML sitemap than good URLs. In this case, the engines will ignore these type of information completely.
4. Organizational Challenges
Global Dysfunction
Having a global websites means you need to manage multiple websites either by yourself, through an in-house team, or local agencies. And, as you can imagine this will create additional headaches if you don't do it right.
The best way to minimize the challenges is to create standard guidelines for running the websites and implement them to the local team or agencies.
You can make use of templates for consistency. Create one for your main website and implement it across all other location sites.
Tip: Aside from working on a centralized development Adopt a 'Center of Excellence' (COE) to manage shared services. Centralize best practices which have been leveraged to scale search globally resulting in exponential performance improvements.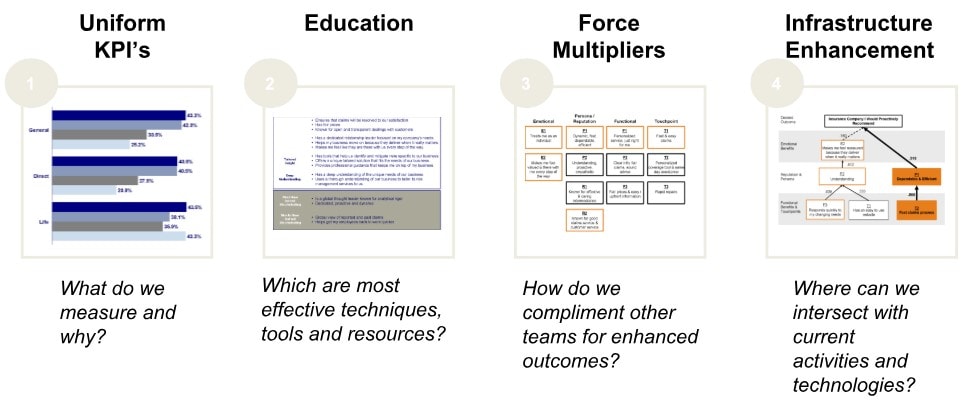 Key Takeaways
Focus on the searcher. Too many times, when a company goes global they're doing it for their own benefit They're trying to sell more because there's a market they see there. But they often forget that the searcher may different. What works in the U.S., the UK, or in Japan may not work in other markets.
Pay attention to detail. There are plenty of international SEO disasters that stem from IT/dev teams, SEO pros, or webmasters forgetting to consider little details.
Collaborate as a team. A lot of things can go wrong with global SEO deployments when people aren't collaborating or talking to various stakeholders.
Video Recap: Preventing International SEO Disasters
Watch the video recap of the webinar presentation and Q&A below.
You can check out the SlideShare of the presentation, too.
---
Image Credits
Screenshot taken by author, April 2018
Join Us For Our Next Webinar!
How To Perform Website Experiments [+ SEJ Experiment Walk-Through & Results]
Join our very own Angie Nikoleychuk, Content Marketing Manager, and learn the key factors to focus on when running website experiments, so your users stay happy and engaged.