This is a sponsored post written by Topvisor. The opinions expressed in this article are the sponsor's own.
Finding target keywords for your website is nothing new. You've probably done it a dozen times. You might think you know it from A to Z, and there's nothing new to reveal. Well, let's try at least.
I am going to guess you already use Google Search Console to manage your website. Have you ever used it to find target keywords? This is how the free Topvisor Magnet Tool can help you handle it.
Finding Hidden Gems
Google Search Console stores search queries relevant to your site. They are the keywords that users searched for in Google Search. For each keyword, Google also displays an average position from your site.
The Topvisor Magnet Tool is a free tool designed to pull relevant keywords from Google Search Console and Google Analytics. It helps manage the search queries: sort, group, export, and import them.
Let's get to business and learn how to find shadow keywords and boost your rankings in six simple steps.
1. Upload a Pool of Keywords to the Topvisor Interface
Uploading keywords allows to figure out later which search queries you've missed. So, don't skip a word.
You can upload as many keywords as you need. Keyword import is totally free.
2. Open the Topvisor Magnet Tool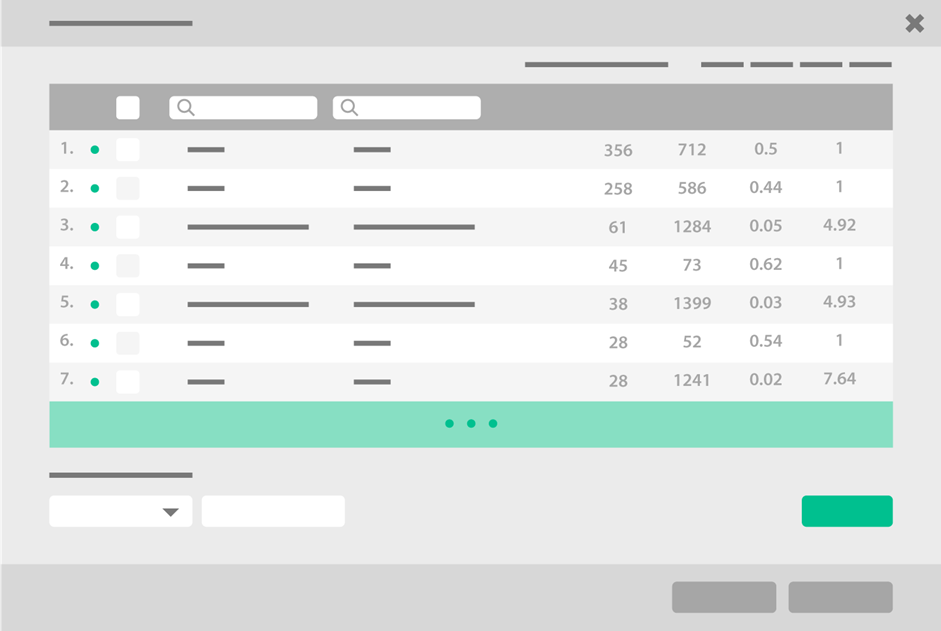 Integrate your Topvisor profile with Google Search Console and move to the Magnet tool. The tool displays all keywords over the selected period of time. You need to limit it to one month. Use a round button in the left upper corner to display only keywords missing in your project.
3. Pick Keywords Ranking Between the 20th and the 40th Position in the Search Results
In most cases, the Missing keywords list won't reveal any keywords that rank in Top 10. But, there might be a few shadow keywords that rank well, but not well enough. Why not use them to boost your rankings? Pick these keywords and import into a separate group.
4. Check Keyword Positions to Find Accurate Rankings
Remember, Google Search Console reveals only an average position a website shows over a period of time. We don't want to rely on the off-chance. So, we need to find out accurate keyword rankings.
There's a number of ways to do it:
Manually
Using a Topvisor Rank Tracker (price starts at $0.003/keyword)
Using any other rank you like (you may export a keyword group in the preferable format)
5. Pick Only Keywords Which Rank at 20th – 40th position
If you tracked rankings in the Topvisor interface, you may sort out required keywords using a built-in filter. Delete or move unnecessary keywords to another group. Now we'll have to focus on the selected keywords.
6. Add Optimized Content to Your Webpages
Now you have a list of keywords you've never focused on. However, your site already ranks for these keywords quite well. And you can make it rank even better. All you need to do is add a bit of high-quality relevant content to your webpages.
This is one of the cheapest but most cost-effective ways to quickly boost your keyword rankings. Feel free to sign up and try the free Topvisor Magnet tool. Good luck!
Image Credits
Featured Image: Image by Topvisor. Used with permission.
In-post Image: Image by Topvisor. Used with permission.