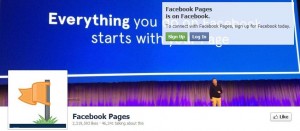 With more than 800 million active users, Facebook was able to connecte businesses with their existing and potential market all over the world. However, not all brands with Facebook Page could easily acquire fans. In fact, it requires hard work and knowledge on how brands can best deliver what their fans want.
Integrate Email Marketing
Online marketers would agree that Facebook could promote a business faster than email marketing. When a user likes your page, it will appear on his or her friends' News Feed. However, email marketing is one way to keep the communication constant and troll-free. It actually solidifies relationship between the brand and the customers. Include social links in all your emails, or send a monthly news letter to promote your page.
Give Incentives to New Fans
Providing incentives is one of the best ways to encourage first-time visitors to like your page. You can post special rewards on your Facebook Page's About section, through your monthly newsletter, or through your website. Just require them to like your page before getting their incentive.
Create a "Word of Mouth" Contest
Giving incentives to first-time likers can increase engagement, promote your page farther, and expand your fan base. But if you're budget constrained, look for partners who are willing to sponsor your contest in exchange of additional exposure for their brand. Your contest can be as simple as "Why should you win our prize?" Ask them to mention you and your partner's brand on their Wall, and let them spread the word for you.
Just remember to read and follow Facebook's Terms of Service before you run your contest. To give you an idea, working with a representative can let you do more on the network. However, you can only talk to a representative if you're spending five figures on Facebook Ads already.
Turn Your Buyers into Facebook Fans
Although having a Facebook Page can help you attract more potential customers, you can also integrate your Facebook marketing campaign through your online shop. It'll be easier to ask your buyers to like your page because they are fans of your products already. When a user purchases something on your website, add a Facebook Like Box on your Thank You or confirmation page. You can also announce contests that will require your customers to like your page first. Again, just be mindful of the ToS.
Although it is not an end to your means, acquiring Facebook fans can give you better revenue stream. You just have to know how you can invite and keep them on your page. In turn, your fan base will become your consumer base.