A marketer who's thoroughly researched the competition should be able to list the key competitors – through competitive intelligence – in their industry and identify the significant differences between their businesses.
These aspects might include:
Differences in products and services
New lead acquisition techniques
Sales techniques for closing leads
Market structure and reach of competitors
For content marketers, a competitive content analysis paints a clear picture about the techniques used at various stages of the funnel, and the main objectives of content campaigns.
Gathering competitive intelligence is a smart move if you're getting ready to unleash a new content strategy. It's also important to revisit and gather new data when you're modifying current content strategies.
I gather intel not only so I can see what my competitors are doing, but also so I can predict where they might be going next. This allows me to exploit gaps in their strategies while ensuring I don't leave gaps in my own content marketing.
It's a time-consuming task, but it's one of the most effective ways to reduce your uncertainty about the competition and position your content in a better light with the audience.
Here's how you can find the details your competitors don't want you to know about.
1. Unearth Their Content
Competitive intelligence always starts with an audit of what your competitors have. This is based on a basic combat strategy that dates back centuries. Generals and Kings would scout the enemy, finding emplacements and barricaded troops, counting heads and resources to determine the best course of action.
I take the same approach with competitors' websites; I scout out where the content lives.
Thankfully, I don't have to worry about getting caught and thrown in a dungeon when investigating a competitor's approaches to marketing.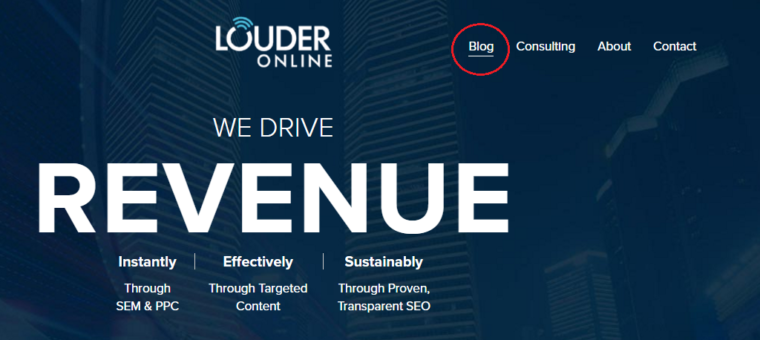 Check the website for navigation tools that clearly lead to content, such as:
Resource tabs
Support
Blogs
Case studies
Press and media
You want to check out the most obvious places first, but you should leave no stone unturned. Scouts often spent days observing the movements of opposing military to ensure no resource is unaccounted. Your competitors' sites will have navigational menus that lead to typical pages like the contact form or 'About' page, but check everything to potentially discover hidden gems.
You never know where links to special articles or top-of-funnel content could be hiding in plain sight. I've seen e-commerce companies list product/category specific content directly on those pages rather than posting the information on a blog. You have to be vigilant when scouring through competitors' content.

Before you exit a site, be sure to check the footer navigation and analyze how the menus change when you move from main content to subpages and landing pages. Additional resource and content links often appear in footer content to avoid letting them clutter the website's primary mode of navigation.
Don't Stop at the Website
Content takes on many different forms, and it won't always live on your competitors' websites. While some content may be shared on their blog (if they have one), you should check out resources they're using. Look for content channels and accounts owned by your competitors' brands to see if there is content being published elsewhere.
Specific things to look for include:
Posts on social channels, going back several weeks or more. Look for media that was shared from other sources. Check out the popular channels, but don't forget about other social channels as well. Scout around Pinterest, Reddit, and other social community accounts to see where your competitors are lurking.
Hosting services where a branded account might be registered. This includes Slideshare accounts, YouTube, Vimeo, Flickr, etc.
Off-site blogs, guest posts, or owned content resources not directly linked in navigation on the brand's main website.
A great way to unearth your competitors' content is combining a backlink tracker tool with the BuzzSumo app. Checking backlinks can help you find owned content that was published elsewhere (guest posts), while BuzzSumo can help you find significantly shared content buried in specific domains by performing a domain search.
2. Run the Audit
Once you've taken the time to map out where the competition's content lives, your next step is to perform a more in-depth audit of the content itself. Depending on how much content is out there and what approach you take, it'll be time-consuming but worth it.
With this audit, you're looking at four key factors:
How much content is being published?
What content has the greatest impact?
Quantity is an important consideration because you want to know how much content your competitors have produced up to this point. Don't just focus on the overall count; look at the quantity by content type.
Are they producing more blog posts than anything else? How many e-books, infographics, videos, and images have they produced and shared with their audience?
Frequency is another crucial factor in the content auditing process. How often is each type of content being produced? Examine the ratio between blog frequency and image & video frequency.
The next step is measuring the impact and engagement of the content. Your competitors might be producing a lot of blog posts that are receiving serious engagement. However, if they're only posting a video once a while that receives similar levels of engagement, that could indicate a gap – followers are just as stoked about video and you could leverage that interest to create more compelling content formats for your own audience.
You also want to measure the topics regarding their impact and engagement. Are certain topics grabbing a ton of attention? Are some buzzy topics performing more poorly than expected?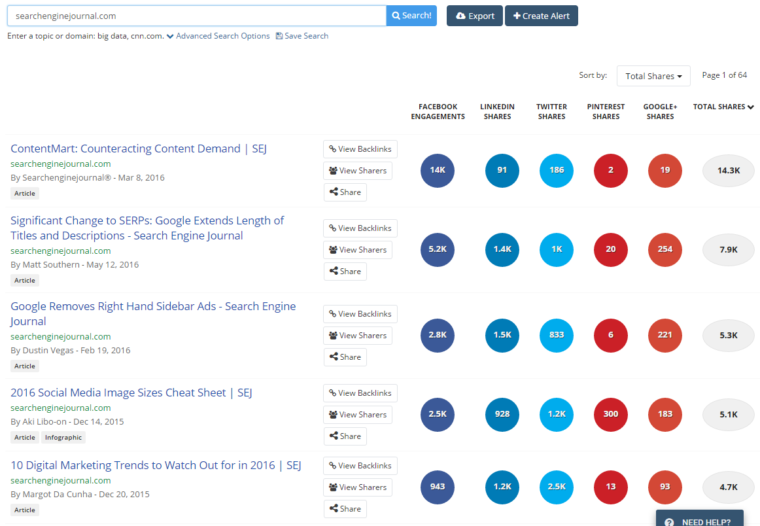 BuzzSumo is great for giving you the scoop on content for a specific domain or publisher. Don't neglect manual methods of gathering content analytics, though. You shouldn't rely on automated applications for your entire audit or you risk missing critical data.
3. Evaluate the Quality
Auditing the quality of content is a fairly subjective process. Engagement data isn't the most accurate method for judging quality. You need to see the content with your own eyes to gain truly valuable insight from their efforts. Observe your competitors' the most engaging content and evaluate it based on the following criteria:
Is the best content free or gated?
Is it long-form content or are they taking the Seth Godin approach?
How high-level is the content? Is it filled to the brim with details or are there missing pieces to add?
Can the content be recycled and presented in a different format for greater impact?
Is it well-written or well-produced?
Is it helpful? Do they have a lot of value and takeaways packed into the content?
4. Determine the Motives
While you're performing an audit and reviewing content, analyze how that content plays into their funnel. This is an important step for intercepting your competitors' best strategies, so pay close attention to the calls-to-action, links, or the landing pages where off-site content points, and how the content is distributed/promoted across both traditional web and social media channels.
This could offer a clear indication of the goals for their content marketing. Are they driving traffic to product or service related pages? Vying for newsletter or subscriber opt-ins? Is the traffic being directed to social channels? Are they simply focused on building organic traffic for their website?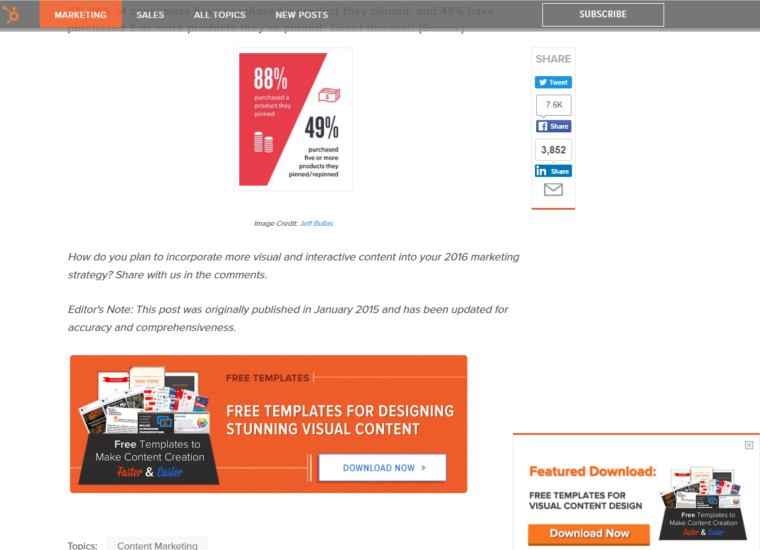 Part of this evaluation will help you determine their search optimization strategies. Look at the titles, subheadings, alt text, anchor text, and body of the content to uncover common search phrases or keywords they're attempting to boost visibility for.
Conclusion
Once you've gathered a substantial amount of competitive intel, you'll be able to see how your own content strategy presently stacks up against your competitors. I always find gaps in a competitor's strategy with this approach, which presents many opportunities to trump them and capture your audience's attention in ways the competition hasn't attempted yet.
Remember to monitor your metrics, set your own goals, and consistently measure success. Don't mimic your competitors' efforts; instead, find new ways to approach topics and better strategies to ensure everything you do works to your advantage. If it doesn't, then shut it down. Revisit your competitive intelligence every few months to see how your efforts are measuring up.
Do you use competitive analysis to improve your content strategy? How often do you analyze your competitors' marketing efforts? Share your thoughts with me in the comments below:
Image Credits
Featured Image: Pixabay
All screenshots taken November 2016