Google has introduced a new type of AdSense ad unit called "Native ads," which raises concern as to whether or not the company is violating its own policies.
Allow me to explain.
Google's new Native ads are designed to match the look and feel of one's website, which the company claims is good for the user experience.
There are three types of Native ads units:
In-feed ads: These fit inside a website's feed, such as a list of articles on the site.
In-article ads: These can fit in between paragraphs of a piece of content.
Matched Content ads: This is a block of recommended articles for users to visit – some of which are articles on the publisher's site, while others are ads for content from other publishers.
These are now available to all AdSense publishers, and can be utilized by creating a new AdSense ad unit.
Google's Ad Placement Policies
Google's own ad placement policies includes a paragraph which warns against placing ads in such a way that they may be mistaken for other site content.
"Publishers are not permitted to encourage users to click on Google ads in any way. This includes implementing the ads in a way that they might be mistaken for other site content, such as a menu, navigation, or download links."
Placing ads that can be mistaken for other site content sounds eerily similar to what Native ads are trying to achieve.
This raises the question as to whether or not Google is contradicting its own policies.
We'll let you be the judge. Would you mistake these ads for other site content?
In-feed Ads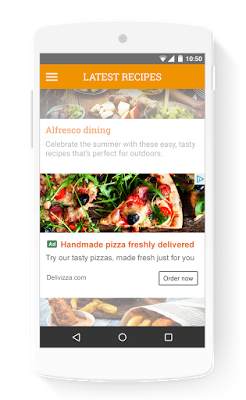 In-article Ads

Matched Content Ads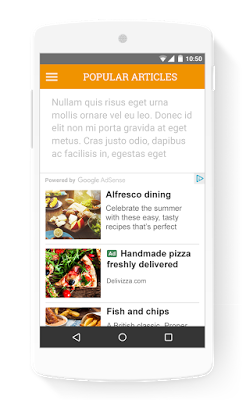 This has been brought to the attention of Google Webmaster Trends analysts on Twitter, but they have declined to respond thus far.
Let us know what you think by reaching out on any of our social media channels.