Google is getting in on the fidget spinner craze with its very own virtual device embedded into search results. Just search for "spinner" on mobile or desktop and swipe to spin.
There are two types of spinners, in fact. One is the ubiquitous fidget spinner we all know, and either love or loathe at this point. The other is a spinning wheel with numbers. I'm not quite sure what you'd use that for, but hey, it's there.
Fidget Spinner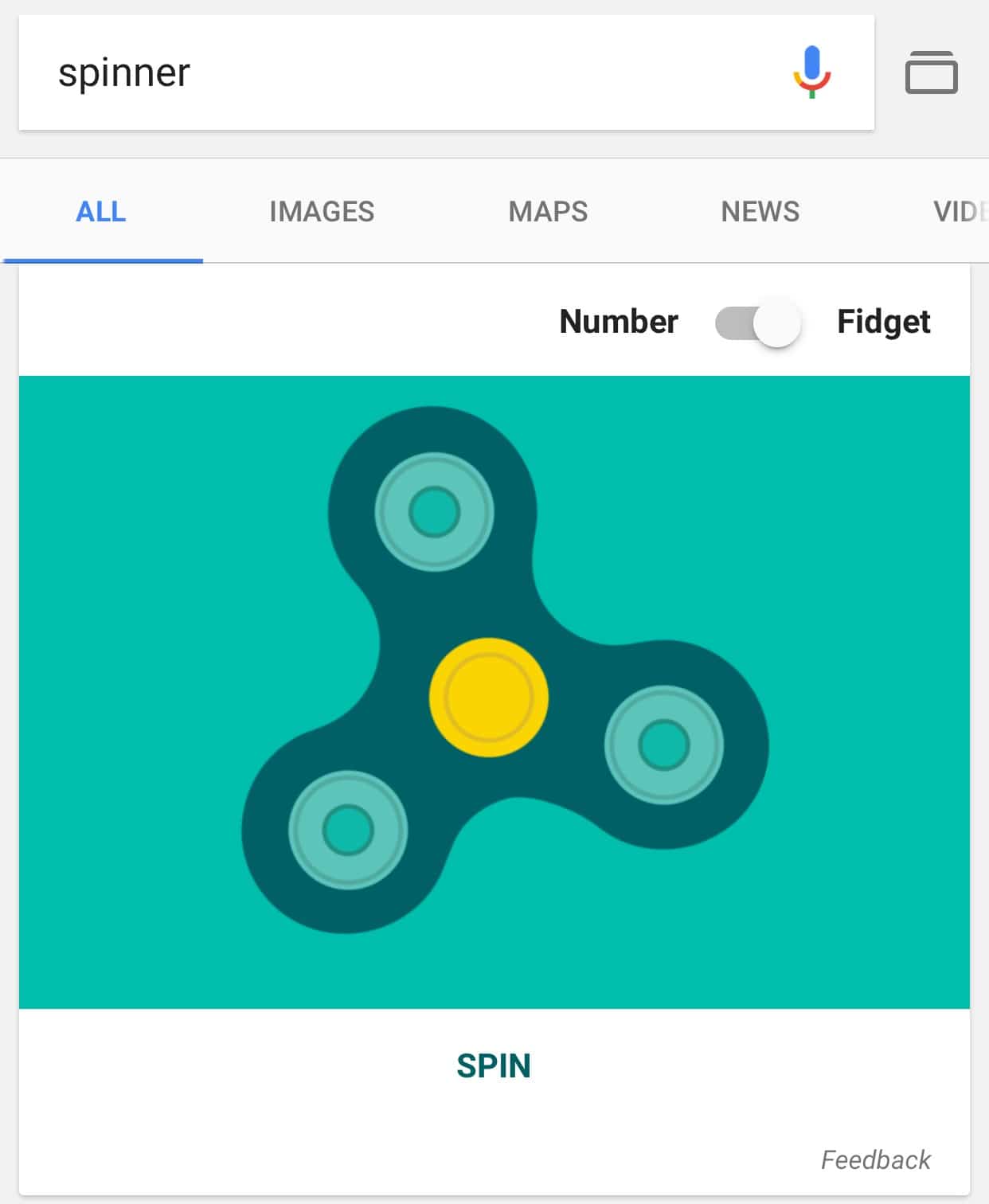 Google's fidget spinner works very simply by swiping the screen. Or, if you prefer, you can tap the "spin" button and watch it go on its own. It responds appropriately to fast and slow swipes, but unless you tap to stop it the spinner will go on forever.
Number Spinner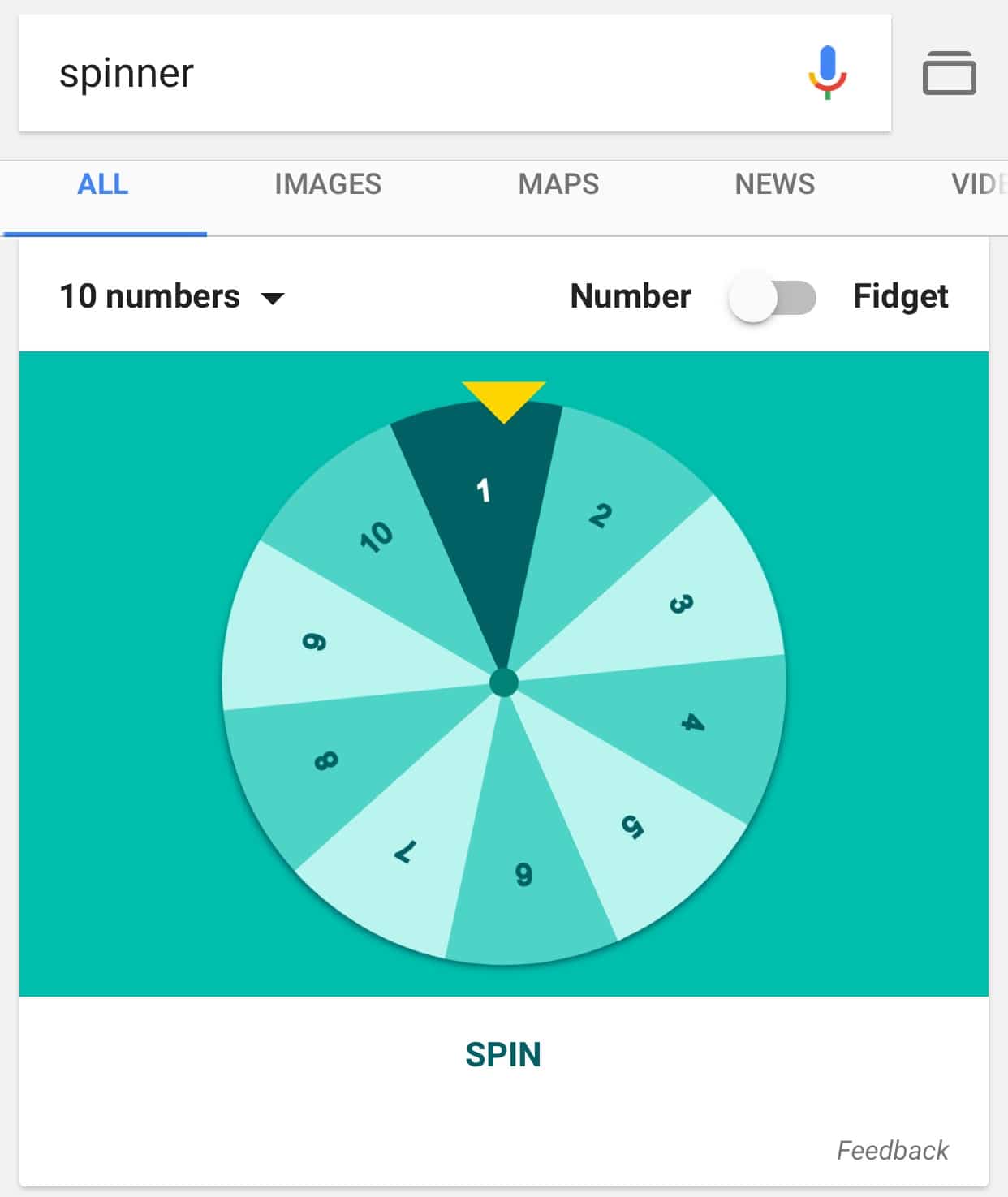 You can toggle between a fidget spinner and a number spinner. The number spinner is a wheel you can customize from 2 to 20 numbers. Unlike the fidget spinner, when you spin the wheel it will eventually stop and land on a number.
Go ahead and give them a try. But be warned: once you start fidgeting it's hard to stop!