Have you ever searched for yourself in Google before? Of course, who hasn't done it at least once or twice, but there are some who do it over and over again. If you're one of those people, Google has a solution for you.
From now on, if you search for yourself in Google while signed in under your Google accounts, you will be prompted to "stay in the loop" via a widget that sticks to the bottom of the search results pages.
Staying in the loop means you will receive email notification when your name gets mentioned on the web. Tapping on the 'Stay in the loop' link will lead you to a Google Alerts form with your name already selected as the topic. You will then be able to control the frequency and level of alerts.
Here's what it looks like in action, please note that it took a few finger swipes to eventually scroll down far enough to get the 'Stay in the loop" option.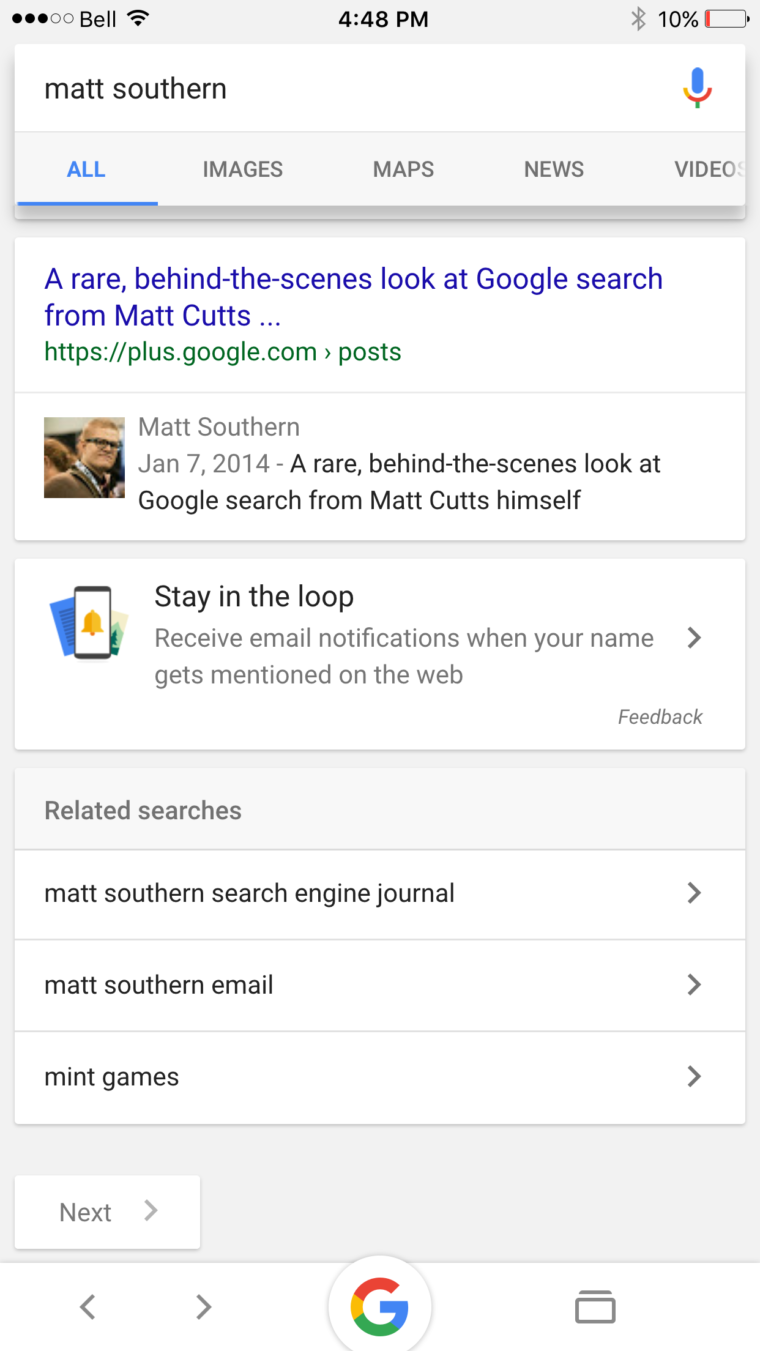 It would be an incredible addition if Google were to allow you to filter out negative keywords from these Google alerts. For example, I took a look at the alerts I would be receiving and apparently there's a Lance Corporal named Matt Southern who's in the news quite frequently. Being able to filter out "Lance Corporal" would help make the alerts more relevant to me personally.
With that being said, pay careful attention to the alerts you'll be receiving so your inbox isn't flooded with mentions of other people who happen to share your sale name.