More than 60 percent of a typical U.S. retailer's paid clicks on Google now come through Shopping ads.
So it's a no-brainer that retailers want to use this ad format.
But some significant challenges can get in the way.
Google is solving a few of these with new capabilities announced this week at the Google Marketing Live event.
Thanks to advances in machine learning, Google can now automate campaigns in new ways that align more closely with a retailer's goals.
Specifically, Google can now automate a few new things:
Build a shopping data feed from an advertiser's site.
Select the right media mix across Google properties, including search, display, and YouTube, with Smart Shopping campaigns.
Set bids to achieve goals like driving new customer acquisition and driving foot traffic to physical stores.
What was previously referred to by Google as a goal-based shopping campaign will now be called a Smart Shopping campaign. This name follows the naming convention of other Smart campaign types and Smart features introduced by Google this week.
Here's how these new capabilities are meant to solve typical challenges faced by ecommerce advertisers.
Challenge 1: Building a Merchant Feed
Unlike traditional search ads, shopping ads are driven by your merchant feed (a form of structured data).
Small retailers can use a Google Sheet to set up a simple feed.
However, larger retailers need tools (which can be expensive, hard to manage, or both) and automation because there's simply no way to manually maintain feeds once you have more than a handful of products.
These barriers mean some retailers aren't able to take advantage of shopping ads as easily as they'd like.
The Solution: Automated Shopping Feeds
Google announced Automated feeds so that retailers can generate a product feed right from their website.
In a case study, Culture Kings, a streetwear retailer, got their product feed running in just one day to cover over 35,000 products on their website.
I HAVE BEEN HOPING FOR AUTOMATED FEEDS IN SHOPPING ADS HALLELUJAH. #ppcchat Seriously, I support site scraping. pic.twitter.com/7i060NIDZ2

— Kirk Williams (@PPCKirk) July 10, 2018
Challenge 2: Testing Different Feed Variations
Thanks to Google's automations for Shopping ads, retailers should get more time to experiment with elements that drive the creative (titles, descriptions, prices, and images).
But running these tests can be difficult. It requires you to get in the middle of the automated process that turns the products the retailer sells into a data feed.
The process would have to be as follows:
Generate the merchant feed → Make changes for experiments → Submit feed to Google
Imagine a clothing retailer with 2,000 products. Their feed is automatically generated a few times per day.
For a marketer on the team to test whether results are better with a title in the format of "[Brand] [Product Type]" vs "[Product Type] by [Brand]" requires changing the way the feed is generated.
Making this change could impact other systems that depend on the same feed.
Moreover, making these sorts of changes usually requires access to the system that generates the feed, something not all AdWords account managers have.
All of this is complicated, crosses functional lines in organizations, and makes it cumbersome to do testing.
The Solution: Supplemental Feeds
Supplemental feeds are helpful because they let you control a feed that is independent of the automated system that generates the core data Google uses to run Shopping ads.
It runs in parallel to the automated process so the feeds can be managed by different people and there will be fewer conflicts in the data.
Now the process looks like this:
Automation generates the merchant feed → Submit feed to Google
Manually maintain a spreadsheet of experiments → Submit supplemental feed to Google
A supplemental feed even enables you to experiment with data that is purely useful for you! It plays no role in telling Google anything about the products you sell. This is achieved through custom labels.
For example, custom labels could be used to group products based on price range, margins, and other internal business data (e.g., whether the product is new, being liquidated, or on special offer).
These groupings can then be used to gain new performance insights, restructure a campaign, and manage bids based on factors that matter to the marketer.
Challenge 3: Undervaluing Offline Impact
If you sell both online and offline, it can be challenging to express the value of store visits to Google in a way that encourages bid automations to do the right thing for the business as a whole.
In the world of online advertising, it's typical that measurement systems only value online sales.
As a result, automated bidding may make decisions that prioritize online sales over potentially more lucrative sales at a store.
The Solution: Drive Store Visits as a Smart Shopping Goal
In the coming months, Smart Shopping campaigns will add a new goal: driving store visits.
This will drive traffic to shopping ads that are expected to lead to a store visit by the consumer (rather than an online conversion).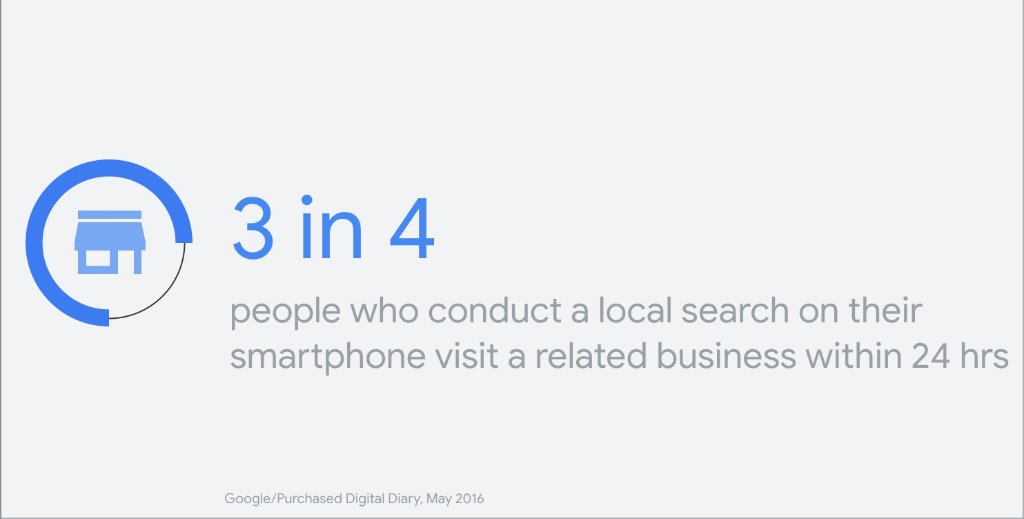 According to Google, 75 percent of consumers who do a local search on their smartphone will also visit the store they found within 24 hours.
While some of these local visits will be for service businesses like restaurants, let's not forget that many local businesses are retailers whose goal is to sell products.
Challenge 4: Easy Conversions Get Too Much Weight
When data is compartmentalized it can be easy to lose track of the bigger picture.
This can lead to optimization of an account that seems effective, but really is counterproductive to the business as a whole.
For example, by spending more money on remarketing to users who've already shown an interest in a retailer, an account manager can cheaply buy additional conversions and inflate their own numbers.
This path is easier than focusing efforts higher up the funnel, trying to influence a consumer who is still at the discovery phase.
But a company might be better served investing in acquiring new customers, even if those are more expensive conversions in the short term because in the long term these new clients may be more valuable.
When there is too narrow of a focus on hitting KPIs like target ROAS or target CPA, there is a risk that budgets will be spent in ways that are optimal for achieving the KPI but suboptimal for the business overall.
The Solution: Acquire New Customers as a Smart Shopping Goal
Smart Shopping campaigns will soon add a new goal: acquiring new customers.
You can expect these campaigns to be more expensive, but it could be a really smart investment – especially for advertisers who have a good grasp on the lifetime value of their typical customers.
Conclusion
Smart is the word of the day for Google Ads. By automating more aspects of online advertising, ads are becoming more accessible.
Like Google's Sridhar Ramaswamy says, it needs to be "Advertising that works for everyone" – from PPC beginners to experts.
Google this week announced new capabilities that should help address some of the challenges faced by both of these groups.
More Paid Search Resources:
---
Image Credits
In-Post Photo #1: Taken by author, July 2018
Screenshot taken by author, July 2018