Fall allergy season is on the way, which equals an influx of concerned allergy sufferers looking for details about pollen levels in their area.
According to Google's data, searches for allergy information spike each year in April and May and then again in September.


As many as one in five Americans are said to suffer from seasonal allergies. In an effort to assist allergy sufferers, Google has added a new feature to its search results.
Searching for pollen or allergy information in Google will now return at-a-glance details on local pollen levels.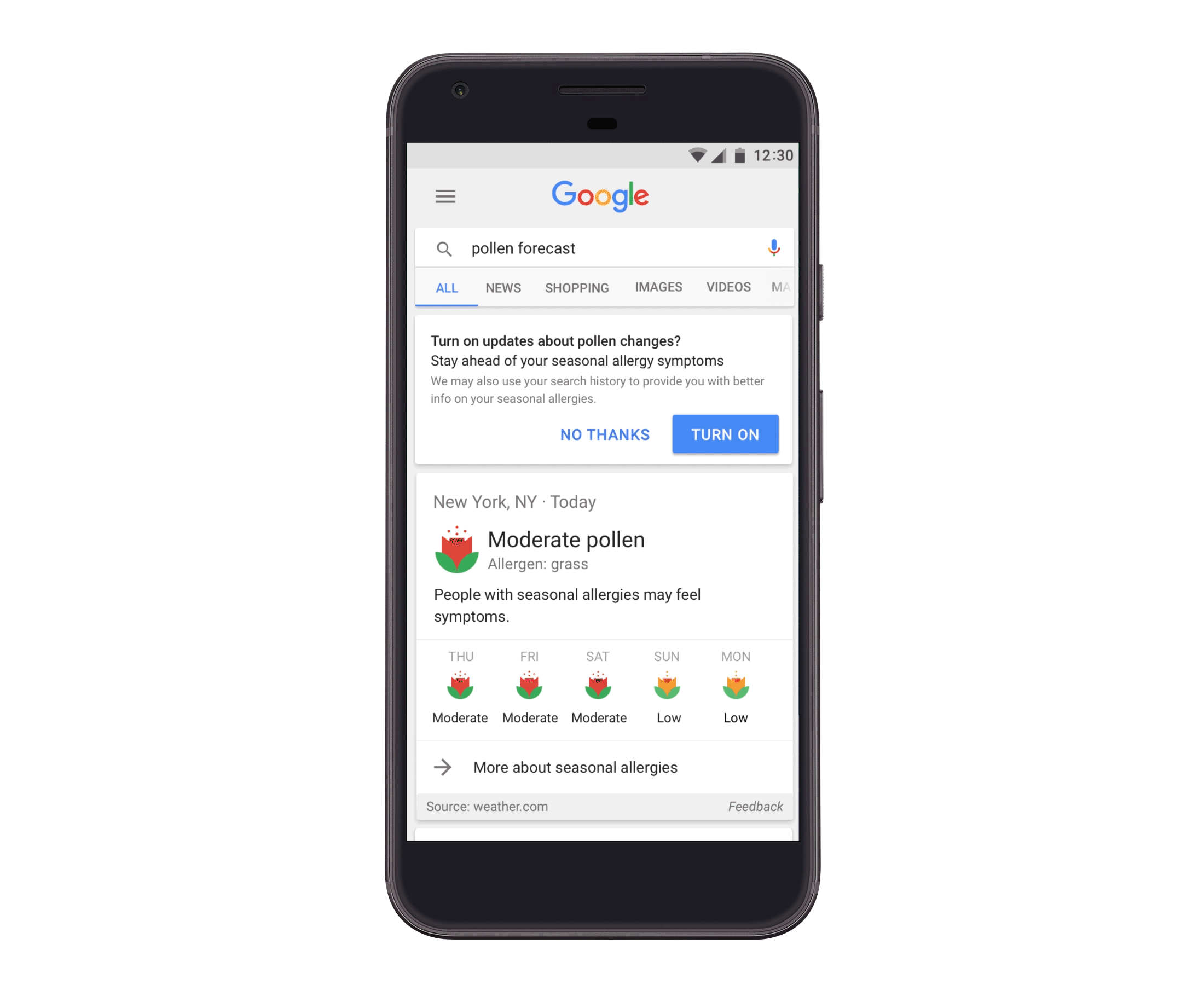 Google is working together with The Weather Channel in order to return the most current and accurate information available.
The Weather Channel's pollen index and forecast information is now being fed directly into Google.
Google is now also capable of delivering pollen count information before you even go looking for it. Searchers will have the option to opt-in to receive notifications about pollen levels when the pollen count is particularly high in their area.
These new pollen level cards are currently available only in US search results.