Google Search Console's Accelerated Mobile Pages (AMP) report will now differentiate between critical and non-critical errors. Previously, the report would only list all AMP errors with no indication of how serious one error was over the other.
That was not an ideal solution for site owners, because it made it difficult to prioritize which AMP errors to tackle first. A "non-critical" error is a small issue that would be good to fix, while a "critical" error is one that would prevent an AMP from being served in search results at all.
Here's an example of how it looks: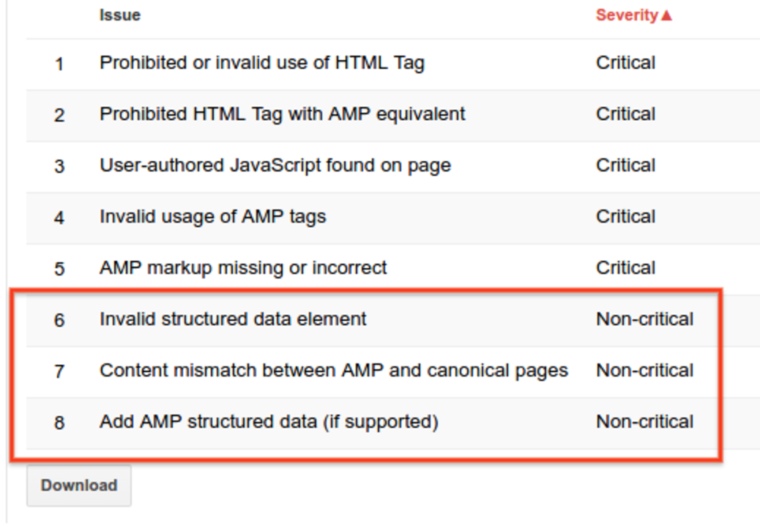 Ideally, AMPs should be error-free, so it's recommended that both critical and non-critical issues are addressed. Though if time is limited, the new addition to the AMP error report provides a good starting point.
Earlier this week, it was spotted in Google's data anomalies page that an update was made to Google's Accelerated Mobile Pages report. Could this be the update Google was referring to?