Uptime, an app developed by Google's Area 120 incubator, has been released today for iOS. Uptime is designed to let multiple users watch and comment on YouTube videos together.
The user interface of Uptime is much like the design of Facebook's live videos. You'll see icons of other users who are watching the same video, as well as their comments and emoji reactions in real-time.
Likewise, as you're watching a video you will have the opportunity to comment and/or add your reactions, which will be broadcast to those who are also watching the same video.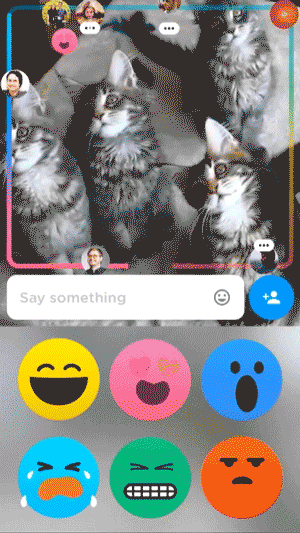 Users of the app can make connections by following each other. Once connections are made, users can see what other users are watching as well as share videos with them to watch together. Users will also be able to receive daily video recommendations from friends and other users they follow.
At present, the app is only available on iOS and requires an invite code. The invite code is said to be "PIZZA", which I cannot confirm because the app is only available in the US App Store. As a Canadian I'm not able to download the app, which is unfortunate because I'd love to be able to add my first-hand impressions.
Uptime was made possible thanks to Google's Area 120 incubator program, which encourages employees to spend 20% of their time working on projects outside of their specific work duties. Services such as Gmail and Google News also started off as 20% projects.