Google has released version 1.0 of its Site Kit plugin for WordPress, which means its officially out of beta after 6 months.
In the time since the developer preview of Site Kit was released, Google says it drastically simplified the setup, fixed bugs, and polished the main user flows.
Site Kit allows WordPress users to access data from Google products right from their site's dashboard. The plugin aggregates data from Google Search Console, Google Analytics, PageSpeed Insights, and AdSense.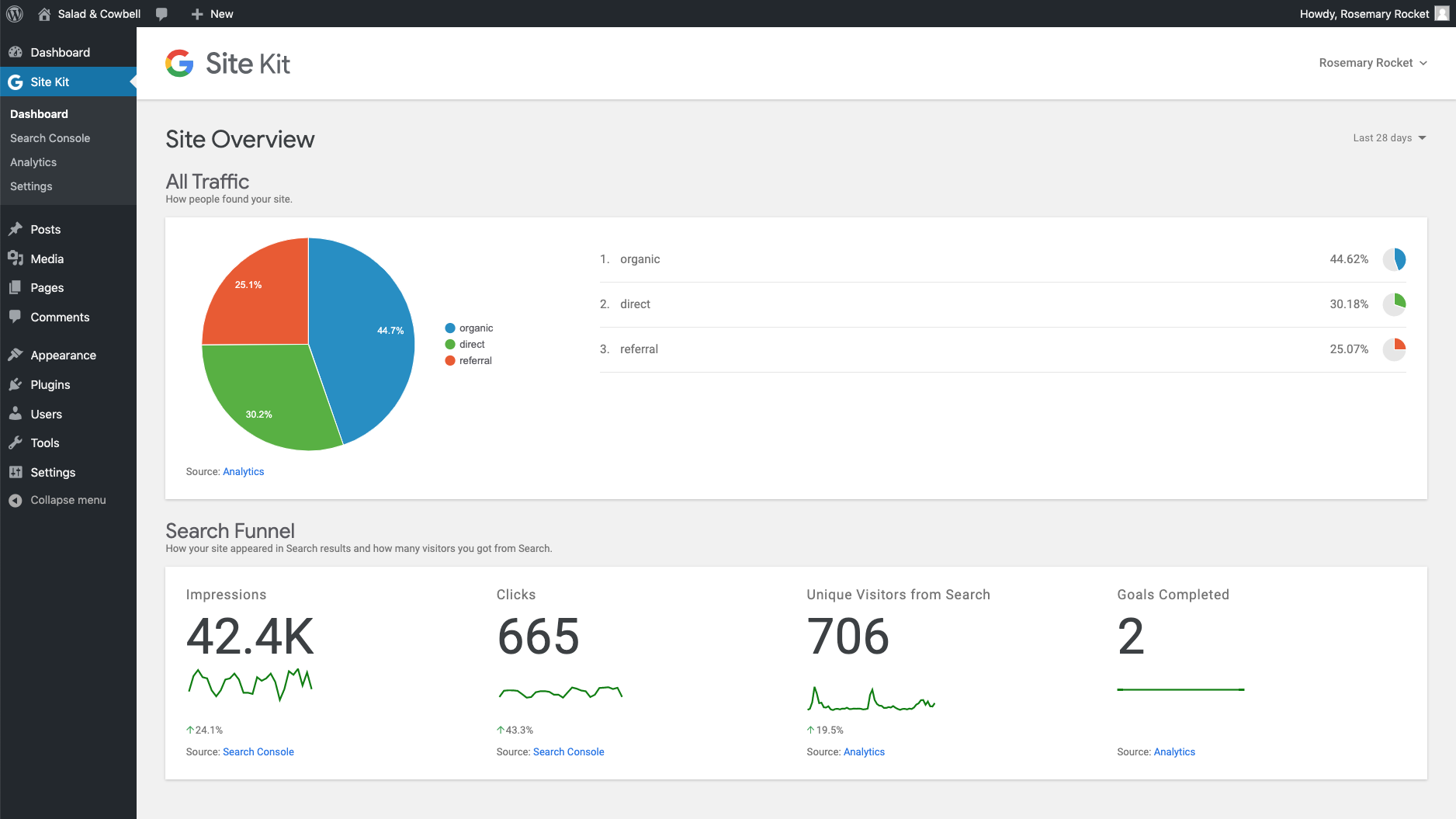 With Site Kit there's no additional code editing required, which makes it easy to set up products like Google Analytics for those without any developer experience.
Anyone can install Site Kit, but Google emphasizes that it's especially useful for professionals who work on sites for clients. The reasons why include:
Clients and other teams can easily access data from Google products by logging into the WordPress dashboard.
Clients will see performance states and improvement recommendations directly from Google
Site Kit allows you to set roles and permissions and make sure only relevant people can see the data.
To get the most out of Site Kit, Google recommends reviewing the main dashboard on at least a weekly basis. You can also check the stats of individual pages by navigating to the page and clicking on Site Kit in the admin bar.

With this data, Google recommends comparing the top performing pages and seeing how people found them. This can help you discover trends, such as which topics get the most engagement on Twitter, which get the most engagement on Facebook, and so on.
To get started with Site Kit, simply install it from your WordPress dashboard.