Google Trends, is now going to provide even more real-time data on the popularity of search terms.
In addition to organic search, Google Trends will offer data on searches conducted within News, Shopping, Images, and YouTube.
Here's a quick demonstration and test of the new features. Let's search for Prince Harry of Wales, who has been making all the headlines this week.
According to the graph below, worldwide interest in Prince Harry has spiked within the past day, which is to be expected.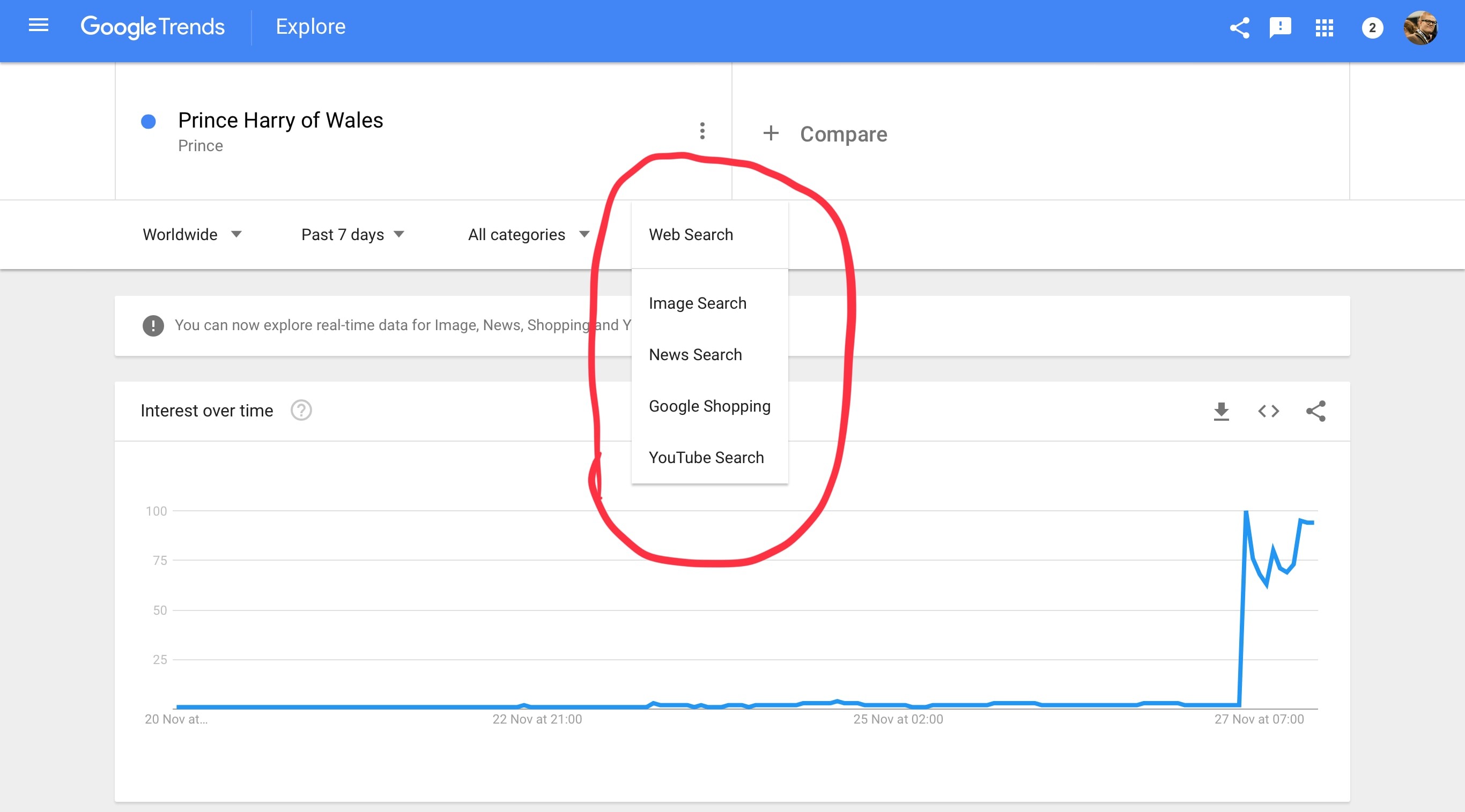 Using the new drop-down menu, let's filter this data by News Search and see what's going on with Prince Harry.

Google Trends nails it. When you scroll down to the bottom sections you'll learn there's significant interest in his recent engagement. However, there is even more interest in the engagement ring and the first interview between the newly engaged couple.
After switching the filter to YouTube, where the interview can be viewed, you'll see there is roughly a 4,000% spike in searches related to Harry and Meghan.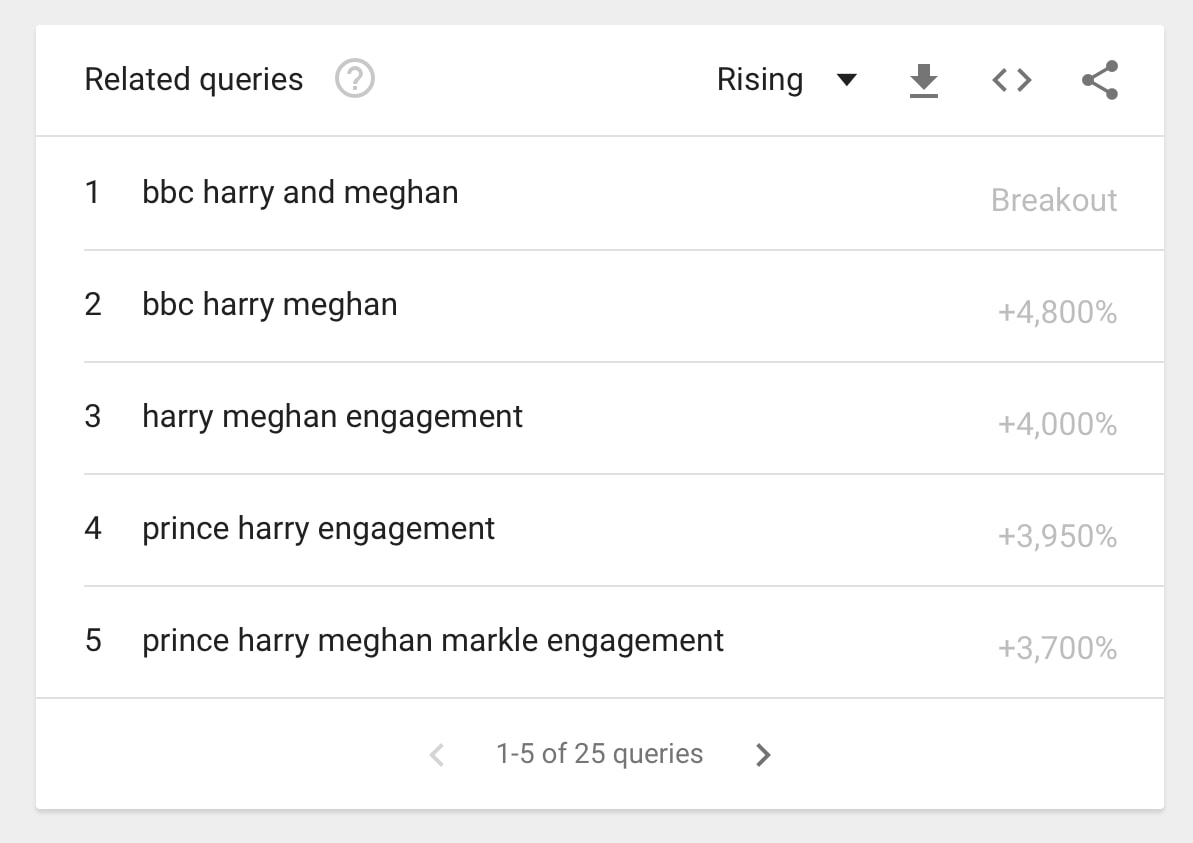 Of course, all the same filters that existed before can still be applied in addition to the new filters. So if you wanted to see the popularity of News searches for Bitcoin in the past 12 months within the United States, you can do that.
Google Trends' new filters are now available worldwide on mobile and desktop.