Google is rolling out a redesigned version of Google News for desktop. The redesign focuses on providing diverse perspectives, fact checked articles, and more control over what individual users see in their Google News dashboard.
In addition, Google News has finally adopted the card-like format seen in search results. This allows for a greater emphasis on publisher names and article labels. The new layout will also hold your place as you move back and forth from stories and topics.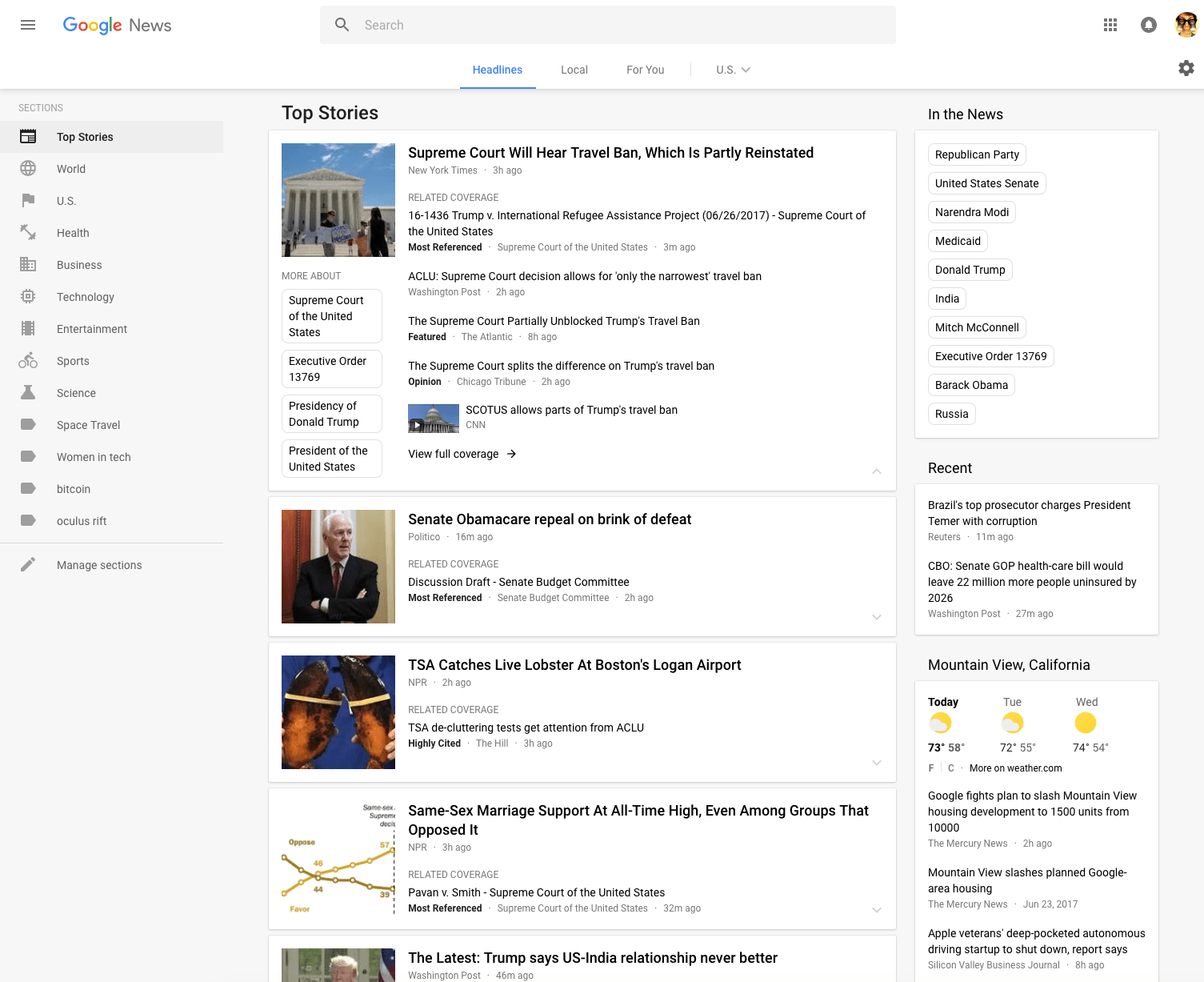 Different Perspectives
Story cards will offer different perspectives by displaying related stories from different sources. By default, each story card will offer an accompanying article from a different source (when possible).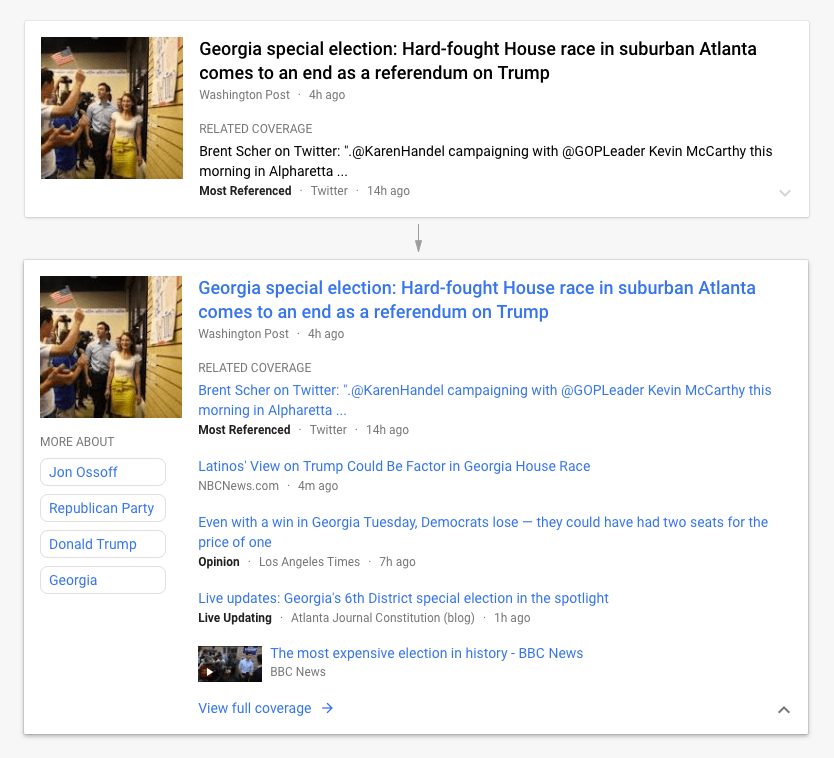 Cards can be expanded to display many more stories from multiple sources. In the "Full Coverage" section you can sort by relevance or date, see top videos, and browse related news topics
Story cards may also display tags such as: "Local Source", "Most Referenced", "Opinion", or "Fact Check."
More Control
A customizable left-hand sidebar lets you pick and choose the categories of news you care most about. A navigation bar at the top of the pages offers quick access to "Headlines," "Local" and "For You" section.
Google does not limit the "Local" section to your current location, it can be customized to track news from anywhere in the world. The "For You" section can aggregate news based on topics you select, similar to the Flipboard app.
Fact Check
Articles that have been fact checked will be featured on the right-hand sidebar within the "Headlines" section. This block will feature the top fact checked stories that have been recently published.
Videos
Google News' new design now emphasizes video in addition to written news stories. The company says it has improved its algorithmic selection of top videos for each story, which are highlighted within story cards. Google News has also improved its video player, with access to related videos while you're in the player.
Settings
All settings can now be adjusted in the same screen. This includes new abilities to name custom sections, edit existing sections, select topics in the "For You" stream, and specify news sources you want to see more or less of.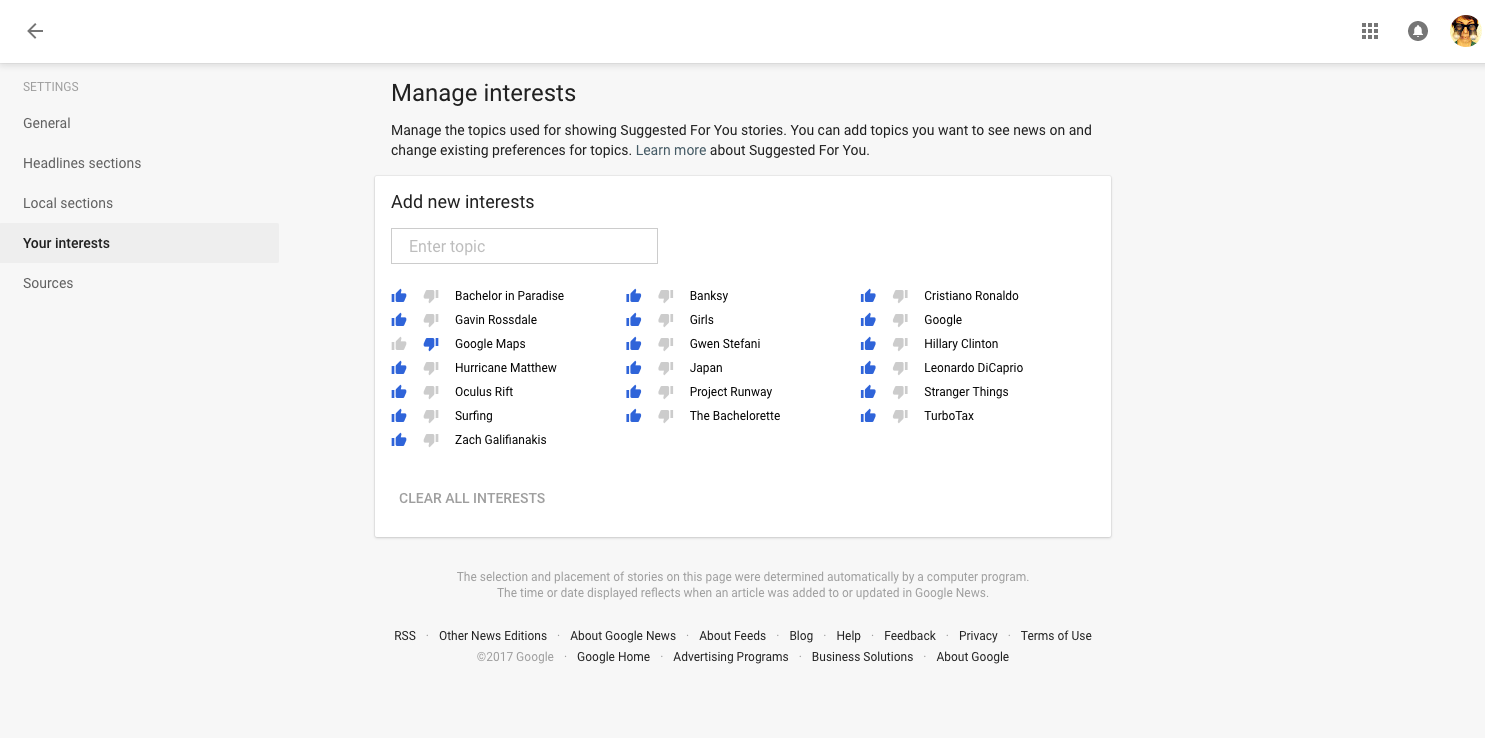 Look out for this redesign to be rolled out globally in the coming days.