Google Maps is packed full of features to improve the local search experience for users as well as businesses who rely on the platform to reach customers.
Over the years, Google Maps has become the primary tool people use for finding driving directions, checking traffic conditions, and looking up locations with Street View.
There's a lot more business owners can do with Google Maps beyond these everyday features. Here's a look at some of the top features for businesses and how they can be a useful part of your marketing strategy.
How to Message Customers From Google Maps & Search
Google provides messaging capabilities in Maps and Search to facilitate easier communication between businesses and their customers.
Businesses with a verified profile can now message customers directly from the Google Maps app. Messages from customers will appear in the business messages section in the updates tab.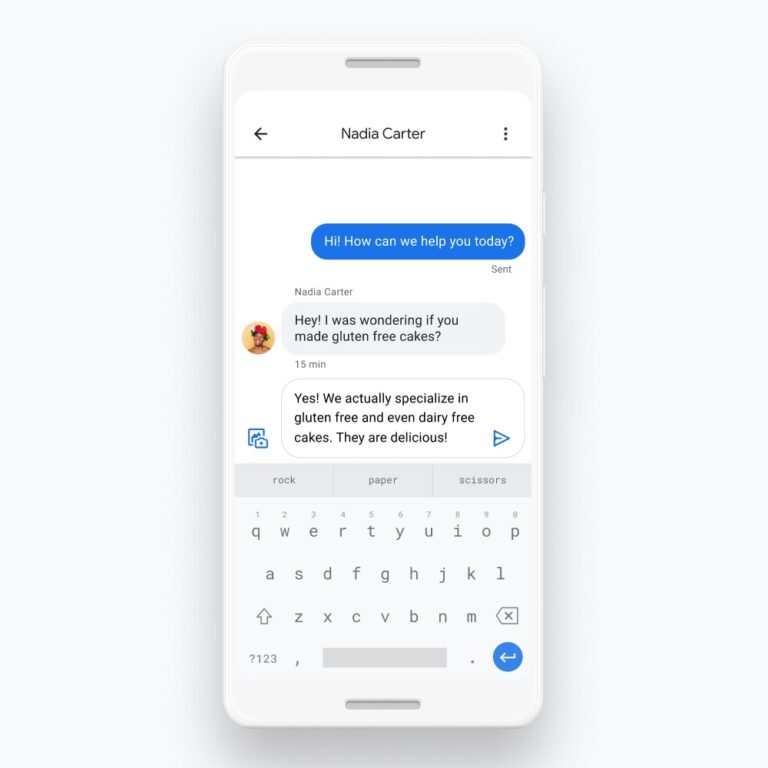 Messaging can be turned on or off from the settings panel of the Google Maps and Google My Business apps.
Google will soon add the ability for businesses to see and respond to customers on desktop by adding messages directly in Search.
Customers can already utilize business messaging from search results when viewing a Google My Business profile.
In addition to clicking on the "Message" button on a business's profile, customers can now start a conversation from any post created in Google My Business.
The example below shows what the new "Message" button looks like on a business post.
How to View Google Maps Performance Insights
Google tracks key marketing metrics within the performance insights of Google My Business.
These insights track how well a business is performing by measuring the number of customer engagements initiated from Maps and Search.
See: Google My Business Changes to Insights & Video Uploads
In addition, the performance insights show business owners which queries people are using to find their listings in Maps and Search.
The dataset tracks the following information:
Total amount of searches that triggered your business profile.
Whether performance is up or down from last year.
A list of search terms people used to find your business profile.
How many times each search term triggered your business profile.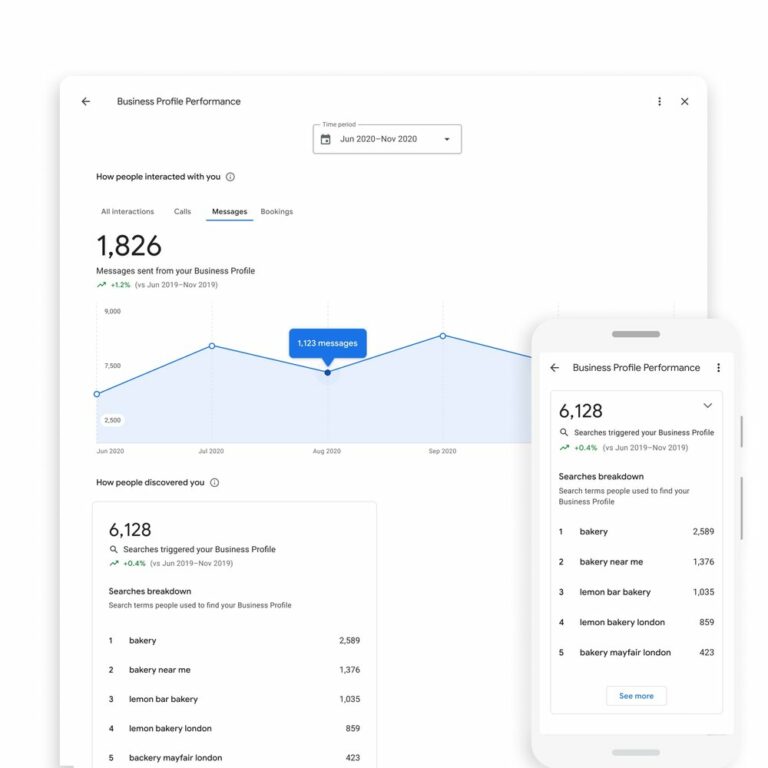 Other insights include data on how many customers are finding a business via Maps and how many are finding it via Google Search, and whether the business was found on a mobile or desktop device.
All performance data is available for up to six months.
How to Publish to the Google Maps Community Feed
A community feed in the Explore tab of Google Maps allows users to find the latest reviews, photos, and posts added to Maps by local experts, people they follow, and businesses serving food & drink.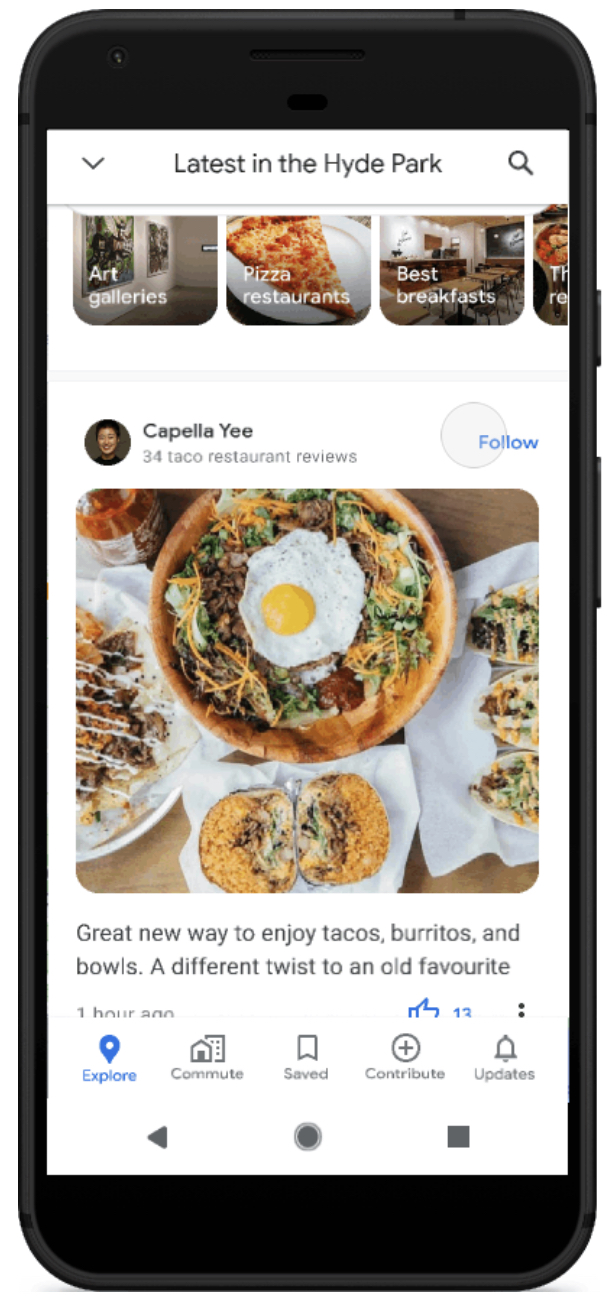 Businesses in the food & drink industry can contribute content to the community feed by publishing a Google Post or updating their profile with new information.
That's one more reason to keep business listings regularly updated if you're in the food & drink industry. The more often you publish a post or add other types of content to your profile, the more often you may show up in peoples' community feed.
How to Submit Imagery to Google Maps Street View
Google lets regular users contribute imagery to Street View using only their phones.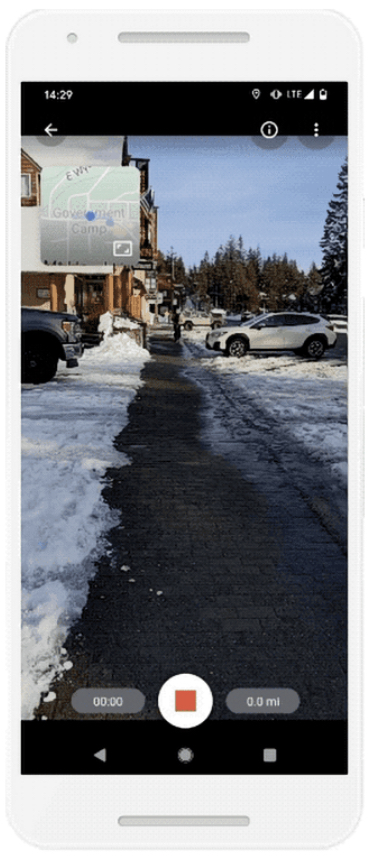 With the Street View app, users can record a series of connected images while they move down a street or path.
After the footage is recorded and published with the Street View app, Google will automatically rotate, position, and put the sequence of images together.
This feature may be useful for businesses in areas without the best street view coverage. It could also be used to submit updated Street View imagery of the outside of a business.
The Street View connected photos feature is available for people using the app with an ARCore-compatible Android device in Toronto, Canada, New York, NY, and Austin, TX, along with Nigeria, Indonesia, and Costa Rica.
More regions may be added in the future.
How to Build Authority as a Google Maps Local Guide
One of the ways business owners can build authority and show their commitment to helping the community is by becoming a Google Local Guide.
Google depends on Local Guides to write reviews, share photos, answer questions, add or edit places, and check facts on Google Maps. They're rewarded with points and special badges.
Businesses cannot become Local Guides, but business owners can join the Local Guide program with a personal Google account. When they contribute tips to Google Maps, their name will appear with a distinctive Local Guide badge next to it.
Over time this can help business owners stand out as people who truly care about their local market.
To become a Local Guide, simply sign up with a Google account and select your current location. Then go ahead and start making contributions to Google Maps.
How to Find Accessible Routes for Customers in Google Maps
Business owners should always have solutions in place for customers with accessibility needs. That includes having accessible ways to visit the business's physical location.
Customers can easily look up directions in Google Maps, but they're not immediately provided with the most accessible directions.
Business owners can assist in that regard by using their website to list accessible routes from different areas of the city.
With the right settings, Google Maps can be used to find accessible directions. To access the "wheelchair accessible" routes in Google Maps:
Type your business's address into Google Maps.
Tap Directions then select the public transportation icon.
Tap Options and select wheelchair accessible as a new route type.
Google Maps will then show a list of possible routes that take mobility needs into consideration.
How to Utilize Questions & Answers in Google Maps
Business owners can answer customer queries in Google Maps by visiting their business profile and replying to any submissions.
If there are no submitted questions, business owners can fill up the Q&A section themselves by asking questions while signed in to another Google profile. Just visit the business listing and tap the "Ask a question" button.
Google Maps doesn't show the names of people asking questions, which means business owners can populate this section themselves and it will look organic to other customers.
How to Use Google Posts
Another way business owners can contribute content to Google Maps is through the use of Google Posts. Think of these as social media posts for Maps that customers see when they view a business listing.
Google Posts can be published by following the steps below:
Open the Google Maps app.
Make sure you're logged in with the account you used to sign up for Google My Business.
Open your business profile.
Tap Promote and tap the type of post you want to create.
Choose which elements to add to the post. Options include photos, videos, text, events, offers, or buttons.
Tap Preview to see what the post will look like to other users.
Tap Publish when you're satisfied with how the post looks.
How to Use Google Maps Offline
This last tip is sure to get business owners out of a jam if they find themselves in a location with a poor wireless signal.
Don't let a lack of internet connection get in the way of meeting with a client or customer. Plan ahead by downloading Google Maps directions to view offline.
Before heading to an area that may or may not have a reliable connection, look up the area in Google Maps and tap the Download button at the bottom of the screen.
This will download a map of the entire area to the device, making it possible to get turn-by-turn directions while offline.
More Resources:
---
Image Credits
All screenshots taken by author, May 2021