Google has been spotted testing a new user interface for video game search results.
The new UI contains a sidebar with tabs dedicated to various components of the video game being searched for, such as information about gameplay, reviews, videos, songs, and more.
Here is a screenshot of the new interface that was shared on Reddit: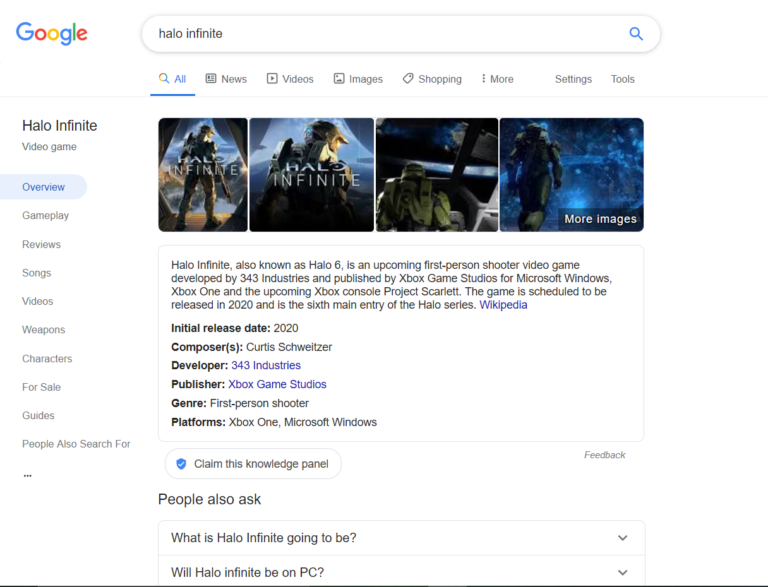 I can't replicate this search result, which is an indication that it's just a test at this time.
For comparison, here's what I'm seeing for the same query: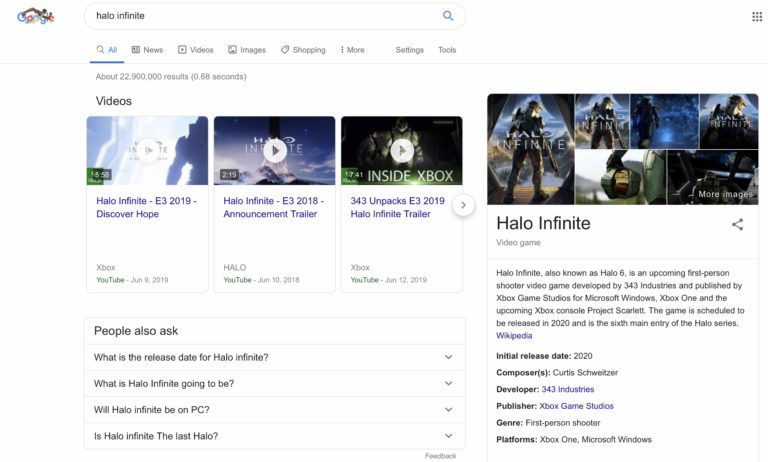 This new interface looks like it can be incredibly useful for video gamers. It can also help drive more traffic to gaming websites, provided Google actually links out to those websites rather than providing the information directly in search results.
Many Reddit users are pointing out that Google could be redesigning video game search results in preparation for the launch of Google Stadia, the company's cloud-based game console.
The timing is right, as Google Stadia is set to launch in November. Presumably, this new search interface could be used to direct people to playing games on Stadia.
However, Halo Infinite is a Microsoft property that doesn't launch until next year, so it's an interesting choice of title to test this new interface on.
Time will tell if this test becomes a permanent new addition to search results.