Google has heard the requests, and is now rolling out property sets to more reports in Search Console. Following the successful launch of property sets in Search Console earlier this year, Google says one of the most popular requests was to make it available in more sections.
In fact, if I'm reading the announcement correctly, you can now add any verified properties to a set and track the collective data across all sections of Search Console.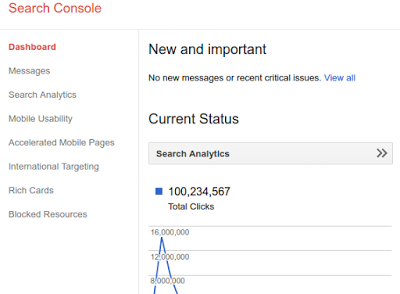 Those who own multiple websites and/or Android apps can combine them in Search Console using property sets. This allows the owners to get a big picture look at how all of their web properties are performing as a whole.
When property sets were first introduced back in May they only allowed webmasters to view their collective data in the Search Analytics report. Now you can view data from your property sets in any report; whether it's AMP errors, mobile usability, rich cards, and more.
If you have multiple web properties and have never created a property set before, it's easy to do so. Provided you already have your properties verified in Search Console, these are the only steps you need to follow:
Create a property set
Add your properties
Wait a few days for data to collect
You're done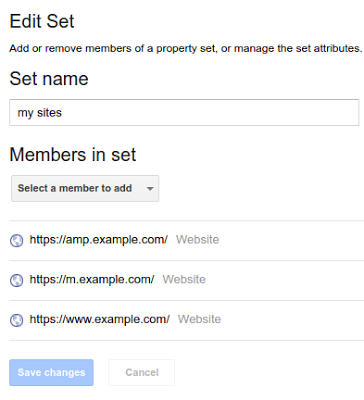 Any property that's verified in Search Console can be added to a property report.
Today's update was a much needed upgrade to Search Console, because site owners can only glean so much from the Search Analytics report alone. Now that property reports have been expanded, the options for data analysis are wide open.