In today's multi-device world there's no doubt that you have accessed your Google account on a number of different devices, maybe some you don't even use anymore.
For example, maybe you recently sold your smartphone in order to upgrade to a new one. Or perhaps a phone or tablet of yours was recently lost or stolen. Those old devices may still be able to access your Google account. Now there's a tool that will help you manage which devices have access to your Google account and revoke access to any devices you no longer use.
A new security dashboard released today by Google will help you keep track of exactly which of those devices still have access to your Google account. From there you can cut devices from the list that you either no longer use or don't recognize.
Within the security settings of your Google account is the new 'Devices and Activity' dashboard, which provides a comprehensive list of every device that has accessed your account over the past 28 days. You will also be able to see when was the last time a particular device accessed your account, and where it was accessed from.
From the dashboard you can manually revoke access to any device, or just leave it as is if everything looks fine to you. Here's an example of what the dashboard looks like: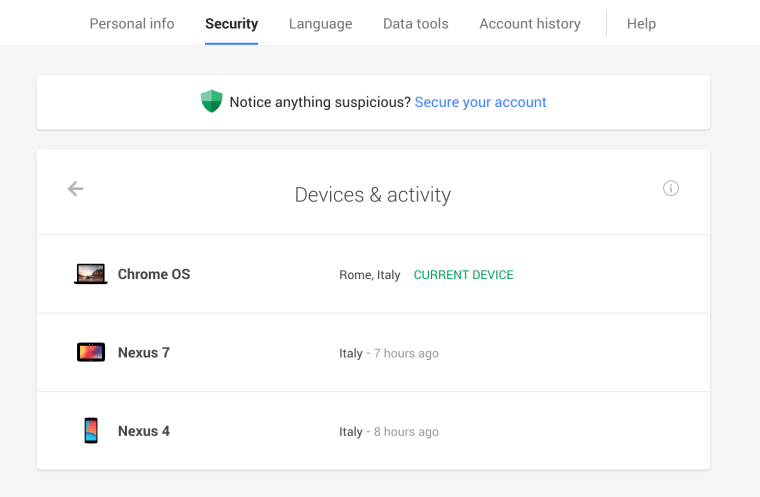 To access your own Devices and Activity dashboard, simply follow this link.